How Connectivity Can Improve Operational Efficiency
The oil and gas industry is under immense strain. Reduced demand, increased focus on renewables, security threats, and extreme weather conditions all present challenges; but the industry is responding with greater operational efficiency, increasing production while lowering costs.
Connectivity is a key part of this programme. With the reliable and timely receipt of critical data from remote sites, and the ability to execute commands remotely, producers are able to reduce the necessity to dispatch field workers, which lowers costs and enables faster response times.
As pipelines necessarily travel through remote areas, satellite connectivity is the best choice for reliability and security; with Ground Control's solutions, you're also better able to manage costs, with remote enablement / disabling of tracking devices as needed, and the ability to leverage cellular networks if available.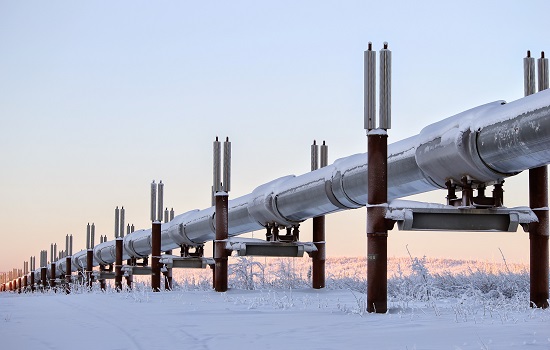 "Advanced connectivity to optimise drilling and production throughput and improve maintenance and field operations could add up to $250 billion of value to the industry's upstream operations by 2030." McKinsey Report 2020
Traditionally, the VSAT satellite systems have been adopted for pipeline monitoring, and these remain a low cost, reliable solution. That said, many producers are now exploring BGAN M2M: this newer solution is superior to VSAT in that it leverages the L-Band frequency; this means it is ultra-reliable (99.9% uptime) and secure, and isn't affected by extreme weather conditions. Further, it's a smaller device, which makes it less noticeable, and less likely to be vandalised.
Another option is the SCADASat powered by TSAT. This is a particularly secure solution, as it provides producers with a private satellite network without the cost and maintenance of building an earth station. Located in your process control centre, the SCADASat is completely independent of any public infrastructure, and has been designed to operate with legacy SCADA protocols as well as modern TCP/IP based protocols.
Pipeline Monitoring Devices
The new RockREMOTE leverages LTE and Iridium Certus for hybrid cellular and satellite connectivity. Its omni-directional antenna linking to Iridium's low earth orbit satellite constellation makes it particularly well suited to hilly or wooded areas.

Any of these devices may meet your pipeline monitoring needs; it'll depend on the frequency, volume of data, how it'll be powered, and the level of security you're looking for.
Contact Us
Would you like to know more?
If you have a remote asset with a connectivity challenge, Ground Control can help. We've specialised in connecting people and machines in hard-to-reach places since 2002.

Please call or email us, or complete the form, to tell us a bit about your project, and we'll provide you with expert, impartial advice.