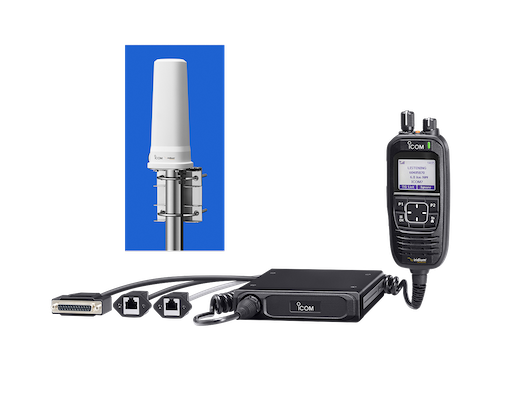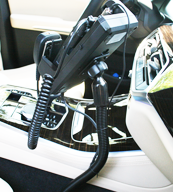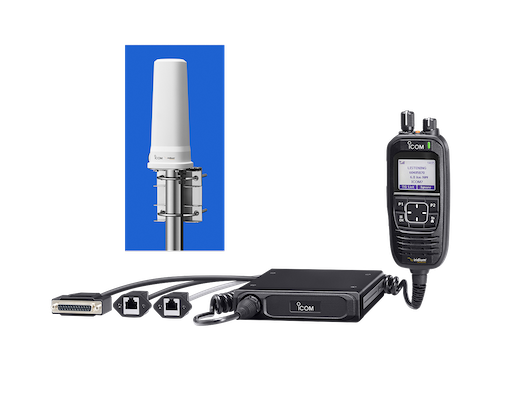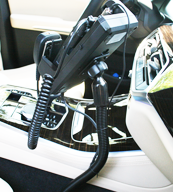 ICOM IC-Sat100M PTT
$2,495.00
One-to-Many Satellite Communication for In-Building and In-Vehicle Use
The Icom IC-SAT100M is the dedicated satellite push-to-talk (PTT) radio, and is the only PTT radio offering real-time communications at the push of a button between a group of individuals, each of whom can be anywhere on the planet*. The IC-SAT100M uses the Iridium® satellite communication network, which covers the entire globe, including both poles.
Key Features
100% global coverage on the Iridium network, provided by Ground Control

One-to-Many Communications

Real-Time, Low-Latency Communication

Interoperability with Conventional Radios

In-Vehicle or In-Building Use

Voice Recording function

Built-in Bluetooth capability

Multiple language display ( English, Chinese, French, Japanese, and Spanish)

Integrated GPS receiver shows received signal position

Short Data Message

AES 256-bit encryption for security

Tested to the MIL-STD-810 environmental tests
Technical Specification
Dimensions (Main Unit): 125 × 29 × 156.5 mm, 4.9 ×1.1 × 6.2 in

Dimensions (Antenna Unit): 76.8 × 200 × 76.8 mm, 3 ×7.9 × 3 in

Dimensions (Handset): 59.5 × 134.6 × 30.1 mm, 2.3 × 5.3 × 1.2 in

Weight (Main Unit): 1,200 g, 2.6 lb

Weight (Antenna): 500 g, 1.1 lb

Operating Temperature: –30°C to +60°C, –22 °F to 140 °F

Power: 13.2 V / 26.4 V DC (10.5–32 V DC)

Talk Group: 15 groups (Maximum)

IP Rating: IP67 (antenna with RF unit), IP55 (mic), IP54 (main unit)

Connector for External Antenna: SMA
One-to-Many Communication
IC-SAT100/M users can immediately start talking to all the radios in the same talkgroup, with just a push of the transmit (PTT) button.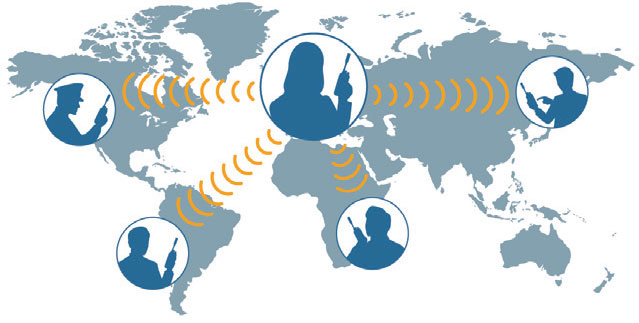 Total Global Coverage, Including the Poles
The Iridium® satellite network covers the entire globe, including both poles, and can provide global communications anywhere on the planet (note, however, that depending on the country or region, carrying and/or use of the IC-SAT100/M may be prohibited).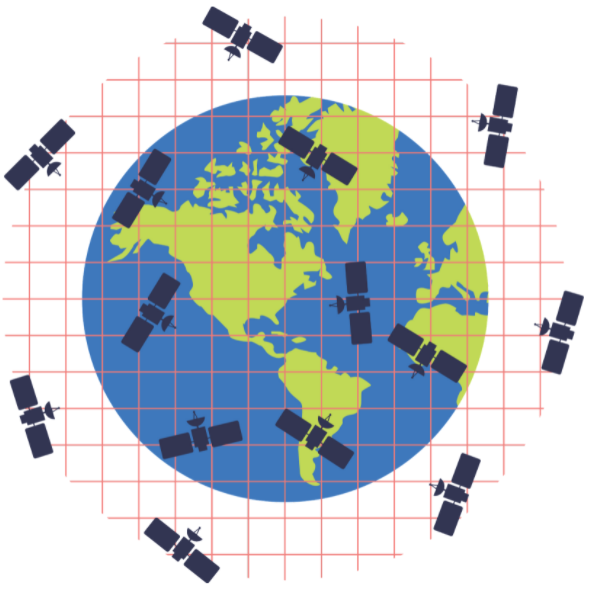 Real-Time Communication
Using 66 Low Earth Orbit (LEO) Iridium® satellites, the IC-SAT100/M provides low-latency communication, and broader, more reliable network coverage, compared to Geosynchronous Equatorial Orbit (GEO) satellites.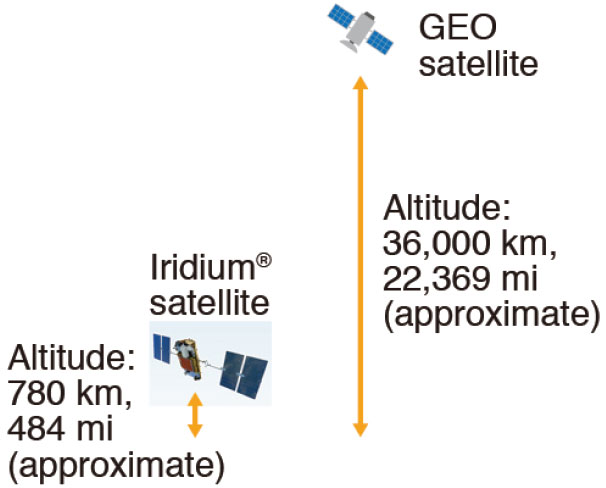 Interoperability with Conventional Radios
With a VE-PG4 RoIP gateway, the IC-SAT100/M can interconnect with an IP phone, WLAN, LTE, IDAS digital (Type-D multi-site trunking and conventional systems), analogue transceivers and other communication systems.
What's In The Box:
ICOM IC-Sat100M PTT Complete Package from Ground Control Includes:
IC-Sat100M PTT Transceiver (powered by DC power source… includes DC power cable with 5 Amp fuse).
Handset Speaker/Microphone with 15 position Talkgroup knob.
Antenna Unit connected by Ethernet cable to the indoor transceiver.
20 meter included Ethernet cable with waterproof outdoor connector to the antenna
Assorted mounting brackets and hardware for roof-top pole/wall mounting.
Assorted mounting brackets and hardware for indoor transceiver and speaker/mic.