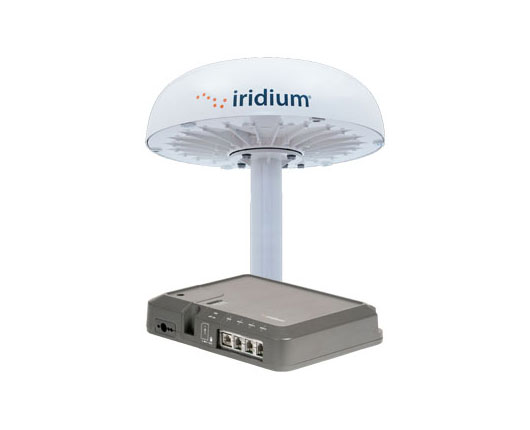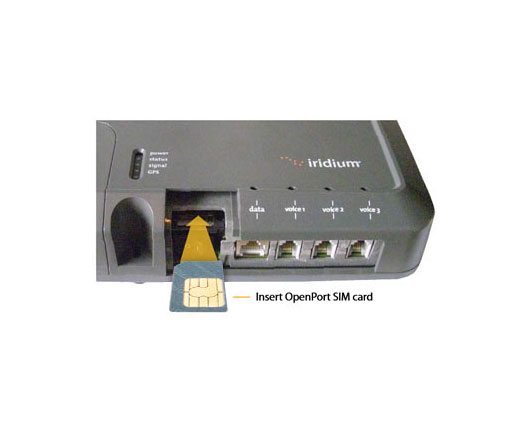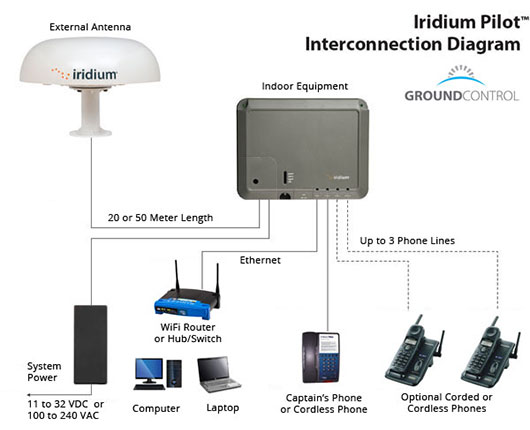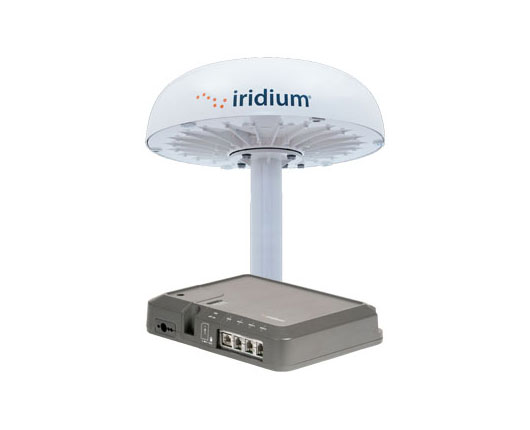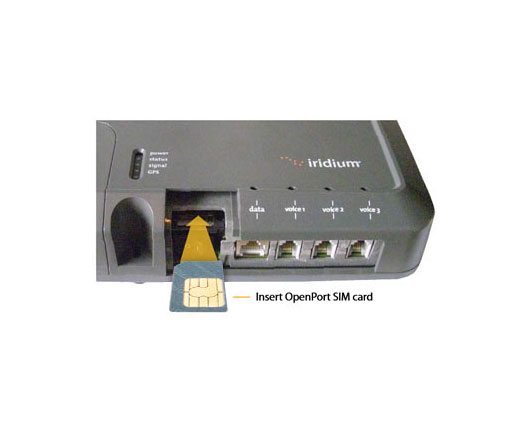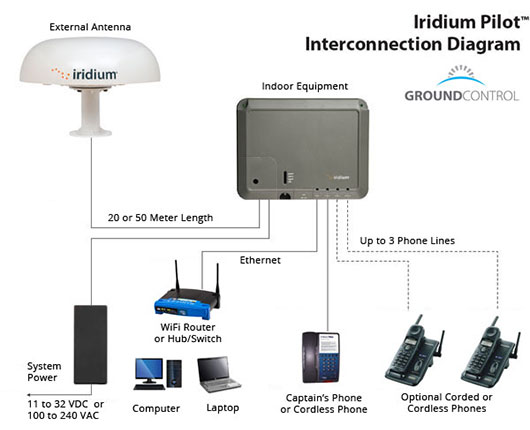 Iridium Pilot®
*DISCONTINUED* The Iridium Pilot® is no longer manufactured. The Openport service is still available. Please talk to the Ground Control team for your best alternative.

Cost Effective Open Sea Communications

The Iridium Pilot® is easy to install and provides a workable Internet connection at sea or on land and provides standard phone service for three phone lines. These terminals are built to withstand any condition such as heavy rain, rolling seas, freezing, blazing, and even snow. Best of all, the Pilot® has 100% pole-to-pole coverage keeping any vessel or team connected anywhere on the globe at all times.
Iridium OpenPort Service Plans
Key Features
100% global... Even at the North and South Poles

Internet speeds of 128 Kbps in both directions to all connected devices

Three separate phone lines that can be used simultaneously

Easy to install. Does not require a certified installer. No extra bracketing to buy

Built for extreme conditions - heavy rain, rolling seas, heat, cold, extreme weather

Internet usages plan range from $0.50 cents to $14 per Megabyte

Calling rates are between $0.99/min to as low as $0.39 per minute - Free incoming calls

Lightweight, low-profile maritime communications solution

2 year factory warranty
Technical Specification
Antenna Dimensions: Height: 9.06 in (230mm) | Diameter: 22.44 in (570mm) | Weight: 24.25 lbs (11kg)

Ship's Motion - provides useful link margin up to 20° roll

Antenna Operable Conditions: Temperature -30° to +70° C (-22° to 158° F) | Wind - In excess of 100 MPH (161 KPH) with proper mounting

Environmental - IP 66 Compliant (Powerful water jets from any direction)

Antenna Cable Length - (20 or 50 meters depending on purchase)

Below Deck Unit Dimensions: Height: 7.78 in (200 mm) | Width: 9.84 in (250 mm) | Depth: 2.17 in (55 mm) | Weight: 2.98 1b (1.35 kg)

Below Deck Unit Operable Conditions: Temperature -0° to +50° C (32° to 122° F)

Main Power Voltage 100 - 240 VAC (output 100 W 24 volts @ 4.2 Amps max)

DC Input (from power adapter) 11 to 32 VDC

Below Deck Unit Power Usage: Standby - 18 Watts | During Voice Call - 22 Watts | During Data - 31 Watts

3 independent RJ11 phone jacks for simultaneous use

Includes 1 Captain's Desk Phone & 1 Crew Desk Phone

May use any analog (POTS) wired or wireless phone with RJ-11 jack

Data: IP-based, up to 128 Kbps (configurable) with per-MB pricing for airtime

Frequency: L-Band, excellent for all-weather use and pole to pole coverage
Internet and Phone
The Pilot can support multiple computers on its Ethernet network with the simple addition of a standard hub or switch, or WiFi home router. Once the Pilot is turned on, the network will be available in less than a minute for speeds of up to 128 Kbps. Each Iridium Pilot has three individual phone lines that can be used with any standard corded or cordless phones to make or receive calls from anyone in the world. These phone can even be assigned local numbers from many countries.
Iridium Pilot: Complete Kit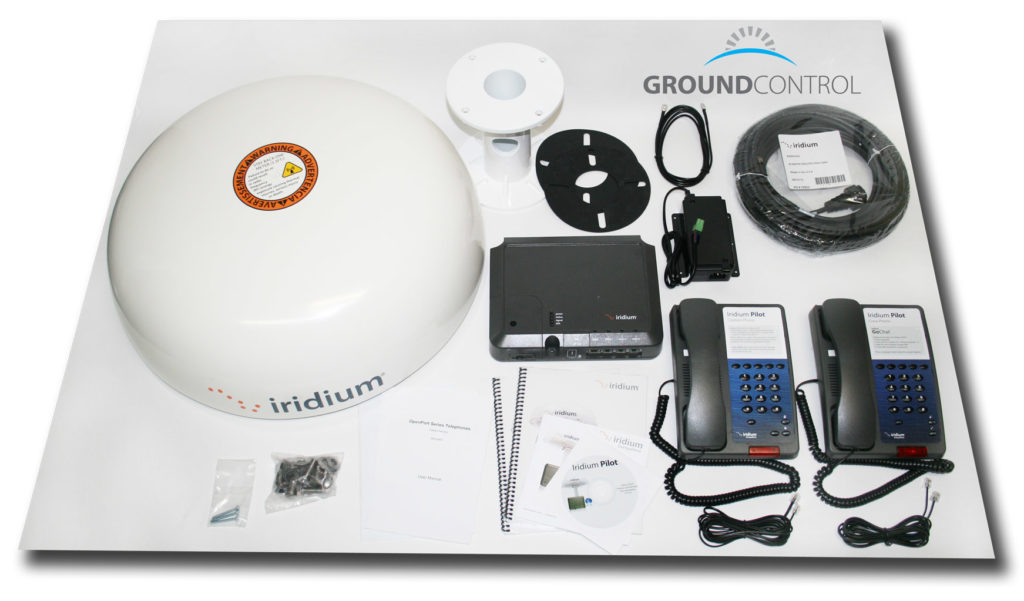 Iridium transceiver (1 Ethernet port and 3 phone ports)
Powerful Iridium antenna 570mm x 230mm (22.4″)
ADE pole bracket mount – info
20 meter antenna cable (50 meter length available)
Power supply with wall bracket for 100 to 240 VAC
May also provide direct DC power (11 to 32 VDC)
1 Captain's and 1 crew phone with 2 meter cables
May use of any standard corded or cordless phones of your choice
2 year warranty.
The Iridium Pilot Land Station is slightly less expensive, and does not include a Captain or crew phone.
Create An Internet Hotspot
While multiple computers can be supported with a installing a simple switch (aka Hub) to the Iridium Openport's Ethernet port, adding a wireless home router turns the Pilot into a WiFi hotspot for any authorized in-range computer to connect to. Adding a WiFi router also keeps installations simple since no Ethernet cables need to be ran to other locations in the vessel.
Look After The Crew
Iridium Pilot's three independent phone lines increase crew retention by keeping them connected with loved ones. Install cordless phones for the crew so they can have their privacy when making calls.. and incoming calls are free (although the calling party is charged for making the call).
Industry Leading 2 Year Warranty - FREE
The Iridium Pilot is backed by the Iridium Global Service program, an industry leading five-year limited manufacturer's warranty (one-year accessories) which offers exceptional value and peace of mind, and is backed by around-the-clock shipboard service at over 60 shipping ports worldwide. Iridium's Global Service Program keeps your maritime communications ship-shape at all times.
Standard Handset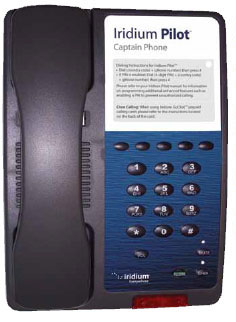 The three handset interfaces are POTS interfaces, with RJ11 connectors. The Iridium Pilot unit's audio has been optimized to work with the handsets provided by Iridium.
Has to be connected to a line that has been provisioned as a standard line
Normal dialling (no "+" or "00" required)
Message waiting light
The Captain's handset can have a PIN enabled in provisioning if desired
Can receive MT calls.
Photo Gallery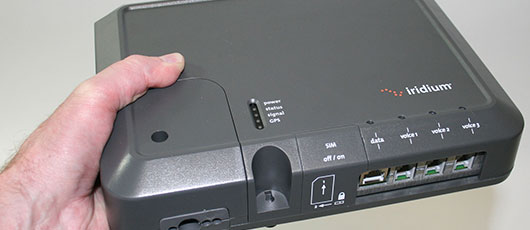 Iridium Pilot
The Below Deck Unit
The Iridium Pilot "Below Deck Unit" or transceiver is mounted indoors.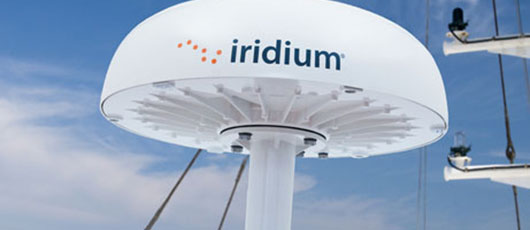 Iridium Pilot
Operates in Extreme Weather
The Iridium Pilot external antenna is designed for operating in the worst of maritime weather.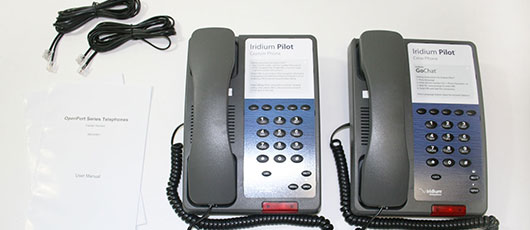 Iridium Pilot
Phone Handsets Included
Each Pilot system ships with two phones, a "Captain's Phone" and a "Crew Phone". Do note that ANY standard phone may connect to the Iridium Pilot, such as cordless phones.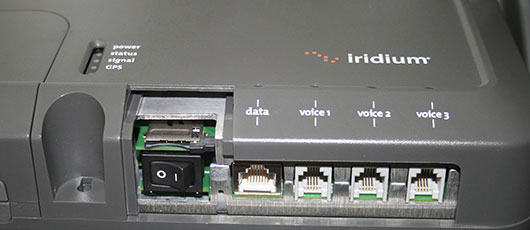 Iridium Pilot
Where to Find the SIM Card Tray
Under a plastic cover is the Iridium Pilot SIM card tray, as well as the on/off power switch.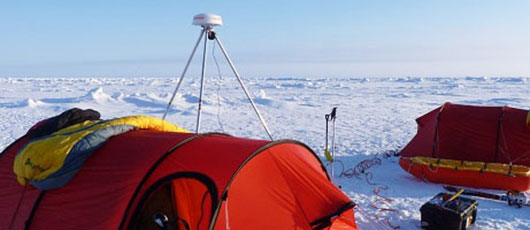 Iridium Pilot Land Station
Works on Land, Too
The Iridium Pilot Land Station is identical to the maritime version, but does not include a captains or crew phone. You may use any standard corded or cordless phone with these systems.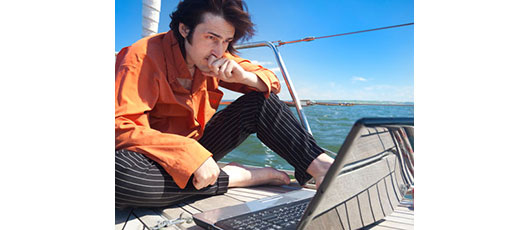 Iridium Pilot
Can be WiFi Enabled
Internet access can be via wireless if using a simple wireless router connected to the Iridium Pilot transceiver.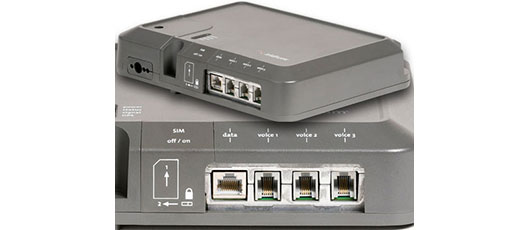 Iridium Pilot
Transceiver Ports and Phone Jacks
The transceiver of the Iridium Pilot has 1 port for an Ethernet, which can be connected to a wireless router, switch, or direct to a single computer. Also shown are three phone jacks that can be configured for the Captains phone or any standard corded or cordless phone.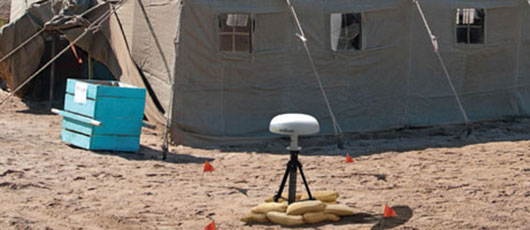 Iridium Pilot Land Station
Internet Connectivity on Land
Here a Iridium Land Station is used to provide Internet connectivity for a base camp. The maritime Iridium Pilot terminal may also be used on land.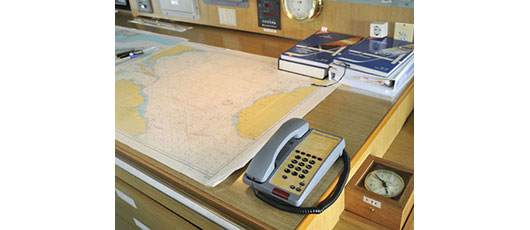 Iridium Pilot
The Captain's Phone
Here the Captain's Phone (aka "Standard Handset") is ideally located. The Captain's phone can be configured to require a PIN code for operation.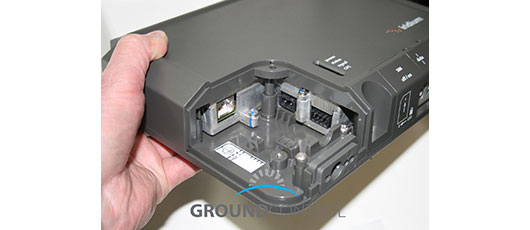 Iridium Pilot
Cable Entry into Transceiver
Removing the plastic cover for where the antenna and power cables enter the transceiver. The RJ45 connector is for the Antenna Cable, and there is a power port for the AC or DC power input. Also note the grounding screw (painted with a line of blue), to ground the system for added safety.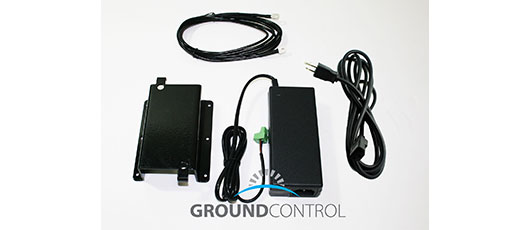 Iridium Pilot
Power Supply Options
The system ships with an AC power supply. The bracket on the left holds the AC power supply in a fixed location. On top is the grounding cable. Do note that the Iridium Pilot may run directly off of supplied DC power from 10 to 32 volts DC.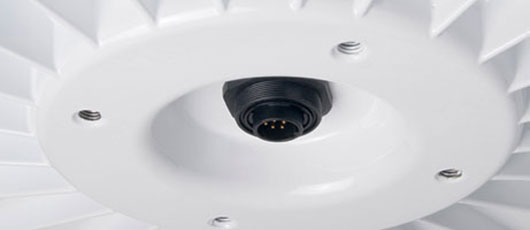 Iridium Pilot
The View from Underneath
The underside of the Iridium Pilot antenna.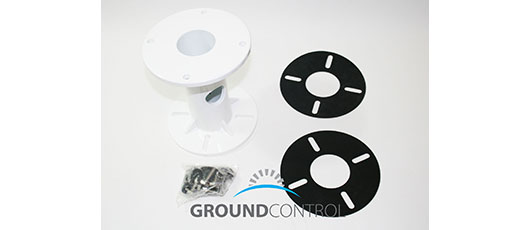 Iridium Pilot
The Mounting Arm
The mounting arm of the Iridium Pilot includes two rubber spacers and hardware. You may run the Iridium antenna cable either inside of the pipe, or through a small hole that allows the cable to exit.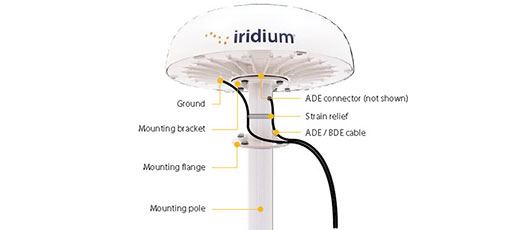 Iridium Pilot
Short Mounting Bracket
The Iridium Pilot ships with a short mounting bracket (as shown) to connect the antenna to a mounting pole. Instructions for mounting can be found in the Iridium Pilot Installation Manual.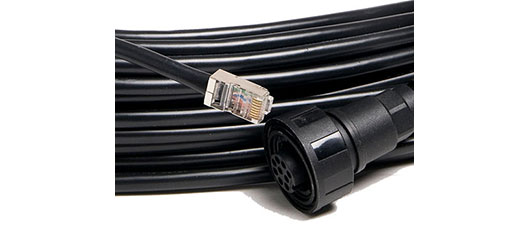 Iridium Pilot
20 Meter Antenna Cable Included
The Iridium Pilot ships with a 20 meter antenna cable, but an optional 50 meter antenna cable is available. Shown above is the 20 meter connectors.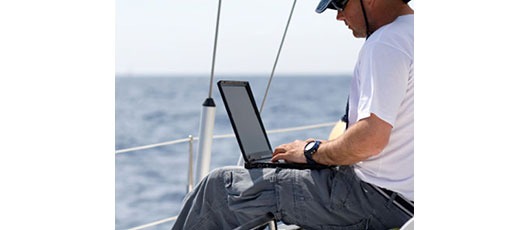 Iridium Pilot
Used on any Vessel Type
The Iridium Pilot may be used on any vessel type, in any weather for excellent Internet and phone communication.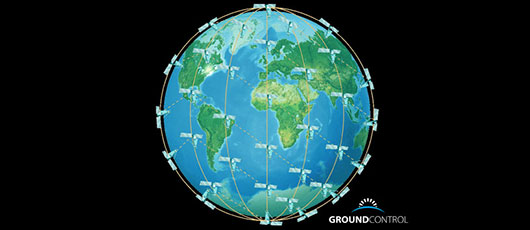 Iridium Coverage
Pole to Pole, 100% Global Coverage
Iridium service is 100% global, and service will work even at the north and south poles. An excellent advantage over other satellite service that have limited service regions.