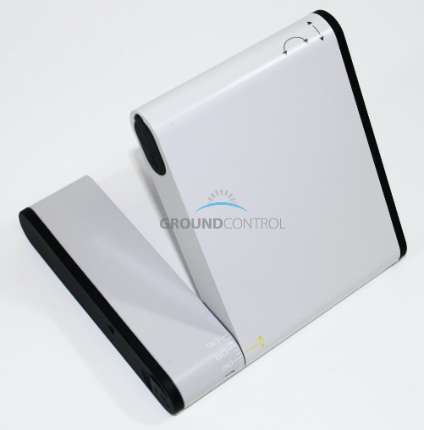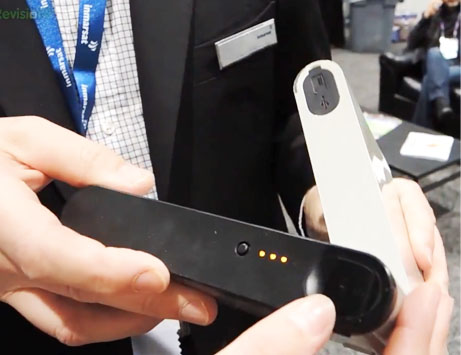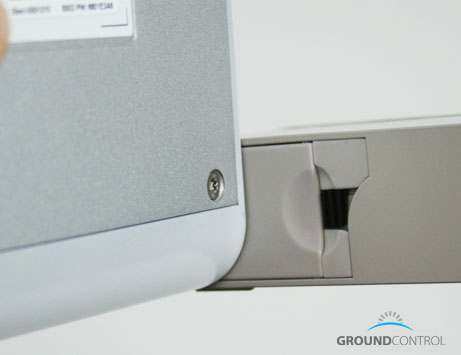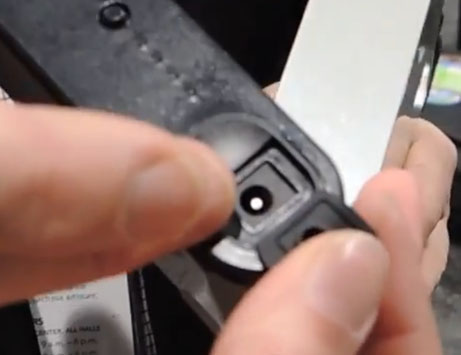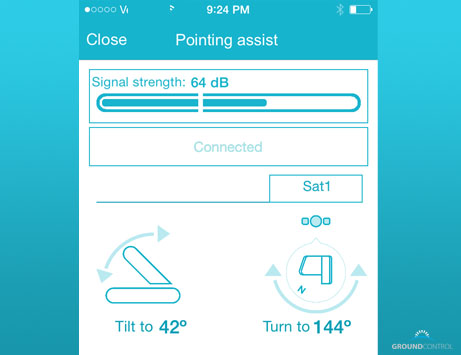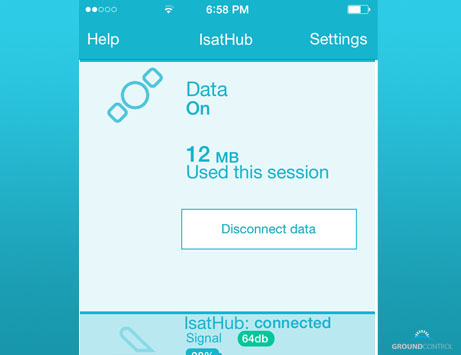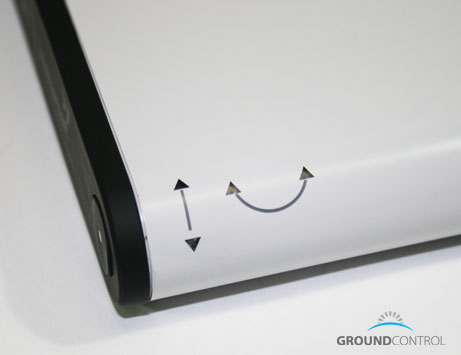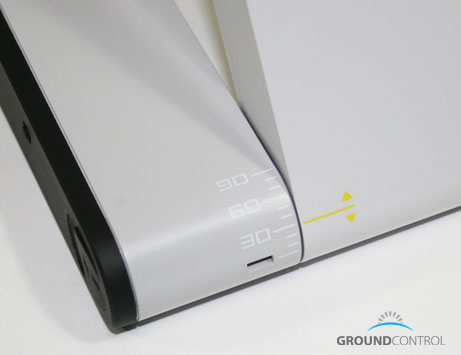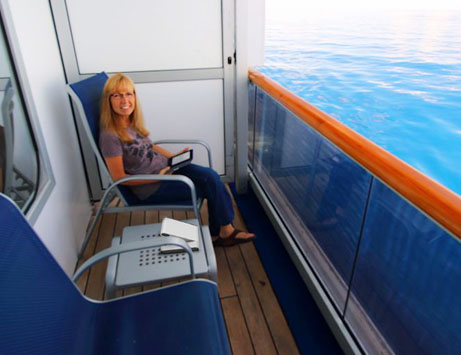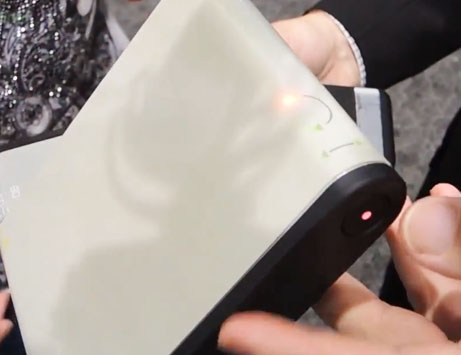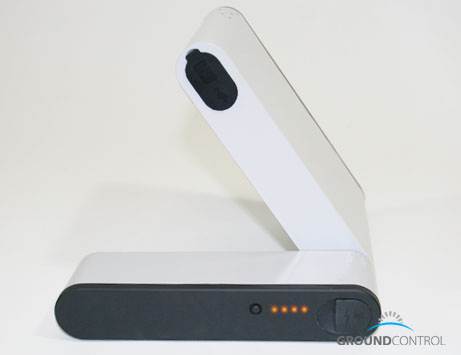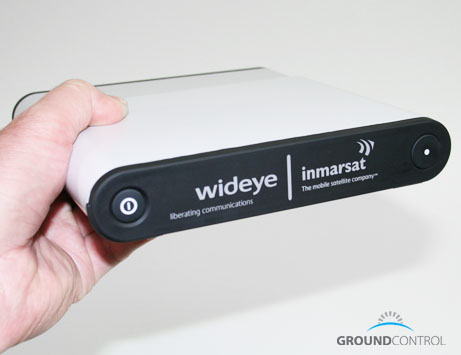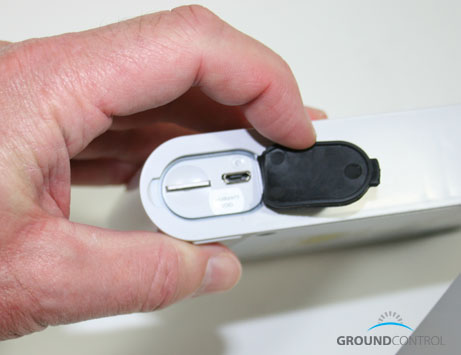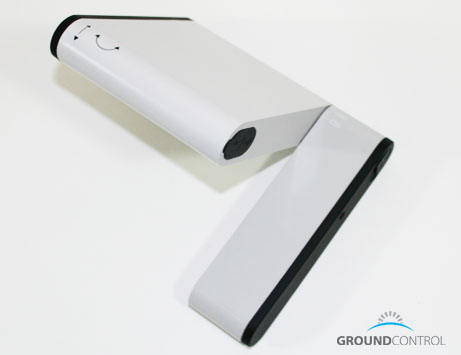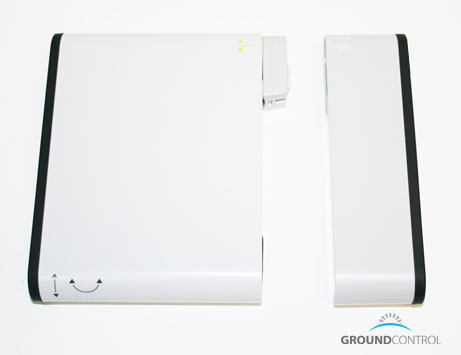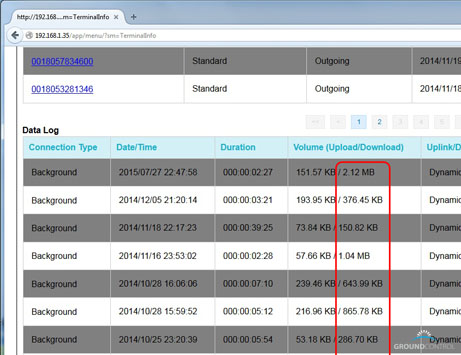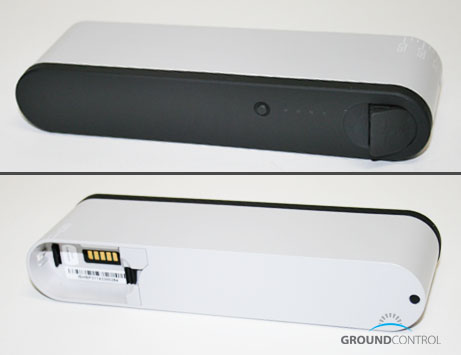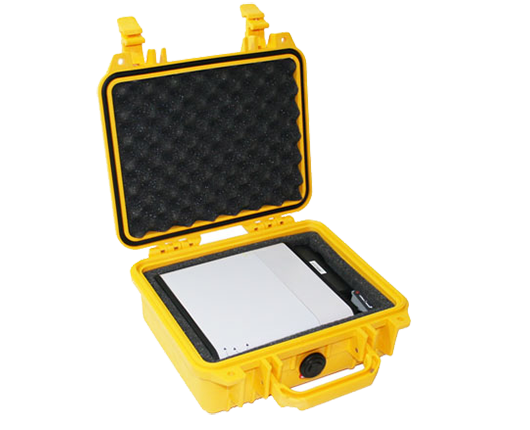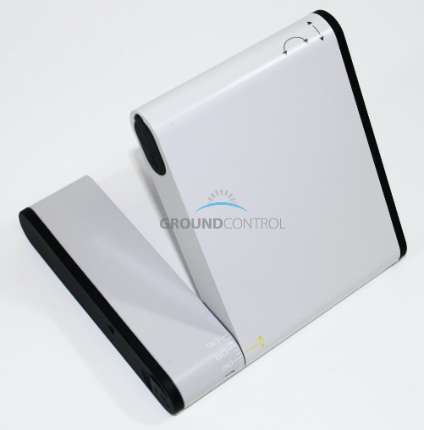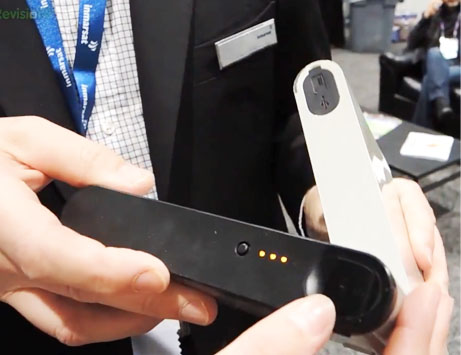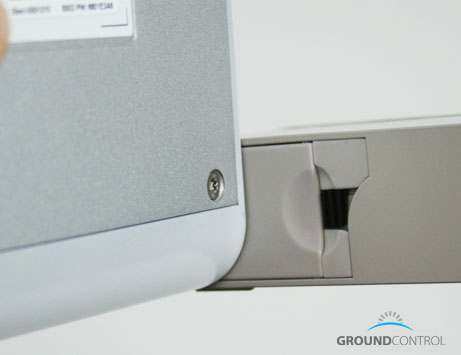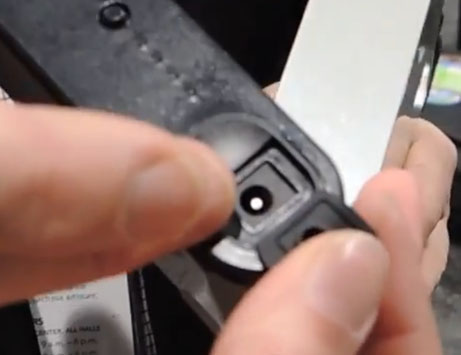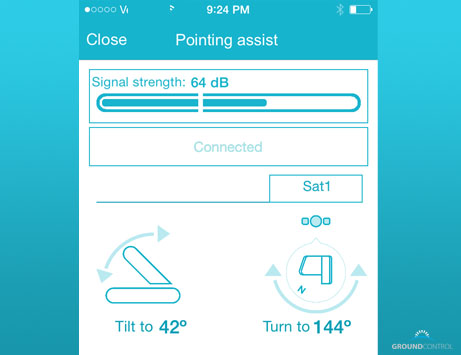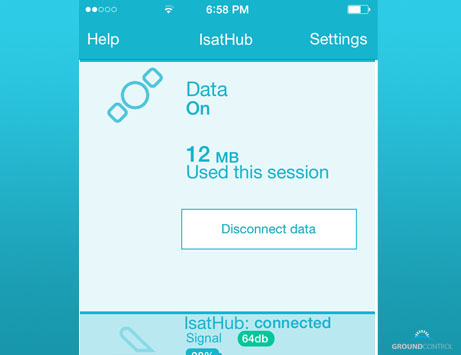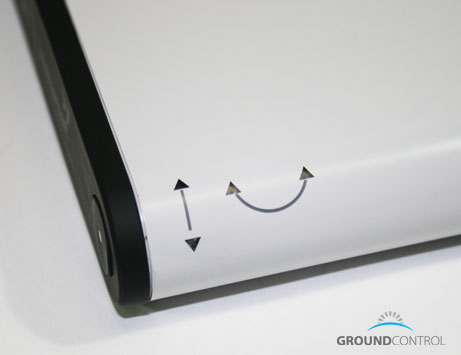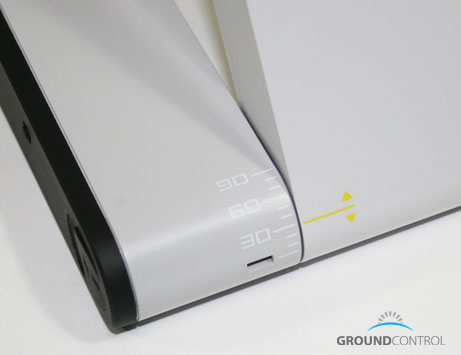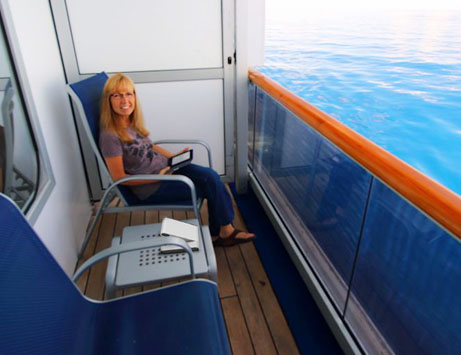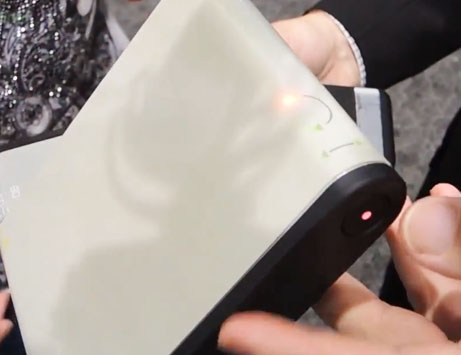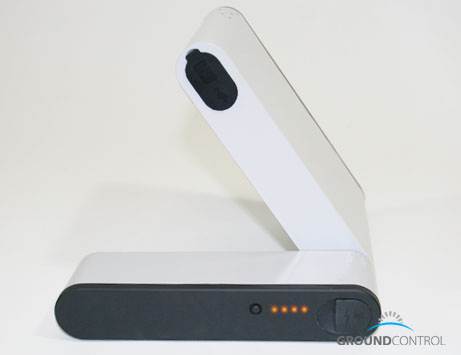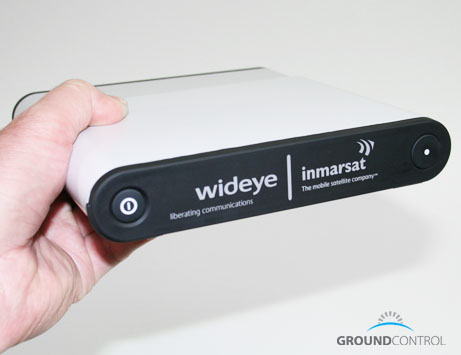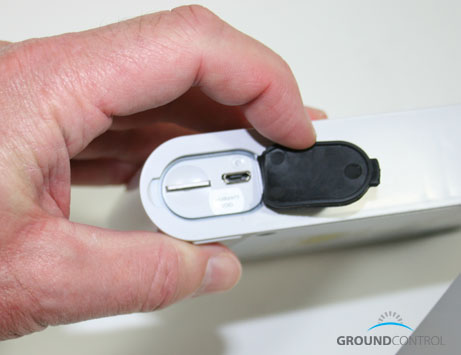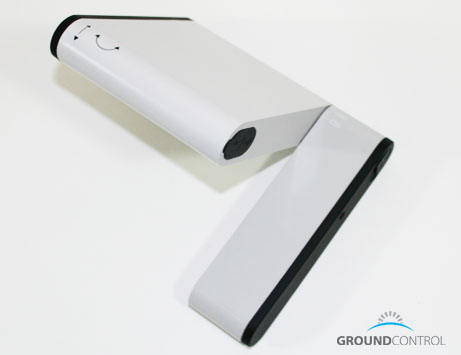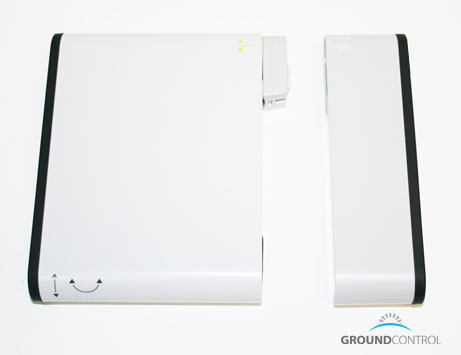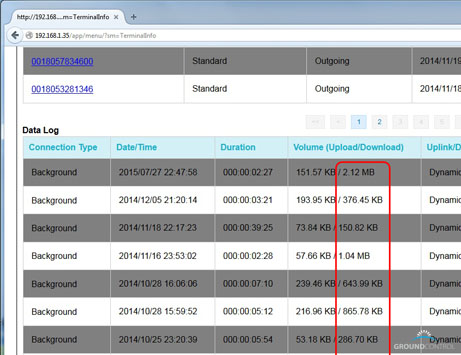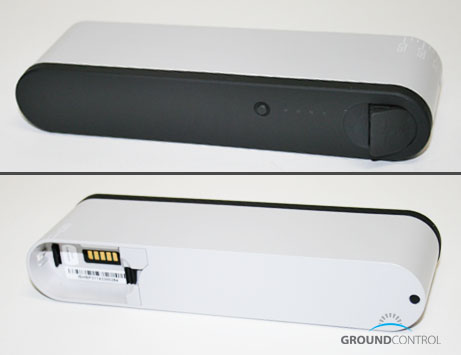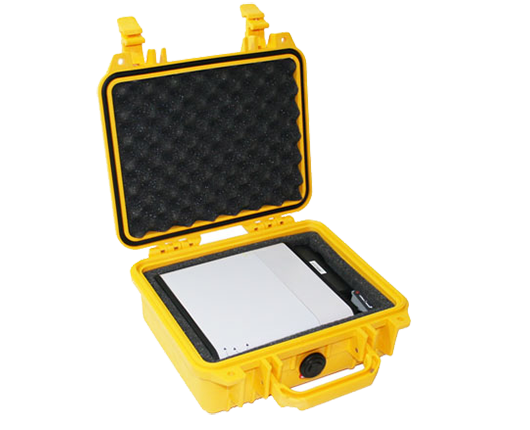 iSavi Portable Satellite Terminal
The iSavi Global Satellite Internet Hotspot provides up to 384Kbps internet speeds for any wireless-capable device, as well as voice phone for all smartphones using the included app.

This terminal operates with any BGAN service plan and the legacy IsatHub service which is closed to new activations from August 31, 2020. BGAN service is used by thousands of professional organizations and governments for highly reliable portable internet connectivity.
Key Features
Phone - Make or receive calls on your smartphone with a new satellite phone number, or purchase a local number (facilitates forwarding calls to your cell phone)

May also make voice calls via VoIP. Call most phones worldwide with applications such as Skype

Email - Send and receive email with your existing email client software

Instant Messaging - Use your existing messaging software, such as iMessage, or the built-in SMS tool

Wi-Fi hotspot has 100-foot range, and any wireless device may connect; multiple users can connect, even from inside a building

High-speed satellite Internet via Wi-Fi: up to 384Kbps download, 240Kbps up, for any connected device

Lightweight and ultra-portable - the iSavi terminal weighs 1.9 lbs (850 grams) and measures just 7.1" x 6.7" x 1.2" inches (179 x 170 x 30 mm)

Global coverage (except the extreme polar regions) - travel anywhere - coverage map

BGAN Service - iSavi terminals now use BGAN service plans (as of August 31, 2020)

Little or no training needed to operate

Easy pointing terminal antenna with visual and audible pointing indicators

May operate on the ocean in very calm waters

Network availability is 99.9% of the time

Built-in SIP voice server with auto-connecting to SIP capable systems

Up to 24-hours standby, two hours transmitting (at max power if transmitting 100% of the time)

No roaming charges. All phone costs are the same anywhere you travel

Usage reports - Know how much data, calling, and SMS texting you've done each month

Advanced screens - Wi-Fi security, MAC address filtering, device passwords, etc

Usage controls - Set the number of megabytes to be used in any session with the control app
Technical Specification
Dimensions: L x W x D 7.09" x 6.7" x 1.18" inches (180 x 170 x 30mm)

Terminal Weight: 1.98lbs (900g) Total - Transceiver = 1.41lbs (640g) and battery pack is 0.57lbs (260g)

Internet Speed: Standard TCP-IP 384Kbps down, 240Kbps up

Frequencies: Satellite Transmit: 1626.5 – 1660.5MHz and 1668 – 1675MHz Satellite Receive: 1518 – 1559MHz GPS Frequency: 1574.42 – 1576.42MHz

Satellite Phone App: Calling via smartphone app - Standard Circuit Switched PSTN Call (not VoIP). BGAN is issued international satellite phone number with (870) country code. Available free from iTunes and Google Play app stores

Web Interface: Type in 192.168.1.35 or the word 'isavi' into any connected browser to access iSavi web interface

Control and Voice App: Available free from Apple and Google Play stores

Operational Time: 24-hours idle operation using the standard battery

Max Transmit/Calling Time: 2.5 hours using the standard iSavi battery (at full transmit power)

Wi-Fi: 802.11 b/g/n with up to a 30-meter range (100 feet). Default is 802.11b. May be changed from iSavi web interface

Battery Standard: battery is li-ion rechargeable with a capacity of 3 amp hours.

Operating Temperature: -20°C to +55°C, -4°F to +131°F. Terminal has temperature warning if overheating.

Storage Temperature (before battery depleted): One month: Over 104°F (+40°C), Six months: Over +95°F (+35°C), One year: Between -20°C to +35°C, -4°F to +95°F

Humidity: 95% RH (non-condensing at +40 °C or +104°F)

Ingress Protection: IP65 compliant

AC Power Charger Input: 100 - 240 VAC, 50-60Hz; Output DC voltage is +18V, 65 watts (3.6 Amps) -Comes with international AC plug adapters

iSavi Terminal Supported Languages: English, French, Spanish, Portuguese, Chinese, Japanese, Russian, Arabic.

Interface - Device Ports: Power Port USB Mini Port - For use for firmware updating only

Security: Wi-Fi password control - MAC address filtering firewall pre-set selections - configured from web interface

Voice Connectivity: SIP server using apps on smart devices

Manufacturer: The Wideye iSavi is manufactured by Addvalue - Korea.

Control App Operating System Requirements: iOS 6 or higher (on an iPhone 4 or iPad 3 or higher), Android 4.1 or higher.

Compliance: FCC, CE, Industry Canada (IC), RoHS2 compliance, WEEE, CMPCS MOU-ITU Registry, Inmarsat type approval, UL/IEC, UN, CE (battery pack safety).
Overview
The iSavi Global Satellite Internet Hotspot provides up to 384 Kbps Internet speeds for any wireless capable device as well as voice phone for all smartphones using the included App. This terminal operates with any BGAN service plan and the legacy IsatHub service which is closed to new activations from August 31, 2020. BGAN service is used by 1,000's of professional organizations and governments for highly reliable portable Internet connectivity.
Pointing the iSavi and connecting to the internet can be done by anyone. You may control the terminal using the free iSavi voice app for your iPhone or Android smartphone, or simply log into the terminal's web UI (user interface). Making a connection to the internet is a breeze. Once the terminal is online, anyone else within range can connect to it like any standard Wi-Fi hotspot. up to 11 simultaneous connections. You can also be on the phone and internet at the same time since the free app also turns a smartphone into a satellite phone.
iSavi Terminal Pointing
Connect to the iSavi Wi-Fi hotspot from your smart device and start the iSavi control app. The signal strength meter in the app and the visual and audible indicators on the terminal itself make pointing a breeze. When the signal strength is high enough, click on 'Connect to the Network' to use the phone, and "Connect Data" to use the Internet and instantly, you've turned the iSavi into a global WiFi hotspot with a 100 foot WiFi range for Internet and voice calling.
Internet Connectivity – A Global Wi-Fi Hotspot
Internet speeds can be comparable to cellular networks at up to 384Kbps download, and 240Kbps upload. There are no LAN ports on the terminal and connection is only through wireless (802.11 b/g/n). Connecting your smart device, tablet, or laptop is as easy as connecting to any Wi-Fi hotspot. The iSavi control app is used to initiate an internet data session. Once a data session has been started, any device (with the Wi-Fi password) may simply connect to the hotspot for full connectivity. You can check your session usage (in megabytes) with the iSavi app.
Voice Calling
The iSavi voice app gives your smartphone satellite phone number to make or receive calls from anyone. Here is information on making and receiving calls over the network. You can have multiple phones connected to the iSavi (all with the same phone number), but only one phone can be in use at any time. You can also give your phone a local phone number so anyone can call you without paying for an international call. Also, Ground Control's voice service for the BGAN uses no data, so you're only charged the per-minute phone rate, and only for outgoing calls since incoming calls are free.
SMS Texting
Existing SMS texting apps like iMessage on the iPhone operate over the iSavi connection. SMS texting is normally $0.50 per outgoing text and free incoming texts with all plans. The iSavi voice app also includes its own SMS messaging tool. You can send a free SMS message to your iSavi.
Existing iSatHub Service Ending
New activations for IsatHub service ended on August 31, 2020. Now, iSavi terminals may use BGAN service plans to connect to the Internet (with a BGAN SIM card).
FAQs
How do I WiFi into the iSavi terminal?
You can select the iSavi terminal from the list of available WiFi networks from your wireless connect screen. The default WiFi name (aka SSID) AND password for the iSavi are both on the back of the terminal printed on the placard. The default WiFi password for the iSavi is different for each terminal. It is a 9 character length password that looks like 6801E392. You may change the WiFi password to something memorable from inside of the iSavi Control App or web interface (from a laptop). If you are connecting with a laptop, enter in 192.168.1.35 into a browser to access the iSavi web interface. If you are using the iSavi App, you just need to turn it on (and enter the login "admin" and password "1234" or "123456" (without the quotes).
Can laptops use the iSavi and BGAN network?
Yes. A laptop can wirelessly connect to the Isavi (with a WiFi password which is different for all iSavis and located on the terminal placard, or on the iSavi packaging (see above)), and log into the web interface by typing in 192.168.1.35 (or "isavi") into any browser window (default login: admin password: 1234 or 123456). The Web Interface for the iSavi gives the ability to register with the BGAN network as well as initiate a data session. Once a data session has started, any device (including laptops) may simply connect to the WiFi and use the service without any other configuration. The iSavi Control App is not required to start a data session.
What is the default login and password when starting the iSavi Control App (available for smart devices)?
iSavi default login: admin
iSavi default password: 1234 or 123456
What is the default login and password for the iSavi web interface when logging in from a laptop?
You may login into the iSavi with any laptop by WiFi (using the iSavi WiFi password), and then opening any browser and typing in just the word isavi, or the URL 192.168.1.35 ….you will then be asked for a login and password:
Default login: admin
Default password: 1234 or 123456
Voicemail - How do I setup and access my BGAN voicemail account?
The BGAN voice mail be accessed by calling 570 (short code) or 00-870-772001899 from a phone connected to your iSavi terminal (and using the Voice App), or by dialing 011-870-772001899 from any other phone (at least from the U.S.). Here are instructions for making and receiving calls with iSavi. When prompted by the voicemail auto-attendant, you will be asked for your iSatHub phone number, as well as the VoiceMail PIN number supplied by Ground Control. Here are detailed Instructions on setting up your Inmarsat Voicemail.
What is the operating / stand-by time?
The standby time of the iSavi is currently advertised at 24 hours with the new firmware improvements. On a fully charged battery, and transmitting continuously (such as streaming live video), transmit time is 2.5 hours using the standard 3 Amp hour battery. A long life high-capacity 6 Amp hour battery is planned to shortly after launch.
Can the iSavi be placed in heavy rain?
Although the manufacturer states the iSavi has an environmental IP (water ingress) rating of IP65, we recommend placing the terminal inside of a large ziplock baggie during any rain.
Who do I buy my service from?
Ground Control. If there is anything you require, we are your single point of contact. Inmarsat does not sell direct to the public.
What is the WiFi range?
The integrated 802.11 b/g/n WiFi access point is capable of connecting devices up to a range of 30 meters (100 feet) from the terminal. However the user experience may vary depending on physical conditions (walls, etc) as well as the capability of the WiFi in each connected device. Note the default setting of the iSavi is 802.11 b. If you wish to use the "g" or "n" frequencies, they can be added from the web interface (192.168.1.35) under the WiFi settings.
Can the WiFi channel be changed if the iSavi WiFi network is not at full strength?
Yes. Default is "Auto", which means the iSavi will select the best channel on startup. You may manually select a different broadcast channel from the WiFi settings inside of the web interface (192.168.1.35) under the WiFi settings. More information on this can be found in the iSavi Users Manual.
Can I configure which 802.11 b/g/n wireless frequencies are transmitting?
Yes. Default is 802.11b. You may select 802.11 b or b/g or b/g/n frequencies from the iSavi web interface (192.168.1.35) from the WiFi settings tab.
Are SD cards supported?
SD cards are not supported.
What data speeds is the IsatHub service capable of?
IsatHub supports background IP with speeds of up to 384 Kbps download speed and 240Kbps upload speeds.
What Apps are currently available for the iSavi?
Inmarsat offers two Apps for accessing the iSavi: The IsatHub Control App for pointing, connecting and usage meter and device controls, and 2). The IsatHub Voice App to enable voice calling and text messaging. Both apps are available in Apple iOS and Android versions. Both are available to download free of charge from the Apple App Store and Google Play.
Can more than one smart device connect to one terminal?
Yes, via the WiFi hotspot which may be password protected. Multiple devices may be connected at the same time but the speed of the connection will become less useful as the number of simultaneous users goes up. We expect a good user experience for up to 4 simultaneous users in most conditions.
Do I pay Roaming Charges for making a call from anywhere?
No. One bright feature to the international phone number provided by Inmarsat's BGAN service is that there will be no roaming charges for placing calls, therefore, the cost of using the iSavi can be significantly less than using your 3G/4G mobile phone or tablet when roaming away from your home area. The cost of making a call is the same no matter where you are.
How many voice calls can be made simultaneously?
One. Using the voice app, only one voice call can be made at once, as there is only one circuit switched channel per terminal.
If more than one phone is connected, and there is an incoming voice call, which phone will ring?
All phones connected using the voice app will ring and the first to answer will be connected.
If more than one phone is connected, which can send or receive text messages?
Only the phone connected as control app administrator can receive or send texts, at least with the IsatHub Voice App SMS texting screen. Texts can be sent also from Web MMI if a user has admin credentials. Other SMS texting apps like iMessage will operate with current OS software.
Will a VoIP app work over the background IP connection?
If a user wants to use an end to end VoIP app, then the voice quality cannot be guaranteed as it will be over a best effort traffic connection. However, it is worth noting that some VoIP apps, including Skype, can be very data intensive and so may not work very well over the Internet connection and may result in higher anticipated use. It is for this reason that we recommend using the voice app to ensure high quality voice calls (this is a circuit switched PSTN "public telephone" service ).
Will IsatHub work with smart phone apps?
All Internet messaging apps for smart devices should work. However some settings may not be optimum for a satellite connection.
How will IsatHub manage background applications that connect to the Internet?
IsatHub is making use of a firewall to prevent too much data consumption in the background. However this will not prevent high volumes of data being sent in all cases.
How can subscribers manage their data usage levels?
Subscribers may track their usage via the usage counters that are available in the control app. This includes the ability for a usage limit or time limit to be set by the user themselves. In addition, it may be possible to set some apps to non-push mode to reduce the amount of data that is sent.
Does the control app provide visibility of data usage for each smart device connected?
Yes, the control app has counters for each device connected to the WiFi LAN as well as a global counter. If the user sets a data limit, the counters will be reset. If no data limit is set the user may manually reset the counters.
In the control app, what does administrator rights allow?
Administrator rights allow the subscriber to set the firewall settings and the WiFi password. If the person in the field is not the administrator, then they will only be able to select from the settings that have been preconfigured by the administrator. In most cases, the administrator, field operative and bill payer will all be the same person but it might be the case that they are separate entities, in which case it is recommended that there is only one person with administrator rights.