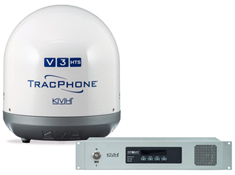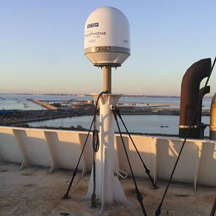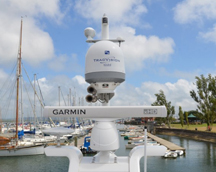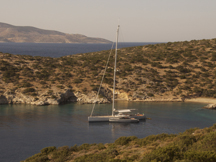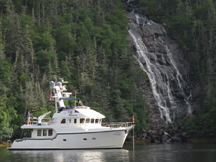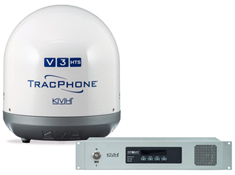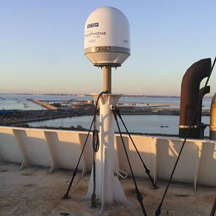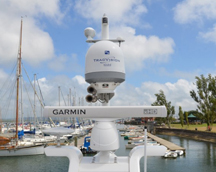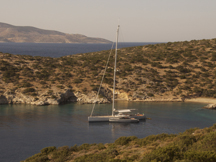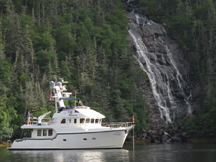 KVH TracPhone V3-HTS
For high-quality, always-on broadband data connections, an integrated voice line for crystal-clear calls, and data speeds as fast as 5Mbps, choose KVH's ultra-compact 37cm (14.5 inch) TracPhone® V3-HTS antenna and the worldwide mini-VSAT broadband network – the no. 1 maritime VSAT service.
Key Features
Ultra-high efficiency antenna using KVH's RingFire™ design and groundbreaking dielectric rod feed ensures excellent Ku-band reception even in bad weather.

Advanced antenna controller for high-speed tracking.

Dynamic, gyro-stabilized system seeks the optimum satellite within the mini-VSAT broadband HTS network and tracks it through the full dynamic motion experienced at sea.

Ultra-compact commercial-grade antenna.

Global connections, unmatched speed.

Exclusive 6-level cybersecurity program.

All-new Integrated CommBox Modem (ICM).
Technical Specification
Service KVH mini-VSAT Broadband HTS Network

Antenna Type Ku-band

Belowdecks Equipment Integrated CommBox Modem (ICM)

Service Coverage Area Seamless Worldwide Regions

Maximum Download Speed 5Mbps

Maximum Upload Speed1 2Mbps

Billing Method Metered (M)

Typical Cost per Minute for Voice $0.49 USD

Antenna Dish Diameter 36.8cm (14.5")
Overview
The TracPhone V3-HTS outperforms leading competing 60-85cm Ku-band antennas and sets the new standard in marine satellite communications.
Belowdecks Unit
The powerful Integrated CommBox™ Modem (ICM), with its high-throughput modem, voice over IP (VoIP) adapter, versatile network management software with least-cost routing, and built-in Wi-Fi and Ethernet is the streamlined all-in-one belowdecks unit that drives the TracPhone V3hts.