Iridium Two-Stage Dialing
Iridium phone numbers are international numbers that are often very expensive for the calling party to place.
In many cases, phone providers simply block international calls unless they have an international calling plan. Two-stage dialing allows for US- and Canadian-based callers to call a 'local' (Phoenix, Arizona) number that will connect you with any Iridium phone. The cost to make the call is placed on the Iridium subscriber.
To use Iridium two-stage dialing from any phone, dial +1 480 768 2500 and follow the automated instructions asking for the Iridium subscriber satellite phone number.
Currently the Iridium subscriber will be charged $1.50 per phone minute on our Iridium monthly plans, or 60 units per minute on a prepaid SIM.
Advantages of using Iridium two-stage dialing:
Callers are not blocked and won't pay exorbitant rates for calling your Iridium phone.
There are no activation or extra monthly fees on your Iridium account. You only pay for the incoming call.
You have a second phone number you can give out (along with your satellite phone number) to those for whose calls you wish to pay. You can also use this service and issue your phone a local number for $10 a month and $1.50 a minute.
You may still give out your satellite phone number for those who you wish to pay for the call.
Unparalleled reach.
In hand, everywhere.
It's time to raise expectations of what a satellite phone should be. Iridium Extreme® combines location awareness, a fully integrated SOS button with included emergency response service, and market leading toughness — letting you take durability, reliability and versatility with you in hand, all over the world.
View Product Detail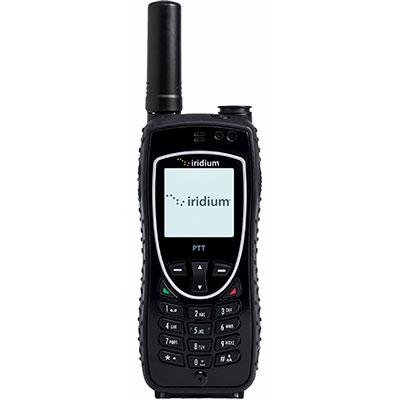 Iridium Extreme 9575
Iridium Extreme® is built with the same reliable voice and data capability that users have come to trust from Iridium. It's engineered with an expansive feature set and wide range of accessories, providing people with more opportunities to connect and keep in contact anytime, anywhere.