Connectivity is often identified as a barrier to IoT deployment success. Inmarsat's 2023 Enterprise Insights ranked access to reliable IoT connectivity as a top challenge with over one third reporting difficulties (34%); and 33% struggling to implement IoT solutions in remote locations.
To harness the full value of IoT enablement, terrestrial, fiber and Long Range Wide Area Networks (LPWAN) are vital. But these networks are limited. Covering approximately 15% of the Earth's surface, they do not provide the global coverage essential to capture all data points and fail to capture valuable insights from the most remote locations. This is where satellite IoT connectivity can help.
A staggering 91% of businesses surveyed by Inmarsat believe satellite connectivity is key to improving the effectiveness of IoT solutions. But many still consider satellite connectivity expensive. Our response? It's far more cost-effective than you might think.
How to reduce Satellite IoT connectivity costs
IoT applications consist of multiple, connected devices which collect and analyze data in real-time. Applications dealing with mission critical data often also have devices intended for failover comms in the event that their main form of connectivity fails. To maximize project value, reliable connectivity is essential.
Since connectivity costs are largely based on the volume of data sent, optimizing data mobility can significantly reduce overall connectivity costs while maintaining maximum project value. Below are 5 ways businesses can reduce their overall satellite airtime costs:

Remote terminal management
Real-time data management
Determine required data for each application
Diversify connectivity options
Edge computing
1. Remote terminal management
To keep operational costs low, designing a network which minimizes manual intervention is key. Understandably then, many organizations with devices in remote locations will activate terminals and set these to always-on. Though this is rarely required, physically sending engineers to deactivate/reactivate terminals wouldn't be worthwhile. But for companies who are able to control terminals remotely, for instance, deactivating devices when applications aren't live.
Some companies offer platforms which allow remote activation, suspension, and deactivation. Often these platforms will allow companies to either leverage the API to integrate this service into their own platform or use an online UI to manage their device portfolio, irrespective of device location.
In the case of Ground Control, this is managed through our platform Cloudloop. Available via a customer-friendly UI or integrated directly into your business's ecosystem, Cloudloop puts users in control of their devices and data.
LEARN MORE ABOUT CLOUDLOOP
2. Real-time data management
Typically, customers benefit from better data rates within service plans as opposed to pay-as-you-go options. So accurately predicting and then choosing the right data plan for each device before you start using it is an easy way to make sure you're getting the best rate for your airtime. The other benefit is avoiding overage charges: these are applied if companies go over their allocated data allowance and are usually more expensive than the contracted rate. Again, having a well-defined view of your data requirements will minimize the amount of times you incur overage costs. If this is a relatively new IoT deployment, companies will likely need to make an educated guess. For those who feel less confident doing so, we recommend you speak to connectivity providers with experience of similar setups so they can advise on likely usage.
Moreover certain airtime and hardware providers offer data management services, allowing organizations to monitor device data usage in real-time. These help businesses avoid bill shock, making appropriate adjustments in real-time and identify if there is a particular device significantly above or below expected use. The latter can be used to help detect early signs of equipment failure or potential security breaches, so companies can take proactive measures.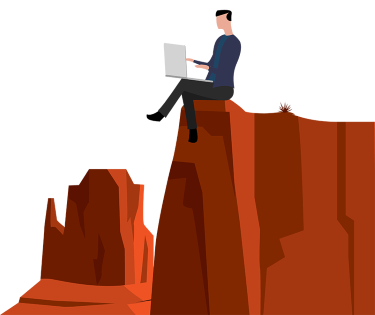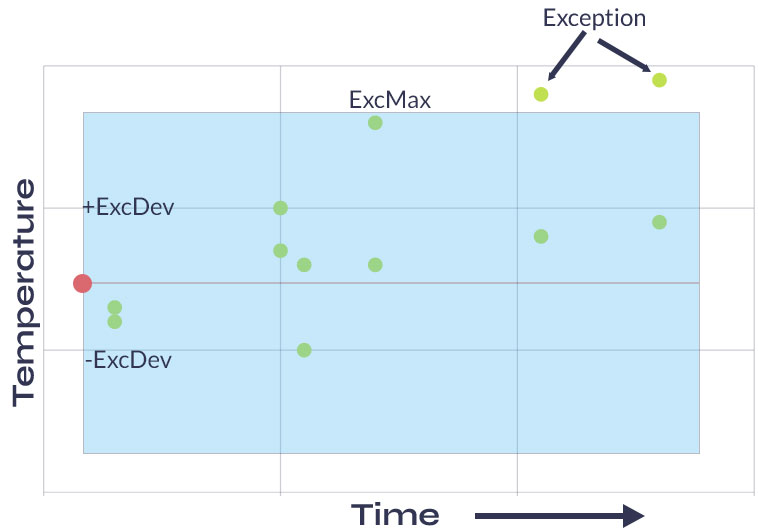 3. Determine required data for each application
Many businesses apply the same data transmission settings across all devices, all applications. Instead, adjusting settings based on actual application requirements can have a considerable impact on overall connectivity costs. For example, if you choose to send sensor data every 15 minutes but the application only requires data input once an hour; or is only monitoring data to ensure levels remain within specific parameters, you'll be paying for unnecessary transmissions.
Frequency of data packets

First, consider whether your project or application could tolerate a longer delay between data packets. For some applications it'd likely make little to no difference. Trial adjusting settings so instead of data being sent/received every 15 minutes, this becomes every 30 minutes or even once an hour.

Reporting on exception

Second, does your company require all sensor data? A lot of the data involved in IoT applications verifies that operations are running as expected. Instead, can you configure your system and/or devices to only send data that falls outside set parameters – reporting on exceptions. Not all devices have this functionality but even incorporating a small number capable of supporting exception reporting like the RockREMOTE can lead to a substantial reduction.
4. Diversify connectivity portfolio
The satellite communications industry has seen incredible growth and innovation in the last few years. As such, the options available for both networks and services within those networks have diversified.
For businesses with IoT projects already up and running it's worth reviewing satellite airtime plans; can cost savings be achieved through simple renegotiation, could assets within your network be switched to alternative more cost-effective services? There are multiple nuances to consider but the savings could be substantial.
One of the most important considerations is regarding message packet size. When utilising Iridium Certus 100, the minimum cost per session is 5KB allowing for a maximum of 20 sessions within (for example) a 100KB monthly bundle. In contrast, with Iridium's Short Burst Data (SBD) service the minimum is just 10 bytes, meaning users could send 10,000 message packets. Depending on your application's data requirements this could have a substantial impact. Though SBD is limited to a total of 340 bytes up and 270 bytes down, this is ideal for most asset tracking applications and often one of the most cost-effective satellite services.
For those who need to cover more complex telemetry projects for instance, in the Utilities sector, it's more likely setups will leverage Inmarsat's BGAN M2M service. In these situations more practical measures such as ensuring terminals are accurately pointed, reducing the likelihood of message packets being dropped, can help reduce overall costs.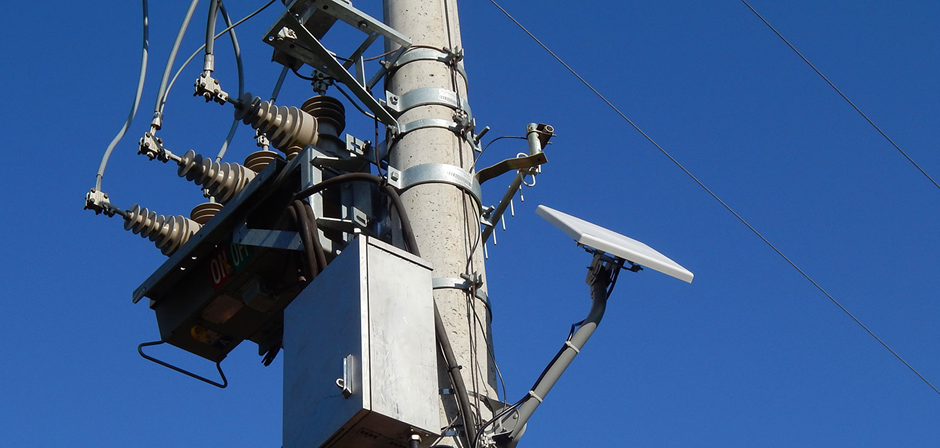 If you do have any specific queries related to airtime, please don't hesitate to get in touch. We've been doing this for over 20 years and though we have significant relationships with both Iridium and Inmarsat we're not tied to any one provider, just helping you find the best solution for your project and budget.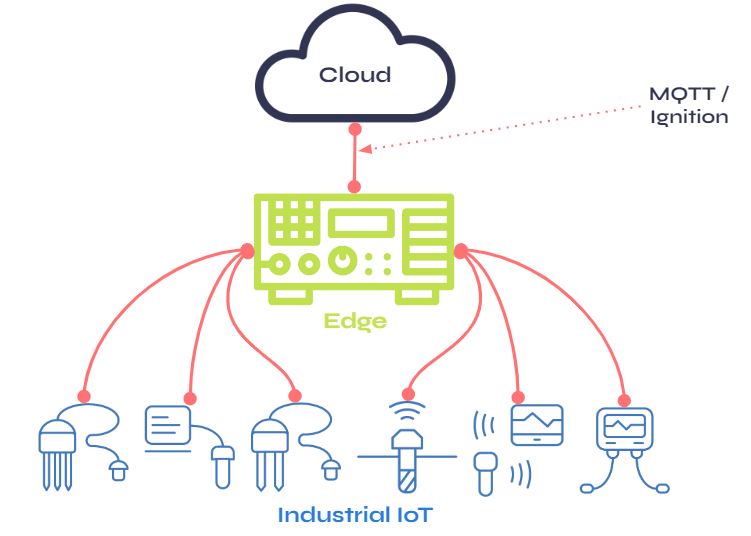 5. Edge computing
Edge computing is an emerging computing paradigm, which has arguably become a bit of a buzz term. In short, it allows companies to process data where the data is being generated – at the edge. This reduces overall data transmission, for example, to the cloud. Though data processing within the cloud has become popular in recent years, to achieve this, companies must first employ the relatively expensive transport mechanism of getting all data to the cloud. Instead, with edge computing, businesses can be more efficient with the volume of data sent, conducting some processing locally.
Again, not all devices are able to facilitate edge processing and typically companies with more established IoT deployments may have hundreds, if not thousands of units. So though it might not be economical to replace all units, in situations where terminals are reaching end of life or those organizing a new IoT deployment, choosing edge-computing-capable devices could be worthwhile. Edge-computing-capable devices can reduce overall connectivity costs and extend the life of other units within the network. So even a relatively small investment could prove beneficial.
As satellite technology advances with the likes of nanosats, it's likely satellite communications will continue to become more cost-effective and services more diverse. In the meantime there are many tactics companies can employ to optimize data mobility and thus reduce satellite IoT costs.
If you or your team would like any advice on the best network or service fit for an IoT application, or would like to review your satellite IoT airtime costs, simply fill in the form below and one of our team will get in touch.
Ready to unlimit your IoT application?
Having partnered with satellite network providers such as Iridium and Inmarsat for well over a decade, we have access to competitively priced tariffs, and can also be very flexible in terms of bundled data.

So if you are working on an IoT project and would like some no pressure, objective advice, simply fill in the form and one of our expert team will get back to you.