Small form factor that packs a punch
Utilizing the Short Burst Data (SBD) element of the Iridium Satellite Network, the RockBLOCK 9602 is one of the most versatile and popular items in our SBD series. From use cases involving meteorological sensing, through to preventing fires in remote locations, the RockBLOCK has a few tales to tell from developers and scientists, through to global corporations.
If you're looking for a smaller version of the RockBLOCK 9602 unit, then the RockBLOCK 9603 might suit you – designed primarily for product developers and system integrators where space inside an enclosure is at a premium.
How RockBLOCK Works
RockBLOCK takes its power from a standard 0.1″ pitch direct header connector, or alternatively via an FTDI to USB adaptor (to power/control from a USB port). If you're using the PCB assembly version with a direct header, your host needs to supply a minimum of 100mA @ 5V.
At the heart of RockBLOCK is an Iridium 9602 modem. The RockBLOCK hosts the 9602 and provides it with an antenna, and its power supply requirements. It exposes the modem's serial interface via a breakout connector over serial, or USB (via a USB/serial adaptor).
Iridium SBD Coverage
In Low Earth Orbit (LEO) the Iridium satellite constellation is able to deliver many benefits for IoT applications, not least reduced ping time. As these satellites are much closer to the Earth's surface, the latency – ping time, is typically less than one second.
Utilizing omni-directional antennas, data will be accepted by the closest satellite and then 'handed off' as appropriate to the next. Using a mesh of 66 satellites in total, the SBD service is ideal for mobile applications anywhere on the planet including both poles.
Iridium's truly global, low-latency SBD service is perfect for monitoring and updating status on everything from weather balloons to fleet telematics. Used for tracking and IoT applications alike, this service works anywhere on Earth without expensive roaming charges or the need for multiple service agreements.
Iridium Coverage Map – Real Time Tracking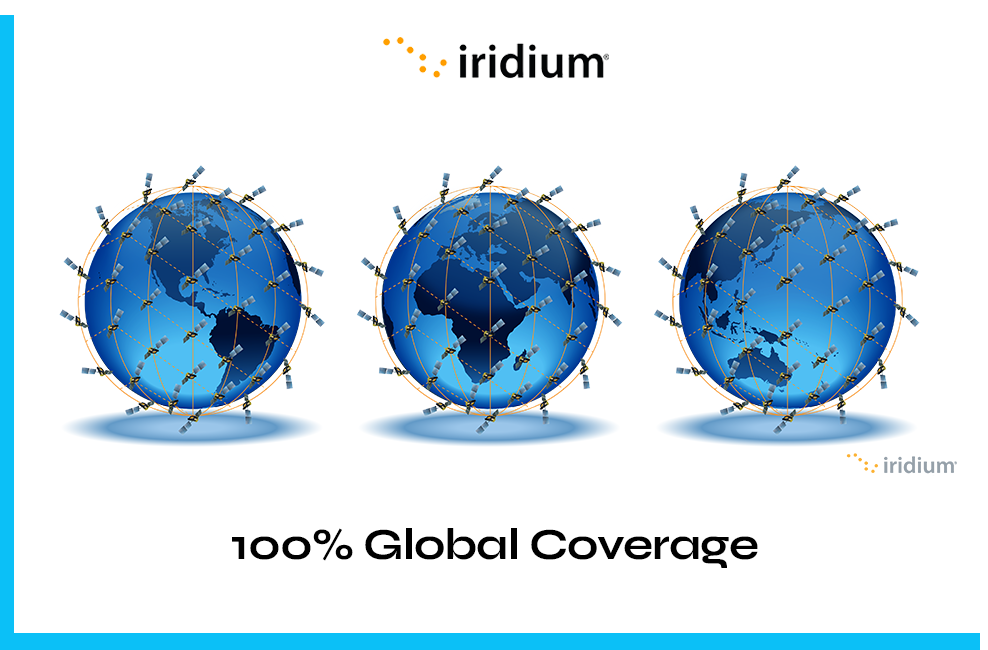 Questions about the RockBLOCK 9602?
Great, click the button below to start a dialogue with one of the team and see how the RockBLOCK 9602 fits with your application.
Useful Links
We're here to help
Complete the form, or call / email us to see if the RockBLOCK is a good choice for your data transmission requirements. With 20 years of experience, we can help you make the best choices for your IoT and M2M project needs.

We're not invested in selling you a specific product or connections, just the best solution for your needs.