Satellite Antenna Control Unit
The Toughsat TS2 removes the complexity of satellite connectivity so any operator can establish broadband Internet and phone from any location with a touch of a button. Features include as a backlit display for real-time status, and a highly intuitive web interface that may be accessed by any connected browser.
Onboard Router – Wi-Fi Hotspot
All TS2 controllers have integrated wireless routers to create a wired or wireless LAN. Smartphone and tables can make and receive texts and with a 100-foot connectivity radius, wiring to equipment is optional. High security includes SPI firewall, MAC address filtering, WPA, and WPA2 security with 128bit encryption. Operation is transparent. Once the 'Deploy' button on the TS2 is pressed, the Wi-Fi hotspot will self-enable. No other operation is needed, except pressing the 'Stow' button when you're ready to move.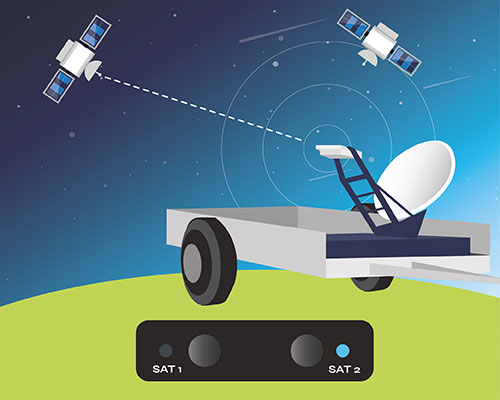 Dual-Satellite
Be it a line-of-site obstacle from a building or tree, congestion, a network error, or even the satellite going offline, Ground Control's Dual Matrix service offers connectivity with a second orbiting satellite at the touch of a button.
This fully redundant, dual-infrastructure solution is ideal for all industries that must maintain the highest of communications standards. Use of Dual Matrix requires the TS2 controller with any Toughsat mobile satellite system. Simply press 'Sat 1' or the 'Sat 2' button to switch between satellites.
The Toughsat dish will automatically search and connect in about one minute with the second satellite without any other user interaction. Existing Toughsat customers may easily upgrade to the TS2 Dual Matrix controller. Please call for special upgrade pricing.
One-Button 'Deploy' and one-button 'Stow' commands. Requires little or no training to operate.
Dual Matrix Sat 1 and Sat 2 buttons enable powerful redundant technologies for maintain100% uptime.
Backlit display on 1RU ACU panel for real-time system status.
A 1RU ACU 19″w x 12″d x 1.75″h x with integrated full feature Wi-Fi router and 4-port LAN. (1epth includes wires).
Integrated full-feature 4-port router to network up to 256 connected devices.
Wireless 802.11 'G' access point rated at 54Mbps, with 4-port full-duplex 10/100 Ethernet switch.
Automatically establishes a 100-foot wireless access point and wiring to computers is optional.
Integrated high capacity microSD card for user manuals and other documents.
Integrated DVB-S2 tuner reduces acquisition time and provides for satellite modem independence.
Designed for communication with all iDirect iNFINITI, Evolution, and Tachyon routers.
Wireless Security TKIP (WPA) and AES (WPA2) security with 128-bit encryption.
SPI Firewall, VPN passthrough, MAC address filtering, NAT, DMZ, port forwarding, port triggers.
DHCP Server, DHCP Client, QOS, Tos/DiffSerf, UPnP, MAC Address clone, RIP v1, RIP v2.
No internal fan – ACU operates silent. (The iDirect Evolution X5 router operates silent as well).
Multiple auto-stow routines, loss of signal, vehicle movement, power loss (with UPS option). more
Custom TS2 panel and web interface branding available for qualified resellers.
Compatible with all Toughsat mobile systems.
Free lifetime firmware upgrades with one-button simplicity.
ACU automatically checks for firmware updates when connected to the internet.
System provides accurate technical diagnostics without dispatching a technician to remote site.
Generates detailed running history log files that are kept on SD card and used for diagnostics.
Plan:
3 GB
3 GB MAX
12 GB
12 GB MAX
Price Per Month (USD):
$399.00
$599.00
$849.00
$1,299.00
Inclusive Data:
3 GB
3 GB
12 GB
12 GB
Overage Fee:
$0.19 per MB
$0.19 per MB
$0.14 per MB
$0.14 per MB
TS2 Web Accessible Interface Screens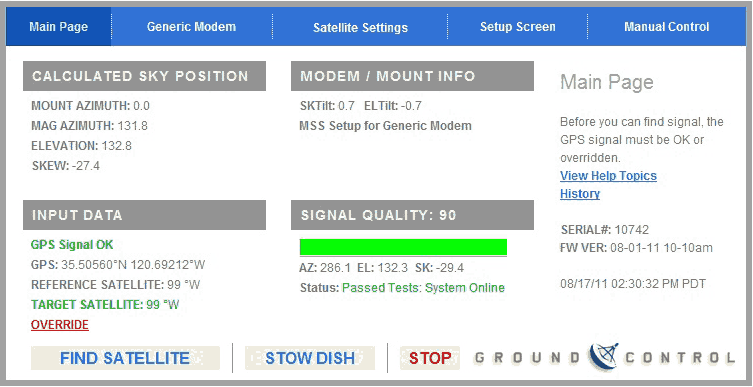 Main Interface Screen
ACU may be accessed by any connected computer/smartphone with browser. No software to install. One-button upgrading, with optional auto-update.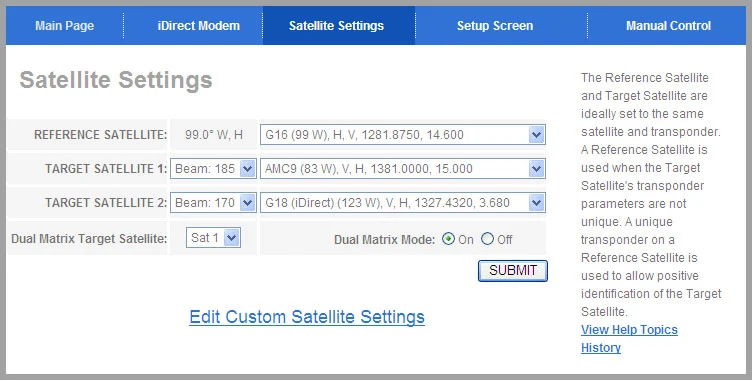 Reference and Dual Matrix Screen
Detailed intuitive screens allow for preference settings and powerful overrides of many system parameters.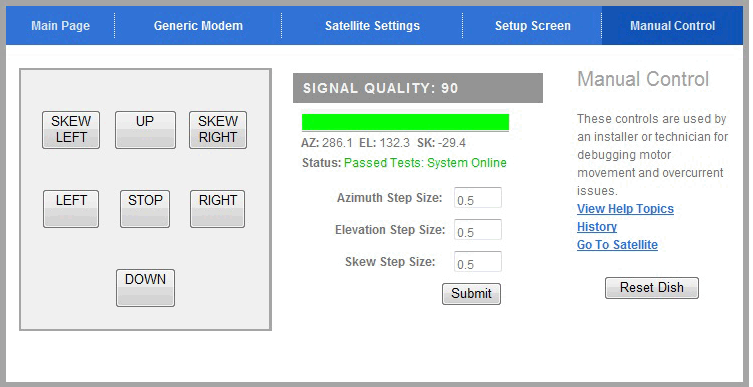 Manual Control Screen
Controls to locate any visible satellite using satellite longitude only. Override GPS with any Lat/Long.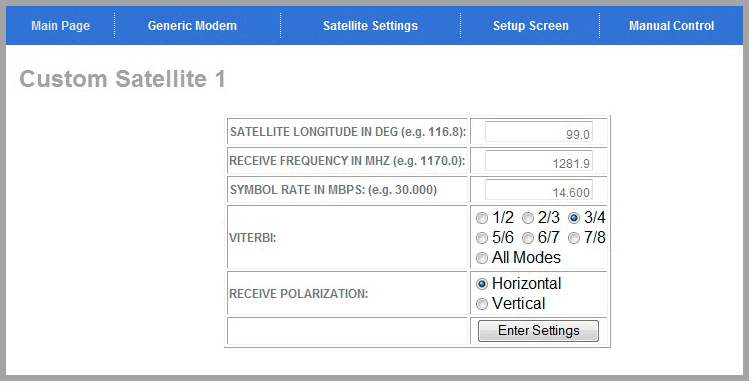 Custom Satellite Configuration Screens
System Status – dish location, GPS coordinates, signal strength and connectivity state. Full control over integrated router via interface screens.
Want to know more?
We've delivered reliable satellite connectivity for thousands of organizations since 2002 including many emergency service personnel that rely on our connection when all others fail. While we designed and manufacture the Toughsat series at our plant in California, we work with partners across the world to ensure our customers get the best possible service.

Call or email us, or complete the form to start a conversation about your mobile VSAT needs.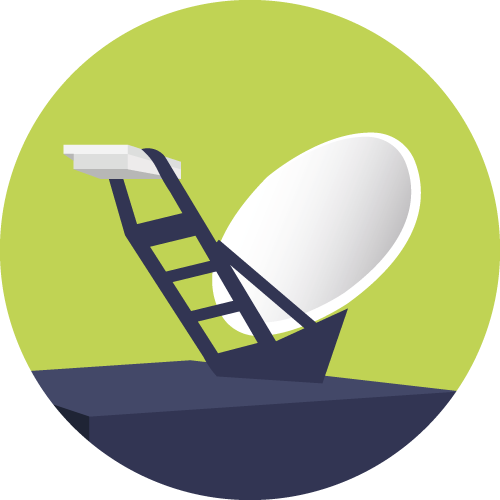 [contact-form-7 404 "Not Found"]