Satellite services for disaster recovery and relief
Natural disasters are increasing in volume and intensity – indeed there has been a tenfold increase in the number of natural disasters since the 1960s (source: Institute for Economics & Peace). Floods and storms make up the majority of these incidents, downing power lines, cutting off communities, destroying property, and endangering lives.
Disaster recovery as a term doesn't begin and end with natural disasters: it covers ransomware attacks where hackers take down communication networks, crippling emergency services, critical infrastructure, and commercial operations alike.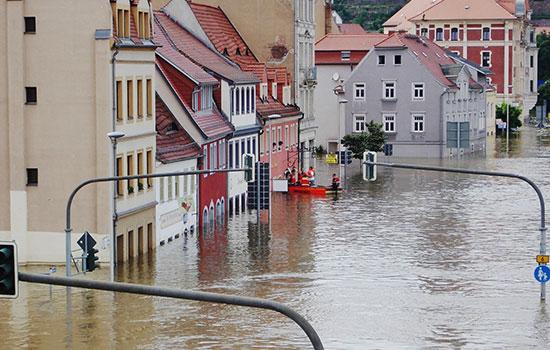 "Although natural disasters have a devastating effect on countries and their populations, satellite communications can help predict, monitor and assist in providing relief to those affected." – Ilaria Bencivenga, Access Partnership
Governments and businesses alike need robust disaster recovery plans should the worst happen, underpinned by procedures for command, control and communications. Ground Control supports these plans by providing reliable, secure satellite communications, which operate independently of any public infrastructure.
From low cost, easy to operate satellite phones for connecting first responders, to mobile VSAT dishes that can be fixed to cars, trucks, trailers and RVs, to auto-acquire satellite internet terminals that operate when a vehicle or vessel is moving: Ground Control has a huge range and the expertise behind it to help you make the right decisions. We even work with a specialty vehicle company to equip mobile command centers for a variety of organizations.
When it's a race against time, we've got you covered
One thing is certain: disasters will happen. Being prepared with processes and equipment that allow you to assume command and control of a situation quickly could limit the damage and even save lives. Ground Control has special rates for first responders whose need for this sort of equipment will hopefully be irregular – do get in touch to discuss.
Portable Satellite Internet
Proud to support First Responders
With over 20 years' experience facilitating preparedness and response for natural disasters and humanitarian crises, we understand every second counts. Which is why we're constantly adapting our Public Safety offer and systems to best support teams on the ground.

Whatever your communication or connectivity needs, we can help. So get in touch today.