The Role of Satellites in Drone Operation
The applications for drone usage continue to grow: medicine delivery, crop spraying, seed drops, surveillance, meteorology, goods transportation – the list goes on. In each case, it's critical that the drone or UAV completes its task – lives may even depend upon it.
As many of these tasks take drones into areas with limited or no cellular coverage, satellite connectivity is essential to ensure that, when the drone is Beyond Visual Line of Sight (BVLOS), the drone can still receive commands from the operator.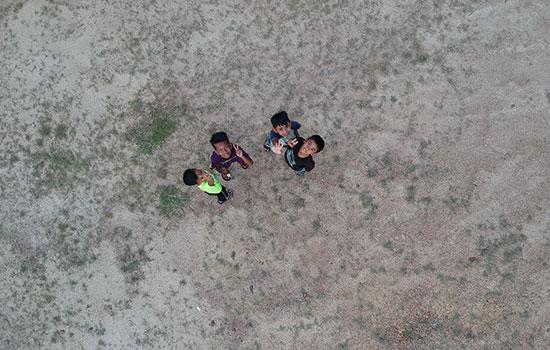 We're a global player in satellite connectivity, and as such, we offer very competitive rates for Iridium airtime. Our RockBLOCK comes with robust and well documented APIs which makes it easy to integrate with your current systems.
Ground Control supports UAV and Drone operators with critical Beyond Visual Line of Sight (BVLOS) communications to allow constant connectivity with minimal latency with your airborne drones. We use Iridium Short Burst Data (SBD) to allow small strings of data to be sent from a base of operations to the field, providing flight programs, course alterations and other instructions in real time.
For operations that require lower latency and more data flow, we also offer Iridium Certus Broadband; this delivers the highest L-band data throughput available today. Please get in touch if this is your requirement.
Satellite-powered drone connectivity
These products will enable you to pilot your drone far out of the range of cellular networks, while maintaining control, and ensuring that your drone goes only where it's intended to go. The RockBLOCK range is famous for its ease of implementation and robust APIs, and is being used in many commercial, private and educational projects today. Get in touch if you'd like to talk through your requirements – we're here to help.
IoT and M2M Connectivity
Would you like to know more?
If you have a remote asset with a connectivity challenge, Ground Control can help. We've specialised in connecting people and machines in hard-to-reach places since 2002.

Please call or email us, or complete the form, to tell us a bit about your project, and we'll provide you with expert, impartial advice.