Monitor and Track your Lone Workers
Lone workers are defined by the Canadian Center for Occupational Health and Safety as people who work alone where assistance would not readily be available – e.g. truck drivers – and / or people who can't be seen or heard by anyone else (field engineers, workers in remote treatment plants etc.).
Field workforces need to remain connected with their base of operations for their safety, to complete tasks and submit reports, and for their well-being, too. If, as part of their role, these lone workers sometimes operate outside the reach of cellular connectivity, this needs to form part of your risk assessment, and a solution found that enables communication.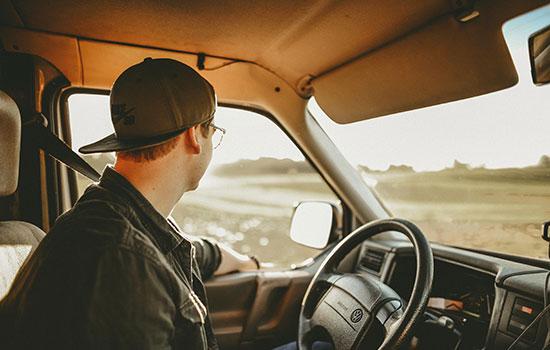 "Monitoring or tracking lone workers is different than supervising them from a management perspective. It involves keeping tabs on their location, progress and safety while they are isolated." – American Society of Safety Professionals
Satellite connectivity is the obvious solution for field workforces venturing out of cellular range; from simple tracking devices that update you as to your workers' locations, through to high-throughput devices that allow live video streaming.
You have a choice of satellite orbits: geostationary satellites deliver a very stable connection as long as you're stationary yourself, or low earth orbit (LEO) satellites. LEO satellites have lower latency and pole to pole coverage, ideal for mobile workforces.
Ground Control is here to help you make sense of the options available to you, and help you ensure that you're using the most cost effective service for your needs. Our Cloudloop platform lets you activate devices remotely and move airtime around so you gain maximum benefit from your subscription.
Security devices for lone workers
The RockSTAR is a handheld, two-way messenger device that leverages the Iridium satellite constellation to provide both tracking and basic communication such as texts, social media posts, and short emails. We also offer a range of satellite phones from leading manufacturers. For more advanced two way communication, with the ability to send and receive larger amounts of data, we'd recommend a BGAN device – global WiFi hotspots leveraging the Inmarsat satellite network.
Would you like to know more?
If you have a remote workforce with a connectivity challenge, Ground Control can help. We've specialized in connecting people and machines in hard-to-reach places since 2002.

Please call or email us, or complete the form, to tell us a bit about your requirements, and we'll provide you with expert, impartial advice.