When Timely Intelligence is Critical...
Facilitating Industrial Control Systems (ICS) is a key part of Ground Control's mission. The sectors we work with – Energy, Water, Transport, Manufacturing and Pharmaceuticals – seek to ensure secure and reliable transmission of data from field RTUs to distributed control or SCADA systems.
Businesses have a choice of cellular or satellite connectivity as their primary means of communication, with one or the other providing a failsafe. Cellular is low cost but less reliable and secure than satellite, and, as the Colonial pipeline ransomware incident proved in 2021, security in the Industrial and Power sectors is frequently mission critical.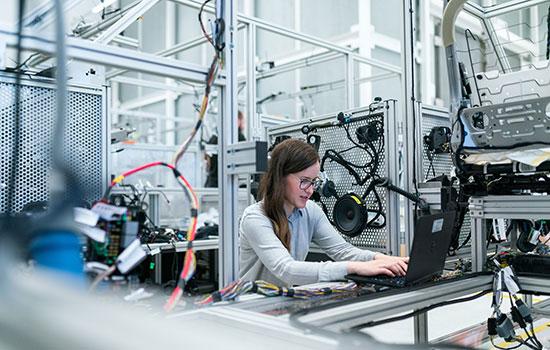 "[In the Industrial and Power sectors], more than half (53%) said they are unable to fully monitor connected systems entering their controlled environment, and 61% have limited visibility into changes in security vendors within their supply chain." – Tim Erlin, Tripwire
What you choose to retrieve your data from remote locations is likely to depend on several parameters: how frequently do you need the data to be sent? How much data do you need to send? How will you power the device? And do you need to move the device often?
Ground Control can help you narrow the field of choices down; moreover, we're specialists in helping lower the cost of satellite connectivity, both through device optimization and our Cloudloop platform, so this is likely to be lower than you're projecting.
You may further add a security element to this. Most satellites send your data to a ground station, and that data is backhauled to your base of operations – this can be an interconnect or a VPN, depending on your needs. However, if you want to remove all reliance on public infrastructure, a private satellite network might be the answer.
Recommendations for SCADA connectivity
The SCADASat powered by TSAT provides companies their own private satellite network, so your system will be independent of any public infrastructure, and completely secure. Ground Control can also offer shared frequency bandwidth with our VSAT satellite solution, or, for a more weather robust, less power-hungry, and flexible solution, we'd suggest our BGAN M2M technology, or the RockREMOTE powered by LTE / Iridium Certus.
Would you like to know more?
If you have a remote asset with a connectivity challenge, Ground Control can help. We've specialised in connecting people and machines in hard-to-reach places since 2002.

Please call or email us, or complete the form, to tell us a bit about your project, and we'll provide you with expert, impartial advice.