When no one else is around, we've got you covered
With lone workers estimated at 53 million across the UK, Europe and USA, determining a tracking and communication plan will reduce the chance of accidents (source: LoneAlert), ensure swift response times in the case of an emergency, give your team members the peace of mind they're being supported, and encourage the use of two-way alerts and notifications.
However, lone workers in remote areas may be well out of reach of cellular network access, leaving them exposed in terms of their safety, their ability to efficiently report back to their base of operations, and the base's ability to coordinate and communicate effectively with their workers. That's where Ground Control can help.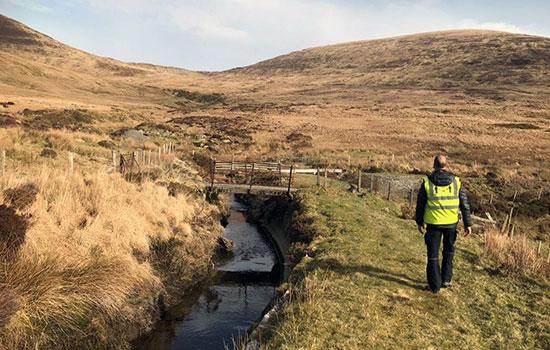 When you have workers in remote, hostile environments, you can't compromise on your team's safety. Ground Control enables you to track, communicate with, and coordinate your lone workers when they're outside of cellular connectivity.
Ground Control offers a variety of solutions to enable two-way communications with your lone workers. Our mobile satellite internet equipment and services can be added to trucks, trailers, vehicles and RVs, giving you a mobile office with high-speed internet and phone, with the bandwidth for live video broadcasting.
For accurate, virtually real-time tracking, our range of satellite phones and two-way messenger devices give you a wealth of choice – and our expert team are on-hand to help you navigate this, and find the best solution for your business and budget.
Lone Worker Safety Devices
Enabling your lone workers with devices that keep them safe and connected with both the office and their loved ones is critical. The Toughsat XP is the most high powered of these devices, enabling video streaming; it can be fixed to vehicles or buildings, or simply placed on the ground. At the other end of the scale, the RockSTAR delivers global tracking and short, two-way messages such as emails, texts and social media updates. Please get in touch if you need any help identifying the best services for your needs.
SEE ALL HANDHELD DEVICES
Would you like to know more?
If you have a remote field workforce with a connectivity challenge, Ground Control can help. We've specialized in connecting people and machines in hard-to-reach places since 2002.

Please call or email us, or complete the form, to tell us a bit about your requirements, and we'll provide you with expert, impartial advice.