Reliable Data Transfer for Renewable Energy Providers
Renewable energy sources tend to be in remote or difficult to access locations. Through our innovative approach to solving data communication challenges, we have developed end-to-end solutions that help our customers in the renewable energy industry retrieve their data from the field.
We offer flexible airtime plans that are designed specifically for the data measurement requirements of our renewable energy customers. The airtime plans include a device and data management platform that supports all communication options – Satellite and Cellular – and an easy to integrate API.
At Ground Control, we work with our partners to ensure the have the data communication they need for the multiple stages of their renewable energy project.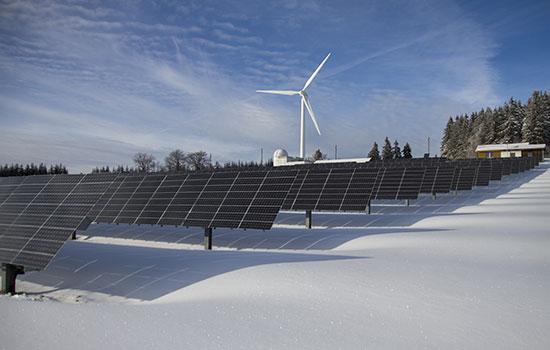 "IoT can help the energy sector to transform from a centralized to a distributed, smart, and integrated energy system. This is a key requirement in deploying local, distributed RESs, such as wind and solar energy." – Motlagh et al, 2020.
The amount of energy a wind or solar farm is going to produce is the single biggest driver of renewable economics. Accurate assessment is a critical factor in developing successful projects and has a direct impact on which projects are financed and constructed and which are not.
Because measurements of a variety of meteorological parameters are typically taken over the course of several years, providing a stable communication link that enables critical data from remote sensors to be sent for analysis is essential for any renewable energy company. This data is needed to both secure project financing and make other vital decisions throughout the life of the project.
Ground Control has worked extensively in the utilities market and has successfully partnered with many companies across the globe to retrieve this metering and monitoring data and help our partners achieve their goals.
Devices, Airtime and Services for Renewables
Ground Control is very well placed to support Renewables connectivity, as our mission is to make sure your data reaches its destination by the most reliable and cost-effective means possible. Whether you're using cellular or satellite connectivity, we'll guide you to the best product, airtime and services for your needs. Our Cloudloop platform helps you manage costs and activations, giving you complete control.
MORE ON CLOUDLOOP
Would you like to know more?
If you have a remote asset with a connectivity challenge, Ground Control can help. We've specialized in connecting people and machines in hard-to-reach places since 2002.

Please call or email us, or complete the form, to tell us a bit about your project, and we'll provide you with expert, impartial advice.