Helping to Protect Endangered Species
Helping prevent endangered species from poachers is an application of Ground Control's satellite tracking services which makes us particularly proud. Both camera traps and wildlife tracking collars need to be able to transmit the data they receive quickly, reliably and securely to park rangers, so that poaching efforts can be prevented and animals protected.
The data from GPS tracking collars also helps researchers and managers to measure the extent to which animals range, their daily movements, diet, and other behavioural data. They can even measure the animals' health, fertility, and temperature.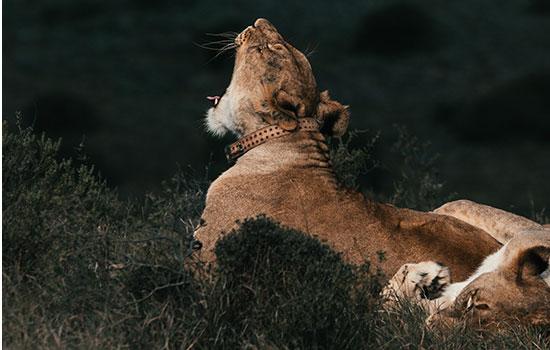 "In the world of conservation you often find yourself in situations where you need to work with what you've got. Many times, that's not much! We are very happy to achieve these results in such a short time and to see them produce results better than we could have hoped for." – HackThePoacher.com, using the RockBLOCK
Getting this data back to base isn't always easy, as cellular connectivity in remote areas is unreliable, so many park authorities and OEMs work with Ground Control to send the vital data they capture back via satellite.
With virtually real-time updates, pole-to-pole coverage, and 99.9% uptime, Ground Control's robust, lightweight devices and satellite connectivity are an ideal solution for monitoring the welfare of endangered species.
There are further applications for satellite communication in wildlife monitoring situations; that of protecting park rangers, too, who risk their lives to protect animals. With satellite phones they can ensure close communication with their base of operations, coordinate themselves, and stay ahead of the poachers.
Satellite devices for animal tracking
The Iridium satellite network is ideal for tracking applications, as it offers pole to pole coverage, and because its satellites effectively create a 'net' above the earth, it doesn't matter where your animal roams, they'll be covered. These devices will all work well, but please do get in touch with the Ground Control team to discuss your requirements – we're here to help.
Iridium SBD Pricing
Would you like to know more?
If you have a remote asset with a connectivity challenge, Ground Control can help. We've specialized in connecting people and machines in hard-to-reach places since 2002.

Please call or email us, or complete the form, to tell us a bit about your project, and we'll provide you with expert, impartial advice.