Configure. Connect. Control.
The Cloudloop platform puts you in control of your devices and data. Integrate directly into your ecosystem or consume the data via a customer-friendly, data rich UI. Or do both – you choose.
Tightly integrated with satellite networks and continuously improved by our engineers, we're able to deliver real time insight and bring the latest features to market first.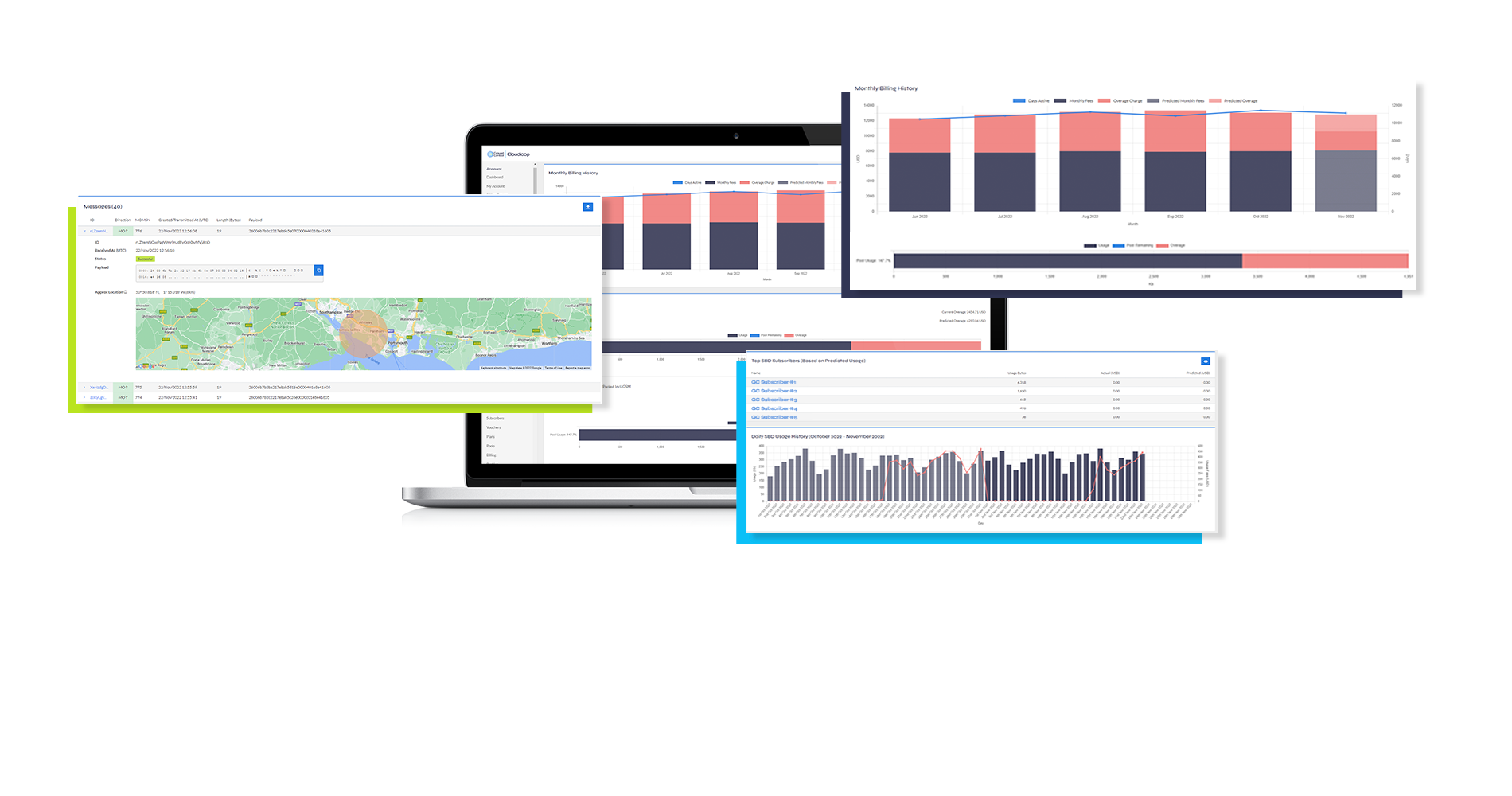 Configure your data delivery
Configure your VPNs, firewalls, layer two connectivity for secure data delivery
Select from multiple delivery formats including MQTT, webhooks; decoded or raw
Set up your data end points
Configure storage and backups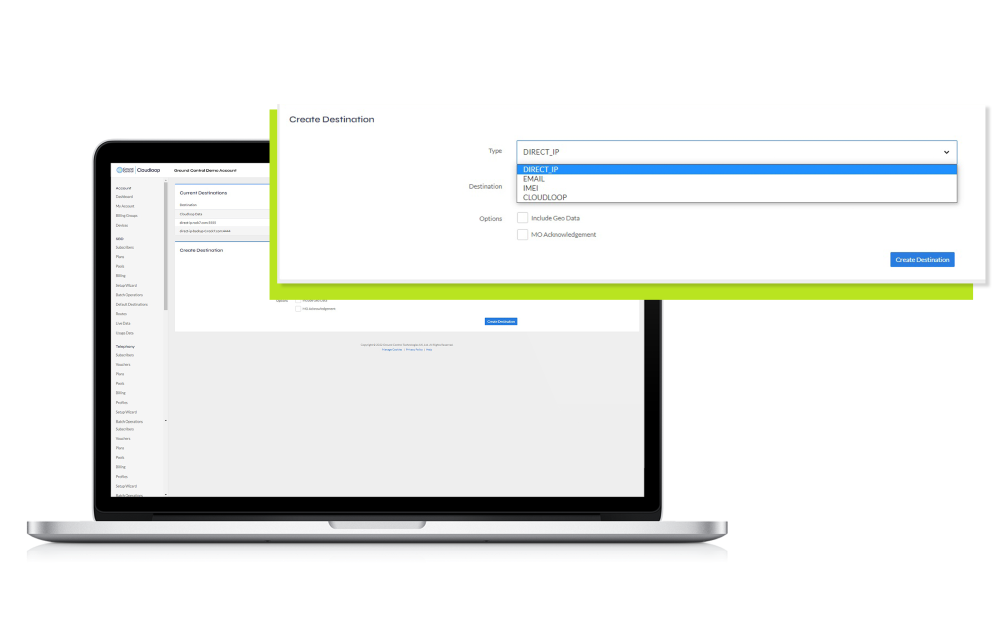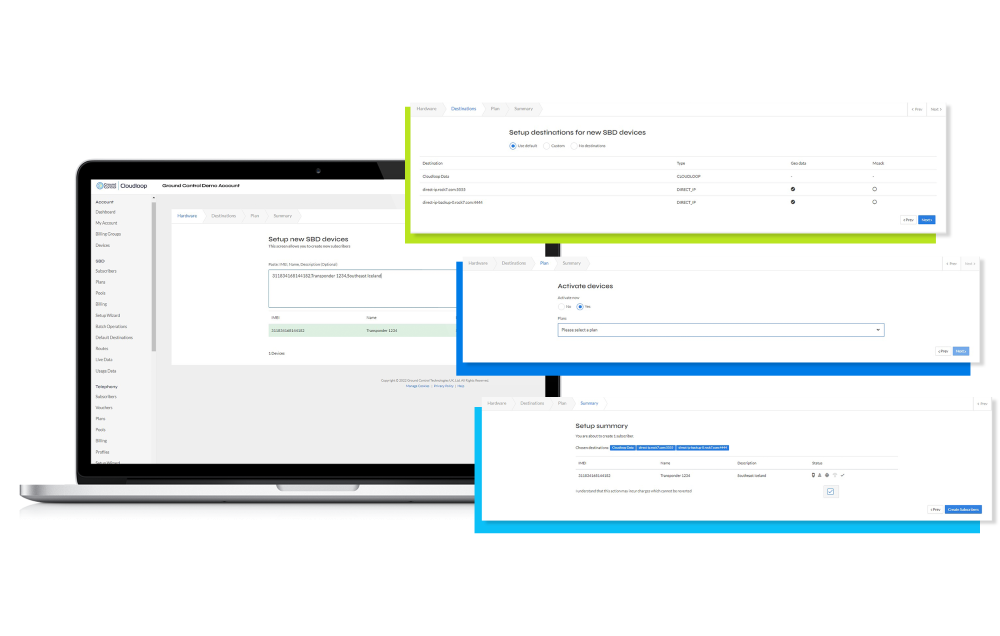 Activate your devices and manage subscriptions
Activate, deactivate and suspend devices with one click
View and control device data usage across multiple networks
Set usage alerts and cost control measures
Minimise the risk of bill shock by scheduling usage alerts and real-time reports
Create a single view of your deployment with rich data dashboard
Manage session frequency to manage costs
Supports pre-paid vouchers ensuring your cost are completely predictable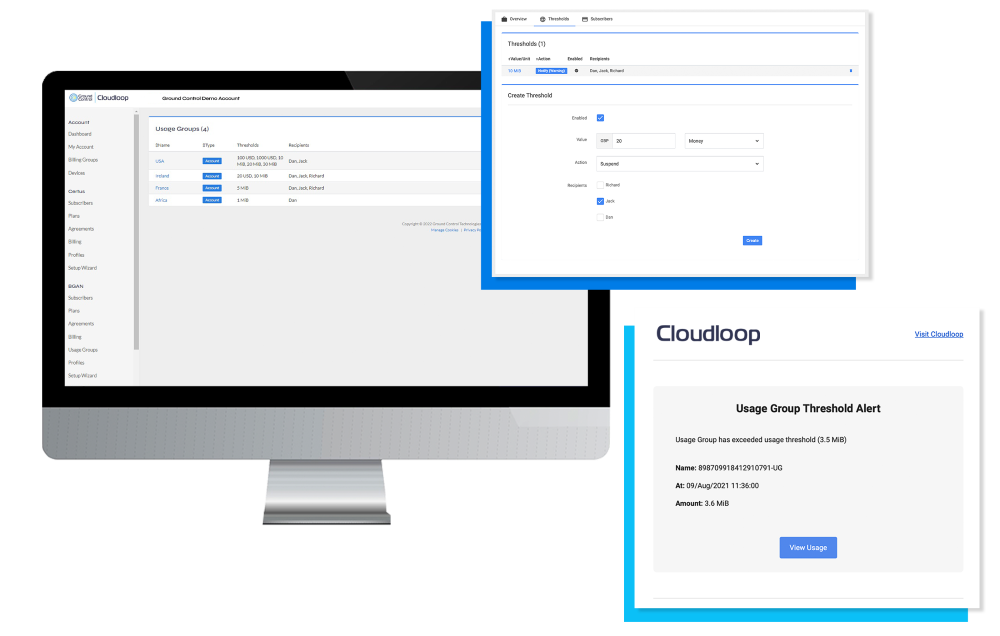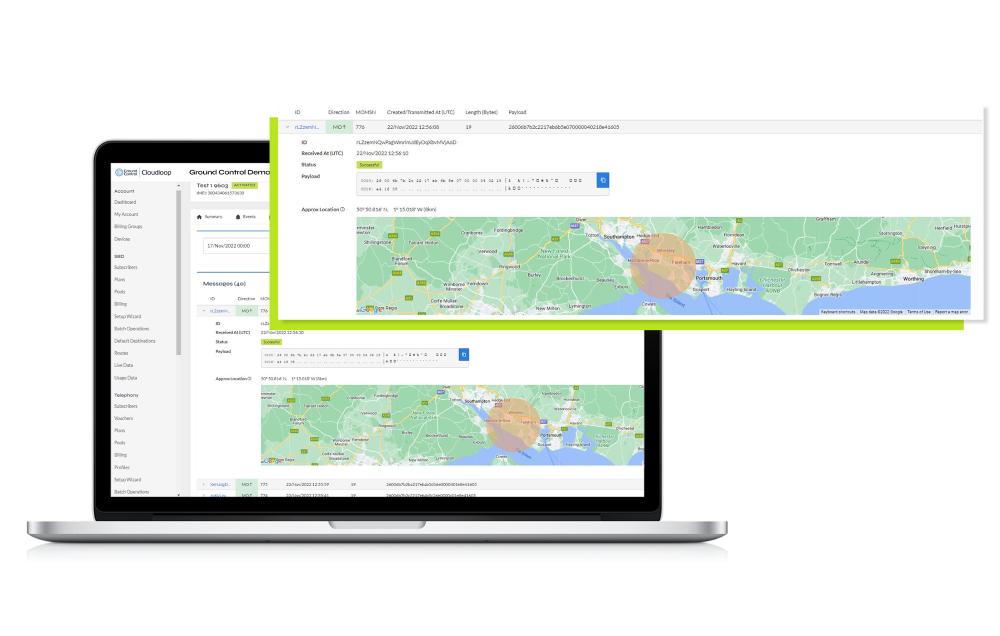 Track and monitor your devices
See where your devices are in real-time, and where they've been
Communicate with your devices with two-way messaging
Access real-time session data
For mobile assets, view event data (e.g. take-off, landing, direction of travel, speed)
Integrate Cloudloop into your own system
Well documented REST API delivers seamless integration with existing workflows
Everything you can do in Cloudloop, you can do programmatically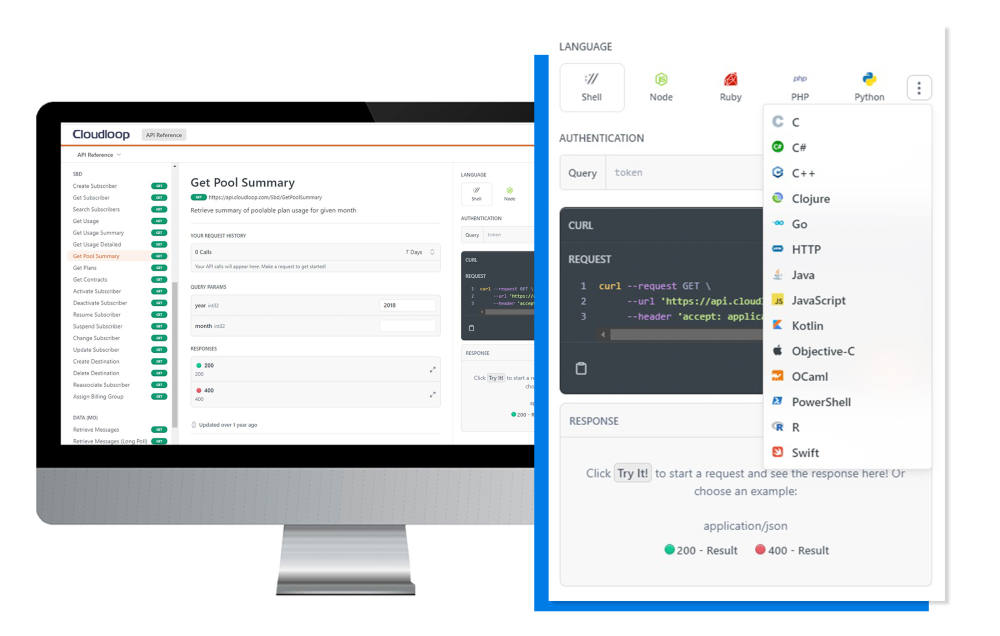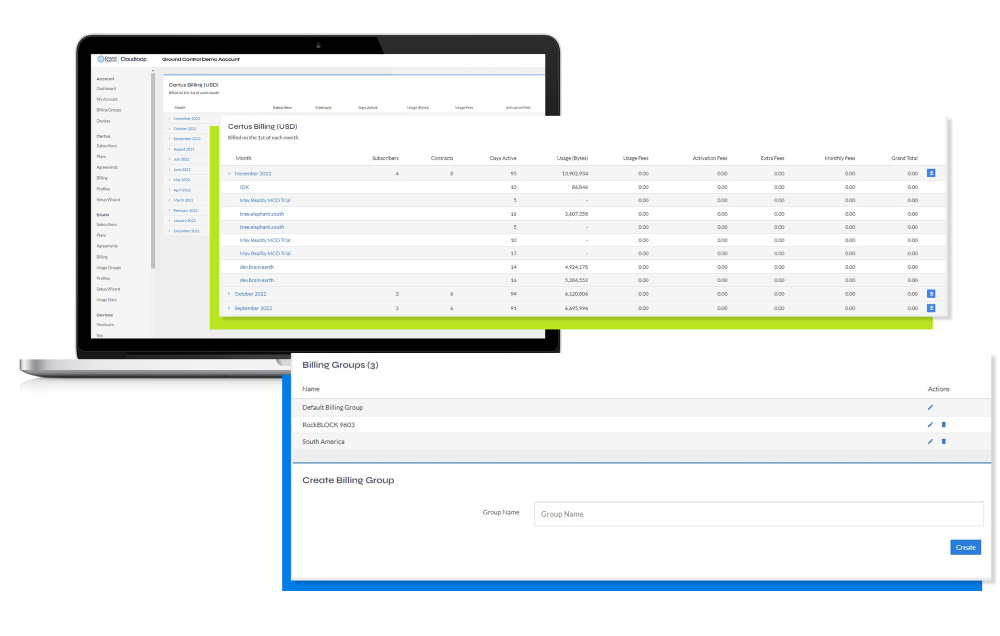 Flexible, simplified billing
One bill for all of your subscriptions
Transparent and accurate billing
Set up data pooling to limit overage fees
Billing grouping allows you to view user-defined groups of devices' usage and invoicing
One-click online bill payments
Where Cloudloop sits within the data system
Cloudloop is a critical element of Ground Control's overall contribution to secure and reliable data transfer. It encompasses data delivery configuration, provisioning, security, payments, billing and analytics. There's even a Cloudloop Tracking platform so that you can monitor your mobile assets. Customers can use as much or as little of the Cloudloop interface as they choose, as every function available within Cloudloop can be executed programmatically using our REST APIs.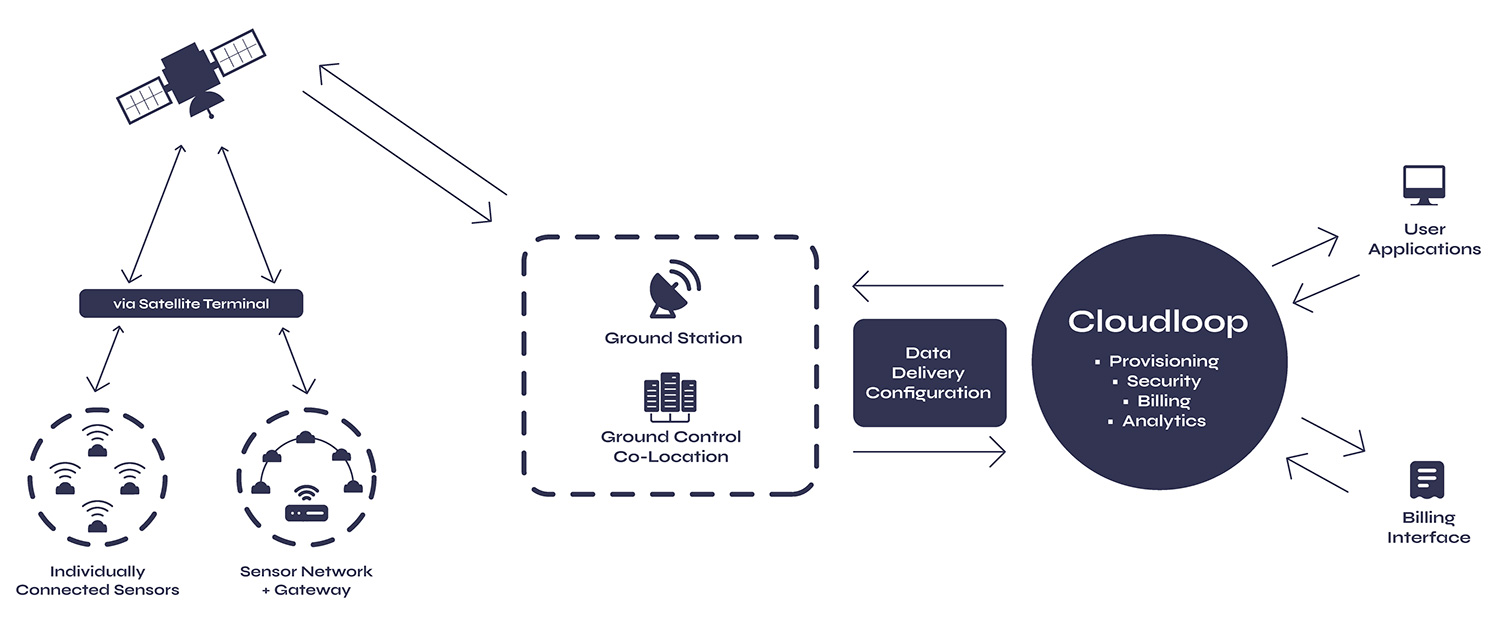 See the platform in action
Self-serve with our developer docs or for a better look at the UI, watch our brief video.
Prefer to discuss your options or have more technical questions? Send us a message, and one of our developers will be in touch.
VIEW DEVELOPER DOCS
Frequently asked questions about Cloudloop
WHICH DEVICES ARE SUPPORTED ON CLOUDLOOP?
• Iridium satellite phones such as the Iridium Extreme 9575
• Iridium SBD devices
• Iridium GO!
• RUDICS and Iridium dial-up data services
• Inmarsat BGAN
• Inmarsat BGAN M2M
Does your project require a device not currently listed? Get in touch. Our engineers are constantly working to improve Cloudloop, so it might be that the device is already on our roadmap or can be added.
WHICH AIRTIME CAN I MANAGE WITH CLOUDLOOP?
• Iridium SBD
• Iridium RUDICS
• Iridium Telephony
• Iridium Certus 100
• Iridium Certus 200
• Iridium Certus 700
• Inmarsat BGAN
• Inmarsat BGAN M2M
• Telit cellular
Does your business need a way to better manage an airtime not currently listed? Get in touch. Our engineers are constantly working to improve Cloudloop, so it might already be on our roadmap.
WHAT ACTIONS ARE SUPPORTED VIA INTEGRATION?
Using our fully featured API, you can take full control of your Iridium SBD, Certus, Satellite Phone and Inmarsat BGAN contracts and billing and integrate them with your own platform. Making it easy for you to activate, suspend, deactivate and review billing information programmatically via your own system.
In fact, Ground Control are the only Iridium Service Provider who will deliver your SBD data directly to and from your own Amazon SQS queues. We provide a CloudFormation stack which creates your queues and takes care of cross account permissions.
"At long last I can see reliable itemised usage costs for all our Iridium devices!"
John Bilger, CEO
Already active on Cloudloop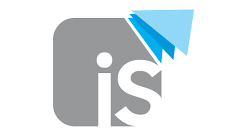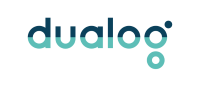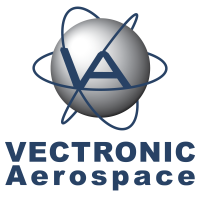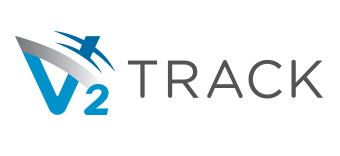 Want to know more about Cloudloop?
If you'd like a demo of Cloudloop, technical specifications, or just more information, please call or email us, or complete the form.

We believe Cloudloop to be the most sophisticated and user-friendly device, subscription and data management platform the satellite industry has to offer. And we'd love to prove that to you.