Global coverage from Iridium's satellite network
Our flagship RockBLOCK 9602 product utilises the Short Burst Data (SBD) element of the Iridium Satellite Network and is by far the most popular device in our SBD range. This small, robust device is used by hobbyists and scientists alike and is versatile in its uses – from meteorological sensing, through to preventing fires in remote locations

If space is at a premium in your unit, you may want to consider the RockBLOCK 9603 instead. This device has been designed especially for product developers and system integrators used to using smaller equipment for small enclosures.
How RockBLOCK Works
RockBLOCK takes its power from a standard 0.1″ pitch direct header connector, or alternatively via an FTDI to USB adaptor (to power/control from a USB port). If you're using the PCB assembly version with a direct header, your host needs to supply a minimum of 100mA @ 5V.

At the heart of RockBLOCK is an Iridium 9602 satellite modem. The RockBLOCK hosts the 9602 and provides it with an antenna, and its power supply requirements. It exposes the modem's serial interface via a breakout connector over serial, or USB (via a USB/serial adaptor).
Key Features
Tech Specification
RUNNING COSTS
AIRTIME*
Register Your RockBLOCK
Small form factor, low power, for easy integration into IoT solutions
Plug and play satellite communication using the Iridium satellite network
Full 2-way communication system
Optional SMA connector, for external antenna
Truly Global operation, pole to pole
Data Send: 340 bytes per message
Data Receive: 270 bytes per message
Available as a PCB or encapsulated product (see RockBLOCK Plus)
Integrated antenna and power conditioning
UART and Serial interfaces; follows AT commands for easy integration
Data arrives via e-mail or directly to your web-service
Manage and monitor your device and delivery network with our cloud-based platform, Cloudloop
Powered By: Direct Header Connector, or optional FTDI USB adaptor
Transmits Using: Iridium
Size: RockBLOCK Mk2 Naked: 76.0 x 51.5 x 19.0mm
Ideal For: RockBLOCK Mk2 Naked: Integration into existing devices
Operating Temperature: -30C to +85C
Storage Temperature: -40C to +85C
Built in Antenna: 1621 Mhz tuned patch antenna (& optional 'SMA' version for external antenna)
Weight: RockBLOCK Mk2 Naked: 67 grams
Waterproofing: RockBLOCK Mk2 Naked is *not* waterproof. If you need a waterproof unit, look at the RockBLOCK Plus
Voltage Required: 5V DC
Sleep Mode: Needs a minimum of 100mA for operation, but easily put to 'sleep' to save power
Line rental is paid in blocks of 1 month, and allows the RockBLOCK to exchange information with the Iridium satellite network. You only pay for months in which you wish to use the RockBLOCK. No annual contract is required. Line rental costs £13.00 per month and includes access to The RockBLOCK management system for managing your devices.
Credits are used each time you transmit. 1 credit is used per tracking position or per 50 characters of message sent or received. 1 credit is also used if you check your mailbox and there are no messages waiting (A mailbox check). Credits do not expire unless you do not use your account at all for 12 months. Credits are shared/pooled between all of the devices on your account.
Bundle:
per Credit:
Bundle Price:
Line Rental (per month):
50 Credits
£0.16
£8.00
£13.00
100 Credits
£0.145
£14.50
£13.00
200 Credits
£0.125
£25.00
£13.00
500 Credits
£0.11
£55.00
£13.00
1,000 Credits
£0.099
£99.00
£13.00
2,000 Credits
£0.088
£176.00
£13.00
5,000 Credits
£0.077
£385.00
£13.00
The RockBLOCK management system allows users to amend their account details, manage RockBLOCKs, top-up accounts, review invoice details, and set-up communication between HQ, individual devices and device groups.
Upon receiving your RockBLOCK(s), first time users will need to log on to our registration page: https://rockblock.rock7.com/Operations.

Having trouble registering?
If you are not registering new units, there's a very high chance they have been already registered somewhere else. Contact support@groundcontrol.com, mentioning your RockBLOCK serial numbers and IMEIs so that we can look into the issue.
*For full details of our Short Burst Data airtime plans, please visit our SBD pricing page.
Reach beyond cellular networks
Is your project hindered by unreliable cellular coverage? Say goodbye to limitations with the RockBLOCK 9602. Harness the power of plug-and-play satellite connectivity to connect assets anywhere and everywhere. Discover how the RockBLOCK 9602 could seamlessly integrate into your setup today.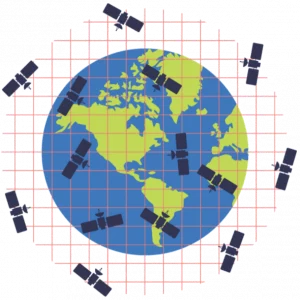 Useful Links
Some ways the RockBLOCK 9602 can be used
Would you like to know more?
Complete the form, or call / email us to see if the RockBLOCK is a good choice for your tracking and two-way communication requirements. With 20 years of experience, we can help you make the best choices for your connectivity needs.

We're not invested in selling you a specific product or connections, just the best solution for your needs.