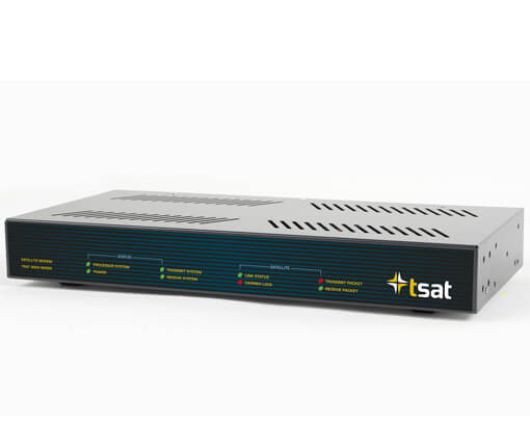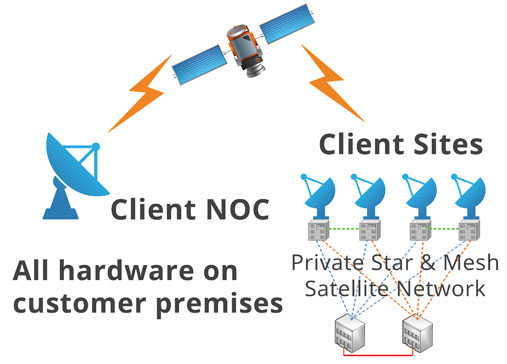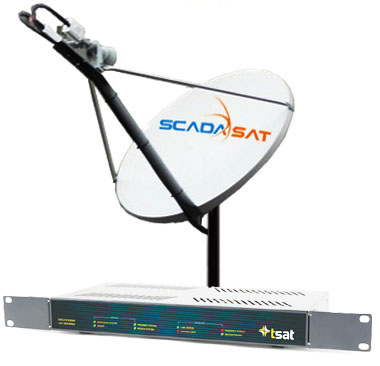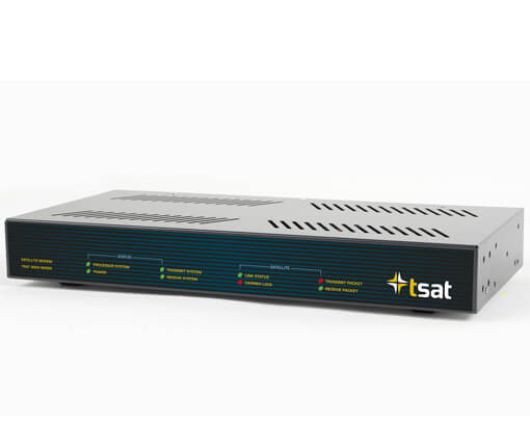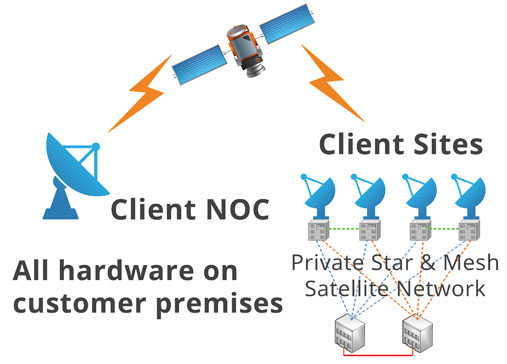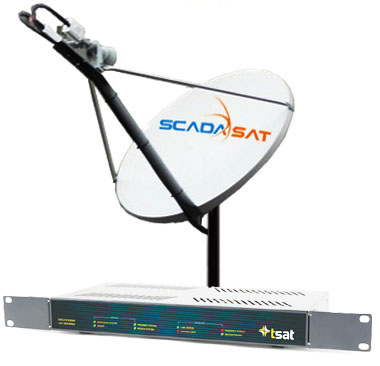 SCADASat by TSAT – Private Satellite Network
Client Owned Satellite Network For Critical Telemetry

The SCADASat by TSAT satellite system is specifically designed to meet the demanding requirements of the SCADA and utility industries. SCADASat provides a private satellite network operating a direct communication channel between a process control centre and remote locations.

By locating a private TSAT3000 HUB at a control centre, complete independence of any public infrastructure is obtained, and secure and reliable communication is assured. Reliability can be enhanced further with implementation of the load sharing redundant HUB option.
Key Features
Integrates with existing TCP-IP and Serial SCADA M2M devices

Ultimate in security - a closed "private" satellite network

Network management tools designed for SCADA and M2M

Low cost of entry for private satellite hub and sites

Scalable to any size

Support from Ground Control when requested

Multiple out of the box security tools

Easily upgrade from existing private wire / LTE network

Own and control your own network and satellite segment
Technical Specification
IDU – RT: 0ºC – +55ºC, <95% non-condensing

IDU – HUB : 0ºC – +40ºC, <95% non-condensing

ODU – RF units: -40ºC – +55ºC

IDU RT/HUB Satellite Router: Size: 404x 163x 44mm (1U)

Weight: 2.25kg

Power Consumption: Input Voltage: +/- 24 to 48VDC (typical)

Power consumption at +24V : 36W (typical with 1W BUC)

20W (Power save mode)

1.2Q (Hibernation mode)

72W (Maximum)

Topology: SPC, Star and Mesh Network

9.6kbps – 64kbps (typical)

128kbps – 256kbps (option)

Modulation methods: OQPSK, QPSK
Overview
Private Satellite Network for SCADA Applications
TSAT's highly unique private satellite network solution features an industry leading mini VSAT hub that is specifically engineered to support mission critical applications (SCADA / Telemetry) in the energy and utility markets. The ruggedized and utility hardened-hardware is designed to provide years of reliable operation in remote locations and harsh environments.
Dedicated, low-cost VSAT HUB
Compliant with legacy and IP SCADA protocols
Ideal for a range of SCADA and Telemetry applications
Flexible, scalable configurations
Low Capital Investment and Scalability
The SCADASat solution is the lowest cost for establishing a private satellite network specifically engineered for SCADA and M2M telemetry making it suitable for even small single-site installations. There will be room to grow to any size over time on the initial equipment.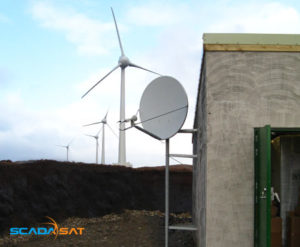 Cyber Secure - Mission Critical
SCADASat complies with IEC 61850 standards and AES-256 encryption and authentication and the fact that it's isolated from the Internet or any other network. A SCADASat satellite network rides over a dedicated space-segment of one or more satellites for redundant fail-over reliability, including remote-site to remote-site (point-to-point) mesh type communication.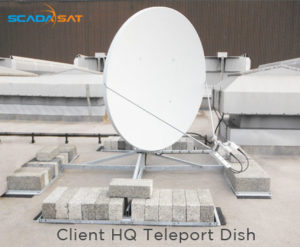 Powerful Network Management Tools
Windows based Graphical User Interfaces allow for easy network administration and diagnostic tools for SCADA and M2M telemetry.