For IoT / M2M Applications
The RockBLOCK 9602 and its smaller and lighter-weight variant the RockBLOCK 9603 deliver plug-and-play satellite connectivity. Used widely by educators, developers and hobbyists, from weather balloons to animal tracking collars, they're easy to use, inexpensive, and reliable.

The RockBLOCK Plus is effectively the same device as the 9602 encased in a fully waterproof, ruggedised enclosure. It's being used in hostile environments all over the world, from areas at risk of wildfires to rainforests to oil rigs.
For Tracking and Messaging Applications
RockFLEET is currently the main provider of Vessel Management System (VMS) data for Queensland fisheries, as well as other maritime and on-land solutions. RockAIR delivers carry on / carry off tracking and messaging, and least-cost routing using LTE-M and satellite.

RockSTAR, our first product, has undergone dozens of upgrades over the years and remains a completely dependable handheld tracking device. RockSTAR has saved many lives and provides a lifeline of support for those in operating in inhospitable environments.
340B
data per message ↑
270B
data per message ↓
<1 s
latency
Short Burst Data Service Plans and Pricing
For more information about our SBD Service Plans, please visit our dedicated Iridium SBD Pricing page.
Benefits of Iridium Short Burst Data Service
We're SBD experts, having designed and manufactured IoT and tracking devices leveraging this service for well over a decade. If your data volumes are low, and you can optimise your transmissions, this is the most cost-effective way to transmit your data.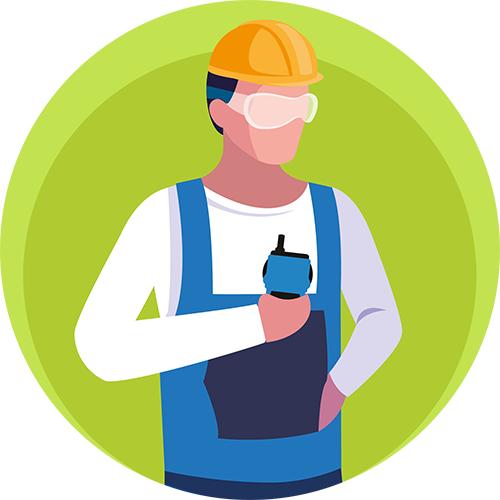 Flexible Connectivity Solutions
Our SBD products are ideal for remote weather stations, ocean drifters and buoys, monitoring of oil pipelines, controlling and reporting on equipment in the middle of nowhere. For basic telemetry and command/control applications where mobile signals don't go – they're ideal.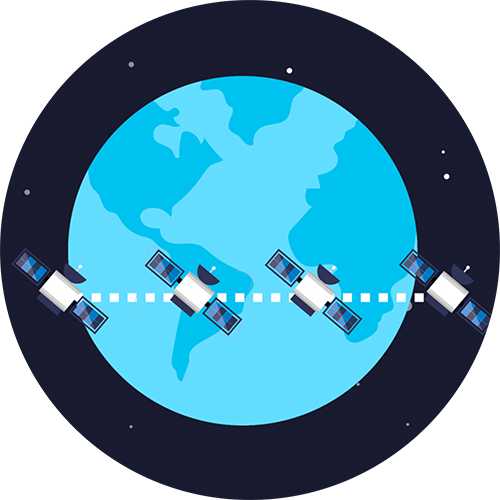 Truly Global Coverage + Low Latency
Iridium has 66 satellites in orbit around the Earth, allowing coverage anywhere on Earth 24 hours a day, 7 days a week. No other satellite network has truly global coverage. Messages sent via Iridium take just seconds to reach you, via e-mail or directly to your web-service.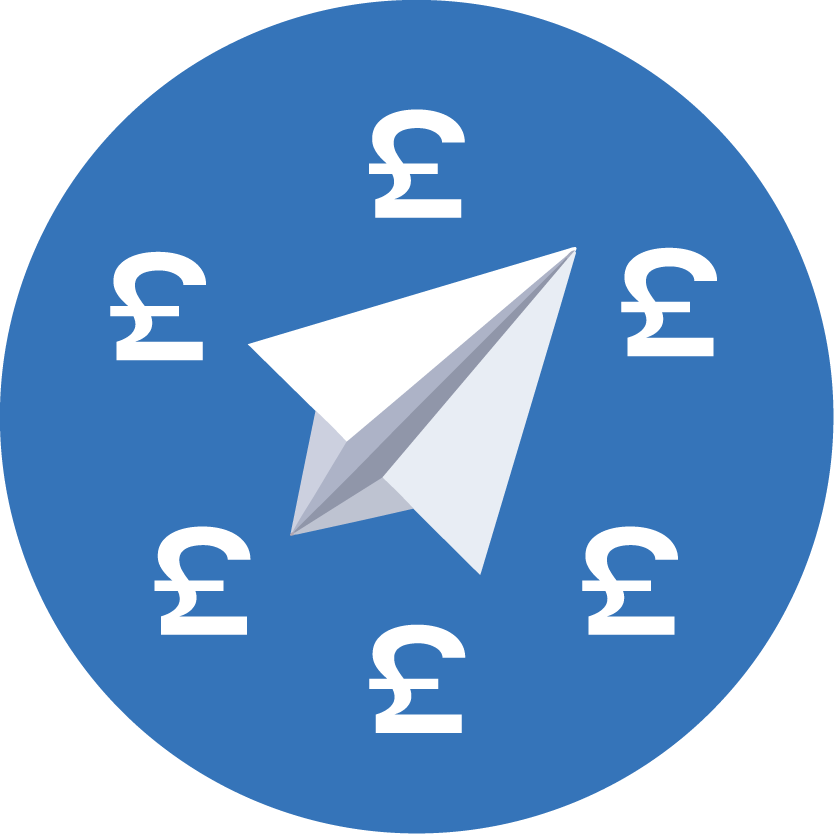 Customised Airtime Service Plans
Satellite airtime is more expensive than cellular - most of the time! - but we make it affordable. We have great prices, and we also tailor all of our airtime plans to our customers' requirements, so you only pay for the data you use, and avoid expensive overage fees.
Cloudloop Platform and Applications
All our devices are provided with access to our web-based monitoring and management system, Cloudloop. which simplifies your data, device and subscription management. If you have your own management system, and want to integrate data from our products, that's OK.
Comparing Satellite IoT Connectivity
It's tricky to compare airtime services because so much depends on how much data you need to send, but as a rough guide, we've put together the following comparison points. Get in touch if you'd like any help deciding what will work best for you.
FAQs
How does a Short Burst Data (SBD) modem work?
SBD devices use a small, low-power modem to send and receive data over the Iridium satellite network. The modem uses a technique called "burst" transmission, which allows it to send data in short, quick bursts. This helps to conserve power and improve battery life.
Can SBD modems be integrated with existing IoT infrastructure?
Yes, SBD modems can be integrated with existing IoT infrastructure. They typically support standard interfaces and protocols such as UART, SPI, I2C, or MQTT, making it easier to connect them with IoT devices, sensors, or gateways.
What is the average power consumption of SBD modems?
SBD modems are designed to be power-efficient to maximise the device's battery life. The power consumption can vary depending on factors such as the specific modem model and usage patterns. To determine the exact power consumption of a specific SBD modem, it's recommended to refer to the manufacturer's specifications or technical documentation for detailed information.
In the case of the RockBLOCK 9603, the device contains a supercapacitor which acts as an energy reservoir and serves to buffer the highly pulsed nature of its internal circuits from the user connections. Typically a successful SBD transmission has an average current consumption of between 45 and 50 milliamps (averaged over a 60 second period). When set to transmit once an hour, the RockBLOCK will use roughly 4896 A-s (Amp – seconds) per month. For more information, see our RockBLOCK power consumption guide: https://docs.rockblock.rock7.com/docs/power-consumption-guidance
How does message queuing work in SBD devices?
SBD offers message queuing capabilities, allowing messages to be stored either at the satellite (by default) or locally on the device (please note, this is at the discretion of the manufacturer so only some devices are able to offer this capability). This ensures data integrity by preventing message loss, with queued messages being transmitted once the network connection is re-established. The number of messages that can be stored locally, varies depending on the device and message sizes. Additionally, depending on the device and setup, transmissions can be processed sequentially or based on predetermined priority parameters. For our Rock tracking products (RockFLEET, RockAIR, and RockSTAR), messages are queued locally in a first-in, first-out manner. In contrast, our RockBLOCK devices leverage this capability via the satellite's, with messages queued until requested by the RockBLOCK.
How much does SBD airtime service cost?
The cost of SBD airtime service varies depending on factors such as volume of data transmitted, and the frequency of communication. Ground Control are a Tier 1 Iridium Reseller and have access to some of the most competitive service rates on the market. What's more, we're able to tailor our pricing plans to your specific needs, ensuring the most cost-effective service for your IoT deployment. See Iridium SBD Plans & Pricing.
What are some common ways that SBD modules are used in different industries?
The Iridium satellite network offers low latency and seamless global coverage for IoT applications. With small data handling capabilities, it's perfect for location data, sensor readings, status updates, and more. Reliable and versatile, SBD is ideal for various industries. Just some of the more common applications:
• Asset tracking
• Fleet management
• Telemetry
• Pipeline monitoring
• Disaster and emergency response
• Environmental monitoring
• Oceanographic data
• Homeland security
• Regulatory compliance
• Remote worker safety
• Network monitoring
For more detail, you can view all of our case studies leveraging SBD airtime here.
Is SBD right for your project?
We are SBD experts; we've been designing and manufacturing devices that work on this network since 2005, and we're very well placed to help you find the right product and airtime for your requirements.

Call or email us, or complete the form; whether you'd ;like a quote or just friendly and impartial advice, we're here to help.