Truly Global Coverage
We've got you covered with the Ground Control Short Burst Data (SBD) product series. Utilising the power of an Iridium modem and the Iridium satellite network, we ensure that your data, your assets and of course lives are in safe hands 24/7 anywhere on the earth.
When you send or receive small packets of data (hundreds of bytes) in difficult geographic areas, Iridium SBD may solve your problem. It uses the Iridium satellite network, which has truly global coverage, and provides a vital means of communication for M2M applications.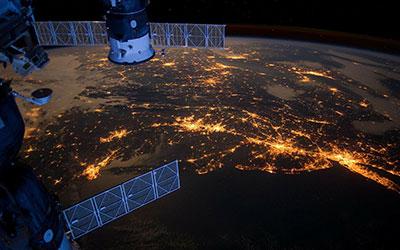 [contact-form-7 404 "Not Found"]
Flexible Connection Solution
Whether it's getting data from a wind turbine in the middle of the ocean using the tiny RockBLOCK 9603, or ensuring your crew are safe in a critical aviation situation with the rugged RockAIR, Ground Control products provide the vital connectivity that you need.
Our SBD product series are ideal for remote weather stations, ocean drifters and buoys, monitoring of oil pipelines, controlling and reporting on equipment in the middle of nowhere. For basic telemetry and command/control applications where mobile signals don't go – they're ideal.
Truly global operation, using the Iridium satellite network
Ideal for M2M Applications
Small form factor, low power requirements
Can provide/suggest SBD equipment, or can provide airtime for existing equipment
Happy to discuss your requirements
Iridium SBD specialists.
[contact-form-7 404 "Not Found"]
For IoT / M2M Applications
The RockBLOCK 9602 and its smaller and lighter-weight variant the RockBLOCK 9603 deliver plug-and-play satellite connectivity. Used widely by educators, developers and hobbyists, from weather balloons to animal tracking collars, they're easy to use, inexpensive, and reliable.

The RockBLOCK Plus is effectively the same device as the 9602 encased in a fully waterproof, ruggedised enclosure. It's being used in hostile environments all over the world, from areas at risk of wildfires to rainforests to oil rigs.
For Tracking and Messaging Applications
RockFLEET is currently the main provider of monitoring for Queensland fisheries, as well as other maritime and on-land solutions. RockAIR delivers carry on / carry off tracking and messaging, and least-cost routing using LTE-M and satellite.

RockSTAR, our first product, has undergone dozens of upgrades over the years and remains a completely dependable handheld tracking device. RockSTAR has saved many lives and provides a lifeline of support for those in operating in inhospitable environments.
Useful Links
Is SBD right for your project?
We are SBD experts; we've been designing and manufacturing devices that work on this network since 2005, and we're very well placed to help you find the right product and airtime for your requirements.

Call or email us, or complete the form; whether you'd ;like a quote or just friendly and impartial advice, we're here to help.