Ideal for IoT and M2M Applications
The Iridium Certus 100 service sits between Iridium's Short Burst Data (SBD) service and the higher throughput of Certus 700. It's comparable to Inmarsat's BGAN M2M service; both services utilise the L-Band frequency range, which means antennas can be small and lightweight, and the connection is resilient and stable. Both services are intended for relatively small volumes of data, with Certus 100 offering IP data speeds of up to 88 Kbps (BGAN M2M can offer IP data speeds of up to 464 Kbps).
Certus 100 differs from BGAN M2M due to the difference in satellite orbit height. Certus 100 utilises Iridium's low earth orbit network, which provides pole-to-pole coverage, and has the benefit of lower latency. Additionally, antennas do not have to be 'pointed' to pick up Iridium satellites, which makes this service ideal for mountainous or wooded areas.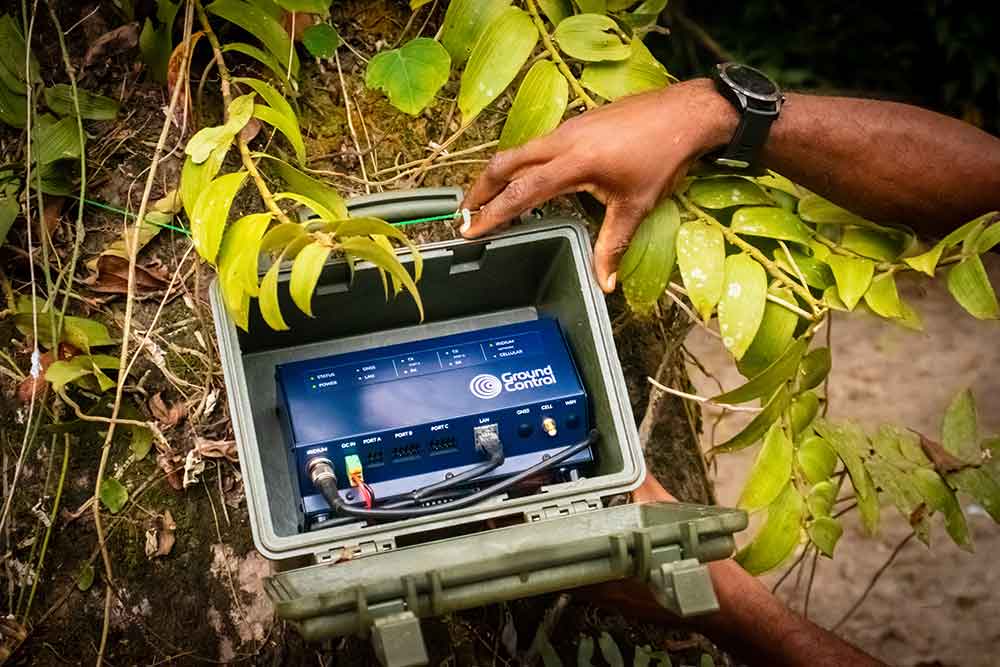 [contact-form-7 404 "Not Found"]
Key Information about Certus 100
Pole to pole coverage with no 'line of sight' challenges
Leverages the L-Band frequency – stable and resilient, not susceptible to 'rain fade'
L-Band antennas are small and lightweight, ideal for portable and mobile use
Omni-directional antennas with no moving parts
IP data speeds of up to 88 Kbps, ideal for SCADA applications
Lower latency and less signal attenuation than BGAN M2M
Low power, small form factor equipment
Easy to deploy with no satellite pointing required.
[contact-form-7 404 "Not Found"]
Useful Links
Is Iridium Certus 100 the right airtime for your project?
Ground Control are one of a very small number of Iridium partners chosen to design and build Iridium Certus 100-enabled hardware, and there's very little we don't know about the pros and cons of this service.

Please call or email us, or complete the form, if you'd like to discuss your project, and we'll provide expert, impartial advice on the best hardware, airtime and service to meet your needs.