Client Owned Satellite Network For Critical Telemetry
By locating a private TSAT3500 HUB at a control centre, complete independence of any public infrastructure is obtained, and secure and reliable communication is assured. Reliability can be enhanced further with implementation of the load-sharing redundant HUB option.
TSAT's highly unique private satellite network solution features an industry leading mini VSAT hub that is specifically engineered to support mission critical applications (SCADA / Telemetry) in the energy and utility markets. The ruggedised and utility hardened-hardware is designed to provide years of reliable operation in remote locations and harsh environments.
The TSAT 3500 comes in three variants: a desktop version, 1u rack mounted, and an outdoor option.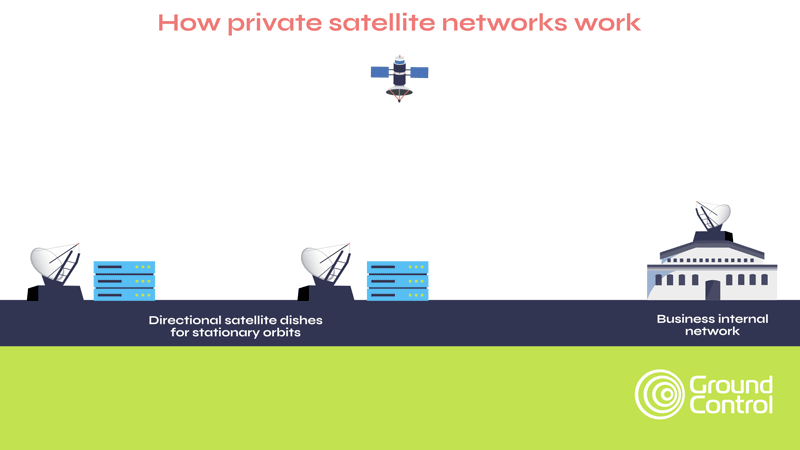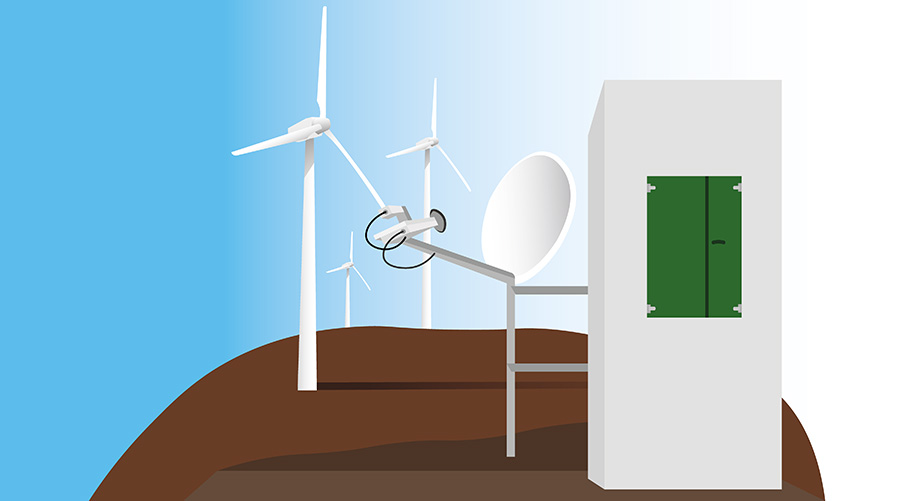 Low Capital Investment and Scalability
The TSAT 3500 solution is the lowest cost for establishing a private satellite network specifically engineered for SCADA and M2M telemetry making it suitable for even small single-site installations. There will be room to grow to any size over time on the initial equipment.
TSAT uses spectrum and bandwidth resources efficiently, so that recurring costs are minimised. The total cost of ownership (TCO) of the TSAT 3500 is low, making this a viable option even for single-site installations, with the ability to scale up as needed.
KEY FEATURES
TECH SPECIFICATION
SUPPORTED PROTOCOLS
CYBER SECURITY
Dedicated, low-cost VSAT HUB
Compliant with legacy and IP SCADA protocols
Ideal for a range of SCADA and Telemetry applications
Flexible, scalable configurations
Ultimate in security – a closed "private" satellite network
Satellite bandwidth efficient – fixed low communication cost
Network management tools designed for SCADA and M2M
Data rates supported from 8kbps to 832kbps
Modular and scalable to meet network requirements
Integrates with existing TCP-IP and Serial SCADA M2M devices
Application protocol independent suitable for DNP3, WITS & legacy protocols
Provides a fully routed IP Infrastructure supporting Peer to Peer connections
Enhanced security – 256 AES encryption (option)
Cyber secure feature set: VLAN (Virtual LAN) support, file system encryption, secure Linux login to avoid unauthorised access, SW/FW upgrade over-satellite authentication
Easily upgrade from existing private wire / LTE network
Own and control your own network and satellite segment
Topology: Star (FDD) and Mesh (TDD)
Data transmission speeds: 8kbps to 832kbps
Frequency range: L-band 950-2150MHz
Power supply: BUC +24V, 3A max; LNB 18V, 0.5A max
Serial interfaces: RS232, 422 or 485, 1 x USB-C; 2 x DB9 for hub and 19" remote; 1 x RJ45 for desktop remote with 2 serial ports
Network interfaces: 2 x RJ45 10/100Mbps Ethernet
Dimensions (LxWxH): Hub and 19" remote – 177mm x 482.6mm x 44mm / Desktop remote – 177m x 133mm x 44mm
Weight: Hub – 2.5Kg / 19″ remote – 2.3Kg / Desktop remote – 1Kg
Operating temperature: 0° to +50°C
Power supply: Hub and 19" remote – 24 to 48VDC / Desktop remote – 24VDC from 100-240VAC/50-60Hz power adapter
QoS: DSCP – DiffServ (differentiated services) based IP prioritisation
VoIP: Extended and verified multi-simultaneous IP voice-calls over satellite (including RT-to-RT calls)
Roll-off factor: The 3500 is extended to support roll-off down to 0.1 (previously 0.3), which allows for more effective use of space segment
BoD: Extended to configure max/min throughput, as well as dynamic adaption to actual throughput.
TCP, UDP, RIP, ICMP, ROHC, GRE, Static Routes, ACL, IPv4
Circuit switched
Leased line, dial-up and multidrop (grouping)
SCADA
RP570, ADPL 180, Comli, Sinaut S1, Modbus RTU/IP/ASCI, DNP-3.0, WITS, Serck Proteus
IEC-60870-101 and 104, IEC-61850 etc.
TSAT complies with IEC 61850 standards and AES-256 encryption and authentication. Further, it's isolated from the Internet or any other network. A TSAT 3500 satellite network rides over a dedicated space-segment of one or more satellites for redundant fail-over reliability, including remote-site to remote-site (point-to-point) mesh type communication.
Cyber security features include: VLAN (Virtual LAN) support, file system encryption, secure Linux login to avoid unauthorised access, and SW/FW upgrade over-satellite authentication.
Powerful Network Management Tools
Windows based Graphical User Interfaces allow for easy network administration and diagnostic tools for SCADA and M2M telemetry.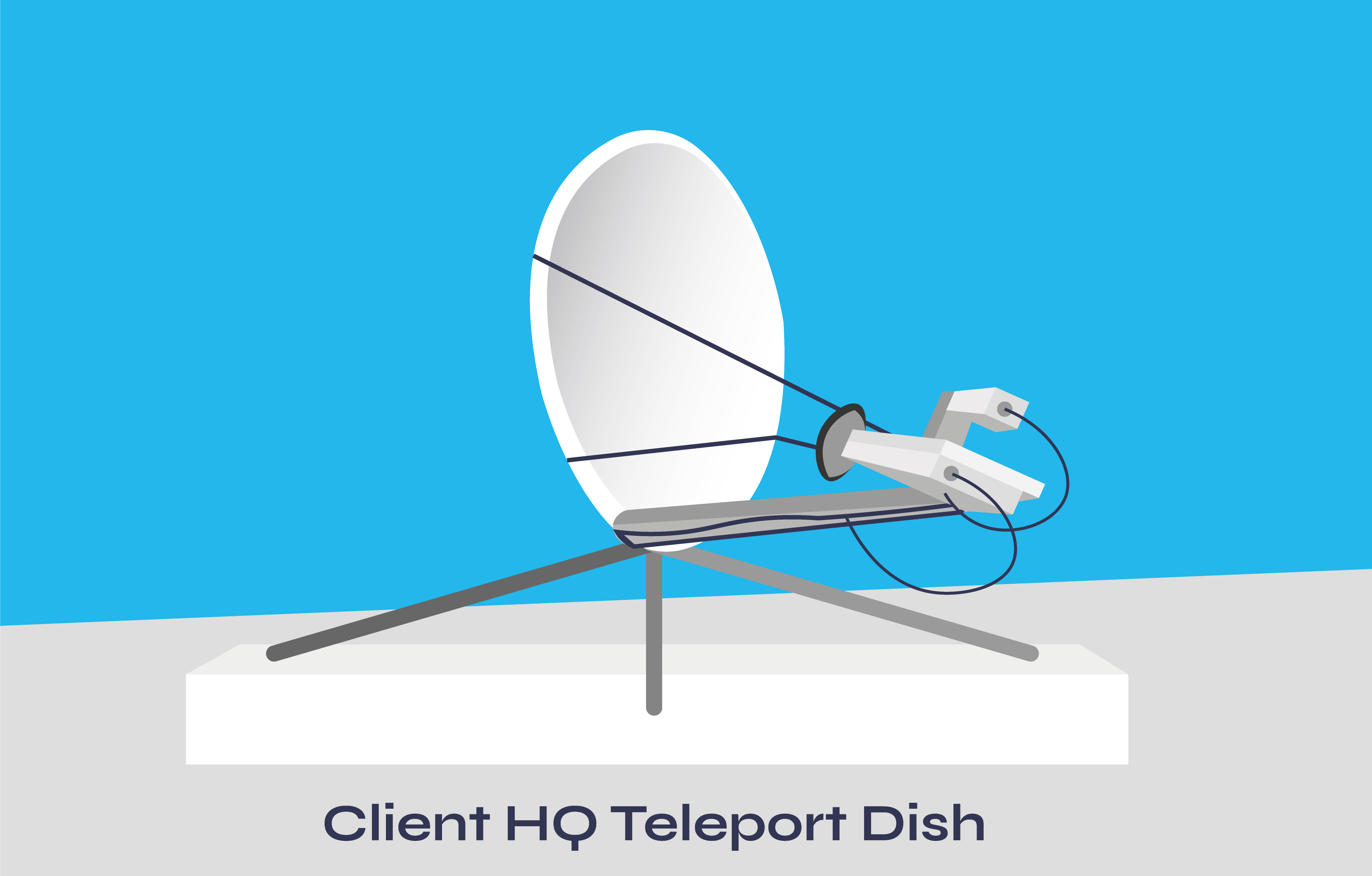 Ways TSAT 3500 can be used
Talk to us about your critical telemetry needs
The TSAT 3500 solution is intended for critical infrastructure where the telemetry provided is essential for operations. Having a primary or secondary connectivity solution independent of any public infrastructure, is as secure and reliable as connectivity solutions get and has been a game-changer for many of our customers.

To talk through your particular requirements, please call or email us, or complete the form; we will provide objective, expert advice based on 20+ years of delivering remote connectivity.