Fleet Tracking via Satellite and Cellular
Asset tracking is one of the most common applications for satellite connectivity. If you, your team, or your goods, are travelling out of cellular coverage, satellite is a practical, increasingly affordable means of keeping track.
Our services provide fleets with a virtually real-time view of each vessel's location, and we've worked closely with regulatory bodies to ensure that the data our system outputs is compatible with government requirements across the globe.
Presenting the RockFLEET
We build and manage the RockFLEET ourselves, and many of us are users, too! Designed for permanent installation on assets such as yachts and small to medium sized fishing boats, the device has an optional LTE Narrowband unit. This allows the use of terrestrial mobile phone networks when possible, automatically switching to the global Iridium satellite network when these are unavailable, for a truly cost-effective solution.
Currently enabling vessel management systems, catch reporting and even off-grid event tracking (yacht racing) across the globe. Whether you're looking for tracking and basic connectivity for personal use, or need to collect VMS data for an entire fleet, the RockFLEET is a low-cost, practical and versatile solution.
Data Sheet
"The RockFLEET device is a high-quality product that's proven easy to install and operate, but still offers the sophisticated data and coverage that the Queensland fishing industry requires."
Peter Bolger, CEO
Benefits of Iridium Short Burst Data Service
Ideal for tracking, SBD antennas do not need to be pointed in order to pick up a satellite and they're designed to send small packets of data frequently.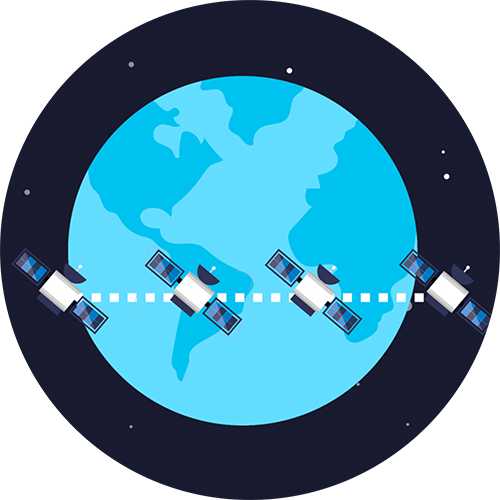 Truly Global Coverage + Low Latency
Iridium has 66 satellites in orbit around the Earth, allowing coverage anywhere on Earth 24 hours a day, 7 days a week. No other satellite network has truly global coverage. Messages sent via Iridium take just seconds to reach you, via e-mail or directly to your web-service.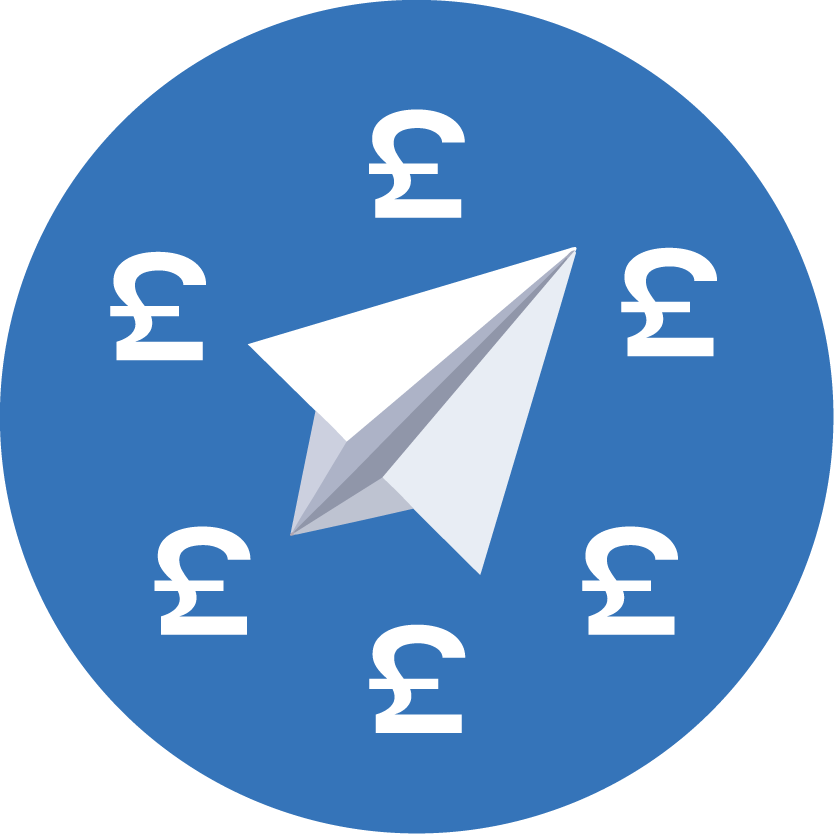 Customised Airtime Service Plans
Satellite airtime is more expensive than cellular - most of the time! But we make it affordable. We have great prices and we're able to tailor all of our airtime plans to our customers' requirements, so you only pay for the data you use.
Regular Usage Reviews to Manage Costs
Once you're with Ground Control, we'll proactively review your usage to make sure that you remain on the right plan for your requirements. This helps to ensure that you don't end up paying expensive overage costs for going out-of-plan.
Manage GPS device data with Cloudloop
The Cloudloop platform puts you in control of your devices and data.
Our devices, including the RockFLEET, send data direct to Cloudloop, where you can access all features, visualise the data on a map, send/receive messages, and export data to Excel. With well documented and easy to use APIs, partners and customers also have the option to integrate directly into their eco system. Meaning users can overlay the physical location of each vessel with weather forecast data, map overlays, start and end destinations and much more, for an enriched view of fleet operations.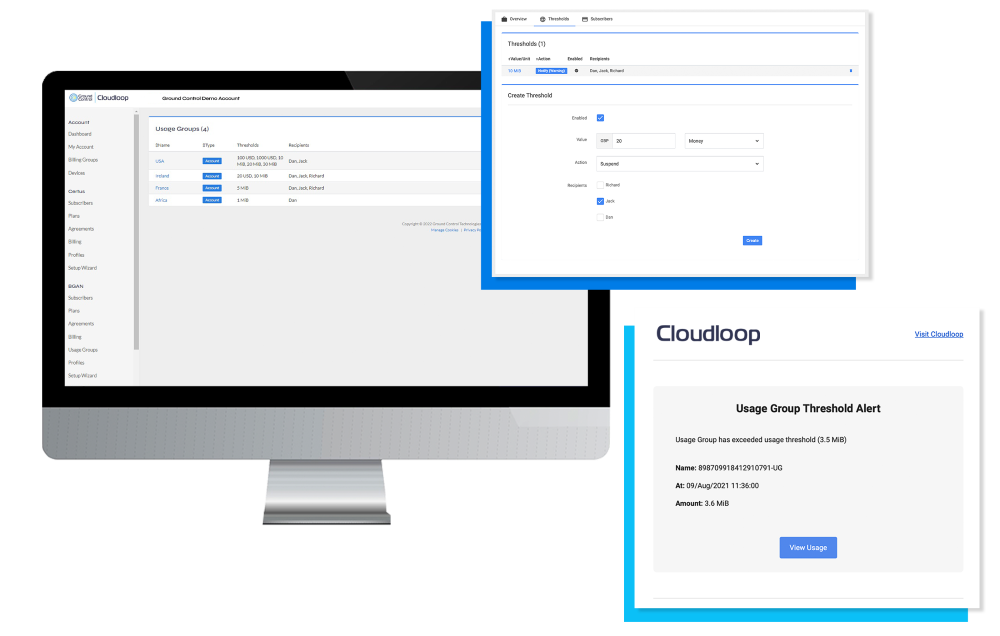 With Cloudloop, users can also manage subscriptions and organise data pooling, ultimately putting cost control in your hands.

FEATURE OVERVIEW
Remote activation/deactivation of devices
Set limits to automatically suspend devices
Create custom alerts for usage & expenditure
View usage and billing data in real-time
EXPLORE CLOUDLOOP
Ground Control's Vessel Tracking & Monitoring Partners
While Ground Control's devices come with a simple, effective tracking platform, we work with several partners who have built application-specific software platforms that leverage the tracking and communications data provided by Ground Control. These companies include Dualog, Atos and Predict Wind. They're definitely worth reviewing if you have a particular use case in mind.
If you have a vessel management software solution and would like to integrate Ground Control's devices into your platform, please get in touch. We have fully featured APIs, and provide partners with cost and time-saving tools such as data pooling via our Cloudloop platform.
MORE ABOUT PARTNERING WITH US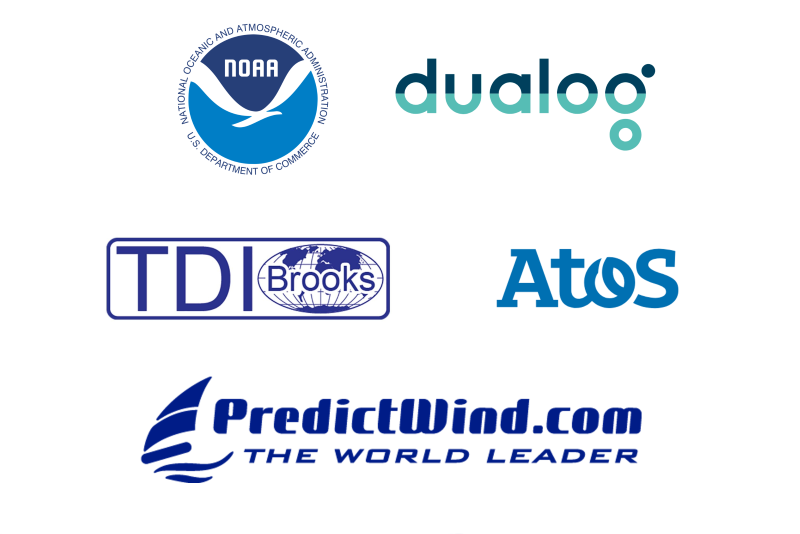 Got questions?
We've specialised in connecting people and machines in hard-to-reach places since 2002. So if you have a remote asset or team with a connectivity challenge, we can help.

Email or call us, or complete the form, and we'll provide objective, expert advice.