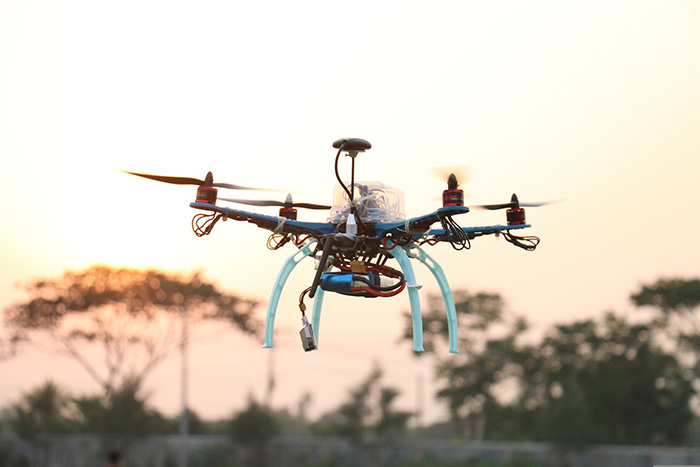 Capture your IoT and Tracking Data
There are many instances where satellite might only be necessary some of the time, or as a failsafe if terrestrial networks fail.
We're here to ensure that you get the data you need, when you need it, wherever the data source is in the world. If your asset is moving, then there will be times when it's within mobile network coverage, and possibly times when it is not. That's where our hybrid solutions come in; they utilise lowest-cost routing so that mobile data is used where possible, but satellite remains available at all times.
This is essential in certain instances such as piloting drones BVLOS, and means that there are no blind spots in your company's data collection.
Hybrid Cellular / Satellite Tracking Devices
These popular tracking and messaging devices are being used all over the world in aircraft, rotorcraft, fishing fleets, yacht races, cargo ships, haulage fleets and more.

They're extremely similar, with the chief difference being that the waterproof RockFLEET is designed for permanent installation, whereas the RockAIR can be carried on / off as needed.
ALL TRACKING PRODUCTS
Hybrid IoT / M2M Data Extraction Devices
These devices are designed for IoT applications, and will backhaul your data from the most remote locations. Both require very low power and will use mobile network routing as long as there is a reliable mobile signal.

The RockREMOTE uses the latest satellite airtime services from Iridium, and is ideal for wooded or hilly locations, or if you're operating near the polar regions.
ALL IOT & M2M DEVICES
Pure-play Cellular IoT Connectivity Solutions
With the proposed sunsetting of 2G and 3G networks throughout the world at different times, there needs to be technology in place that can automatically switch seamlessly between the older generation to the new. This is it!

The i-Cell series of cellular communication products are ideal for utility, IoT, retail and many other applications because it is so compact and cost effective. Using a standard RS232/V24 interface or propitiatory with power feed, or external psu, makes this new model simple to use and flexible.
I-CELL RANGE
Could your project benefit from better connectivity?
Great, we can help. Click the button below to start a dialogue with one of the team and see how hybrid satellite/cellular, or i-Cell's pure-play cellular solutions work with your setup.
Frequently Asked Questions
What do we mean by hybrid connectivity?
Several of Ground Control's proprietary devices are able to use both mobile data and satellite connections to transmit and receive data. They will use mobile data when within range, and switch to satellite for remote areas. This means users pay less, as mobile network connectivity is lower cost than satellite, but don't miss out on the complete reliability offered by leveraging satellite communication.
What is i-Cell?
The Intelligent Cellular (i-Cell) division of Ground Control has developed a SMART solution to automatically switch from 2G to LTE spectrum encompassing eUICC technology. Our technology works in a wide range of industries, most notably Utilities but also from Vending to Security and Energy management.
What problem does the i-Cell series solve?
With the proposed sunsetting of the 2G and 3G networks throughout the World at different times, there needs to be technology in place that can automatically switch seamlessly between the older generation to the new. Utilising Embedded Universal Integrated Circuit Card technology (eUICC) makes the transition to Long-Term Evolution – LTE – CATM1 & NB-IoT – easy and robust. This is the heart of the i-Cell range of cellular products.
What airtime packages are available?
Our mobile airtime packages offer a range of flexible contracts and bundles. From a single SIM with coverage in over 160 countries to fixed price options for data and SMS roaming, we've got you covered. Fraud protection and active bill management means you need never worry about costs. We'll keep you informed and help you manage your account securely.
Would you like to know more?
Our i-Cell team are standing by to answer any questions you might have about our pure-play cellular IoT technology.

And if you'd like more information on our hybrid mobile network / satellite IoT and tracking solutions, simply complete the form. One of our expert team will respond with no pressure, impartial advice.