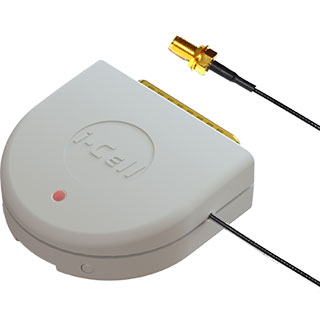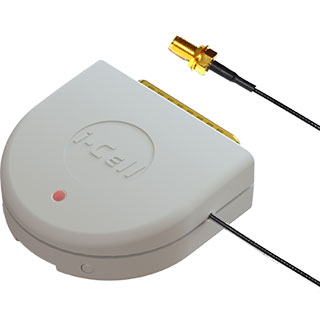 I-CELL D-SUB 2G/LTE
Advanced Cellular Communications with eUICC and iUICC capability.
The i-Cell D-Sub LTE modem supports worldwide LTE CATM1 and NB-IoT communications as well as providing legacy 2G quad band support. It features a maximum downlink and uplink data rate of approximately 300kbps.
Technical Specification
External and eSIM options.

eUICC and iUICC capability

Supports 2G, LTE-M and NB-IoT.

Smart resilient SIM support.

Remote configuration and status via app or browser.

Low power for critical metering applications.

True RS232 interface.

External (5-24V DC) or interface power.

FOTA support.

Internal antenna option.

Industry-standard 25-way D-type socket interface.

Compact and cost-effective.
Overview
The Intelligent Cellular (i-Cell) division of Ground Control has developed a SMART solution to automatically switch from 2G to LTE spectrum-encompassing eUICC technology. Our technology works in a wide range of industries, most notably utilities, but also sectors such as vending, security, and energy management.