Tracking, Monitoring and Communications for Logistics
In addition to continuous tracking and communications, Ground Control also support data transmission from various fleet sensors. By processing data related to location, motion, temperature, speed, and fuel consumption, logistics companies can plot the most fuel-efficient and safe routes and even provide better customer service – more accurate delivery updates. As connectivity is a critical element of this process, the reliability, ruggedness and interoperability of the devices used is key.
Ground Control's devices collect your sensor data, and transmit it back to your base of operations via cellular or satellite connectivity. Meaning your solution boasts ubiquitous coverage, while ensuring data is received at the lowest cost for transmission.
Meet the RockDASH
The RockDASH Tracker, is designed for carry on carry off installation in land vehicles, and has an optional LTE Narrowband unit. This allows the use of terrestrial mobile phone networks when possible, automatically switching to the global Iridium satellite network when these are unavailable, for a truly cost-effective solution.
With 5 switch inputs for connection to on-board sensors, it's easy to capture data on vibration, temperature and pressure, enabling predictive maintenance and powering vehicle management systems.
VIEW DATA SHEET
Benefits of Iridium Short Burst Data Service
Ideal for tracking, SBD antennas do not need to be pointed in order to pick up a satellite and they're designed to send small packets of data frequently.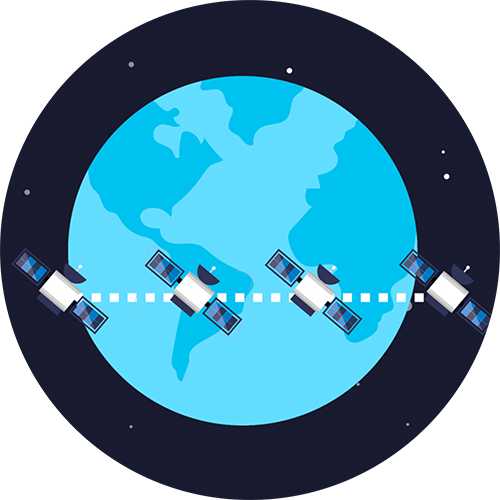 Truly Global Coverage + Low Latency
Iridium has 66 satellites in orbit around the Earth, allowing coverage anywhere on Earth 24 hours a day, 7 days a week. No other satellite network has truly global coverage. Messages sent via Iridium take just seconds to reach you, via e-mail or directly to your web-service.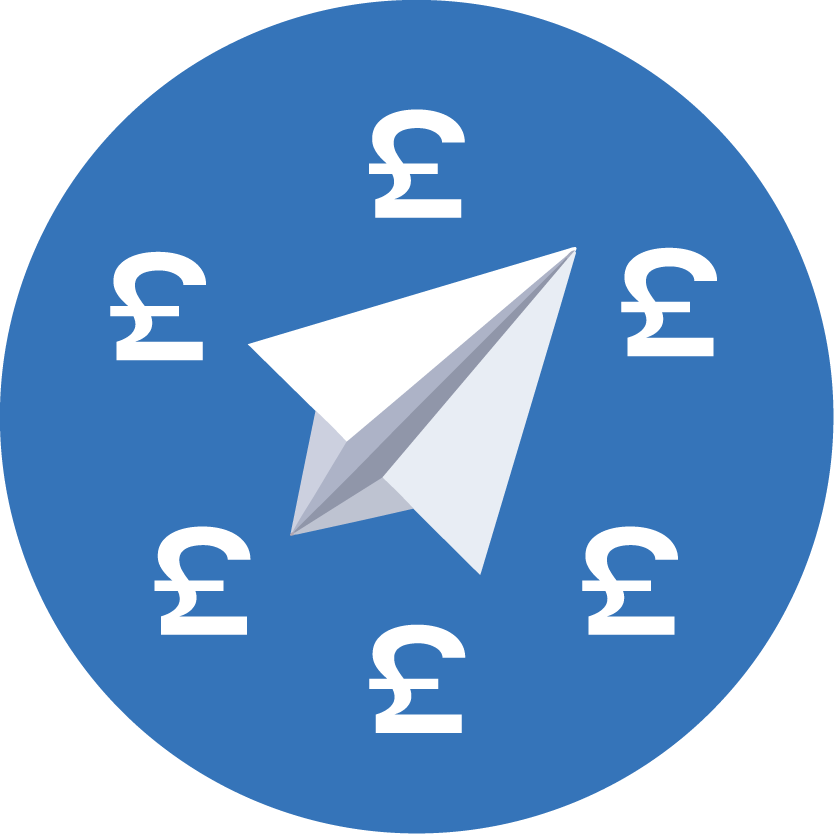 Customised Airtime Service Plans
Satellite airtime is more expensive than cellular - most of the time! But we make it affordable. We have great prices and we're able to tailor all of our airtime plans to our customers' requirements, so you only pay for the data you use.
Regular Usage Reviews to Manage Costs
Once you're with Ground Control, we'll proactively review your usage to make sure that you remain on the right plan for your requirements. This helps to ensure that you don't end up paying expensive overage costs for going out-of-plan.
Manage GPS device data with Cloudloop
The Cloudloop platform puts you in control of your devices and data.
Our devices, including the RockDASH, send data direct to Cloudloop, where you can access all features, visualise the data on a map, send/receive messages, and export data to Excel. With well documented and easy to use APIs, partners and customers also have the option to integrate directly into their eco system. Meaning other services such as maps and weather patterns can be layered over the data supplied, for an enriched view of fleet operations.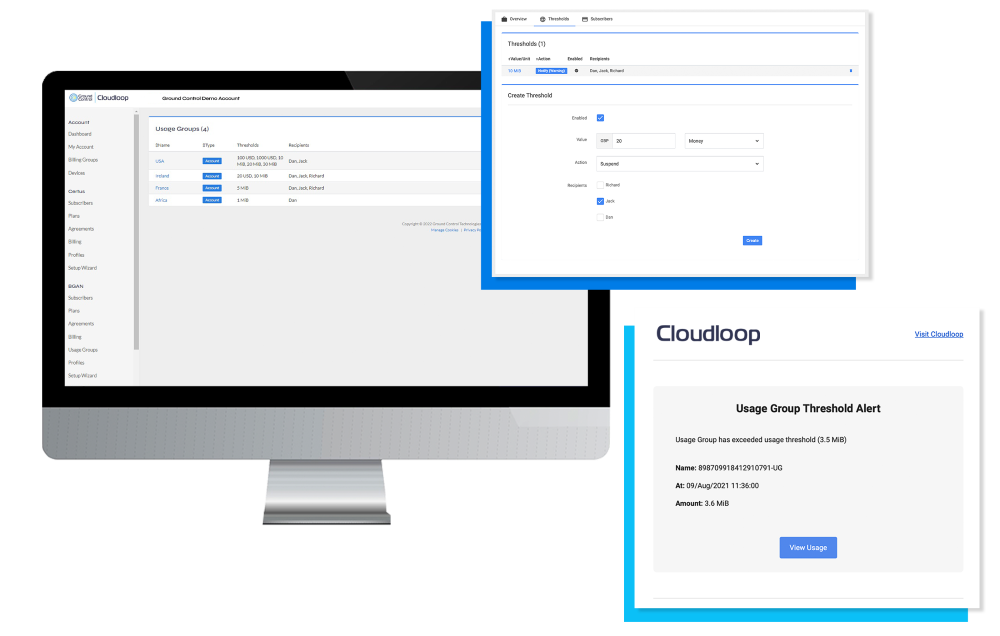 With Cloudloop, users can also manage subscriptions and organise data pooling, ultimately putting cost control in your hands.

FEATURE OVERVIEW
Remote activation/deactivation of devices
Set limits to automatically suspend devices
Create custom alerts for usage & expenditure
View usage and billing data in real-time
EXPLORE CLOUDLOOP
"We wanted to offer our customers a choice of hardware for their tracking and communication needs, and chose to integrate with Ground Control because of their justified reputation for reliability, and the ease of integration with our software."
Kylan Diprose, Director
Satellite-Enabled Tracking Devices
Lightweight and easy to deploy, the Explorer 323 has been designed to be instantly attached onto any vehicle roof using the optional mag-mount rubberized feet and powered from a standard 12v/24v vehicle power port. Asset tracking over the BGAN M2M network with internet speeds of up to 384Kbps.

The RockFLEET benefits from the same global tracking and communication capabilities as the RockDASH but has been designed for permanent installation. Vital handheld safety device, the RockSTAR has an astonishingly long battery life, giving peace of mind to drivers and fleet managers, irrespective of location.
Need help finding the right product?
That's what we're here for. With offices in the UK and US, and over 20 years' experience delivering satellite and cellular connectivity, we can help you make the right choice for your requirements and budget.

Simply complete the form and we'll respond with objective, expert advice.