Discover our online asset tracking platform for Rock devices
Gain real-time and historical asset visibility
Track people, vehicles, aircraft, and vessels effortlessly, anywhere on the globe
User-friendly with easy setup
Compatible with RockAIR, RockFLEET, RockSTAR, and RockDASH.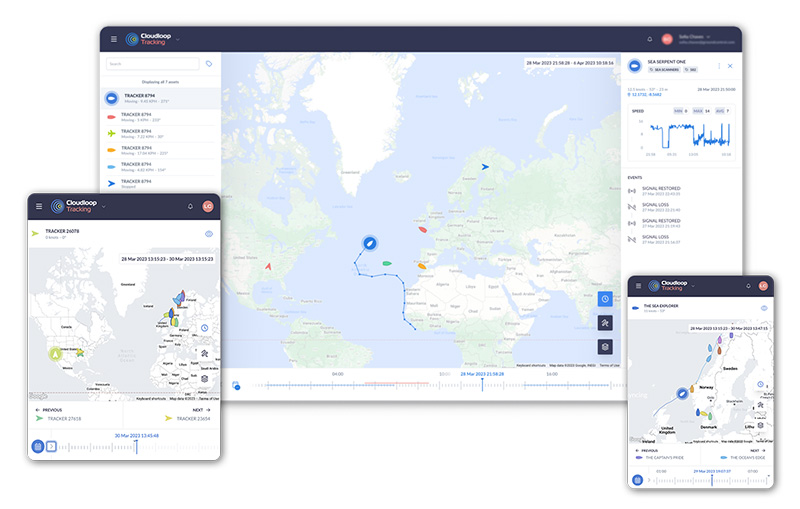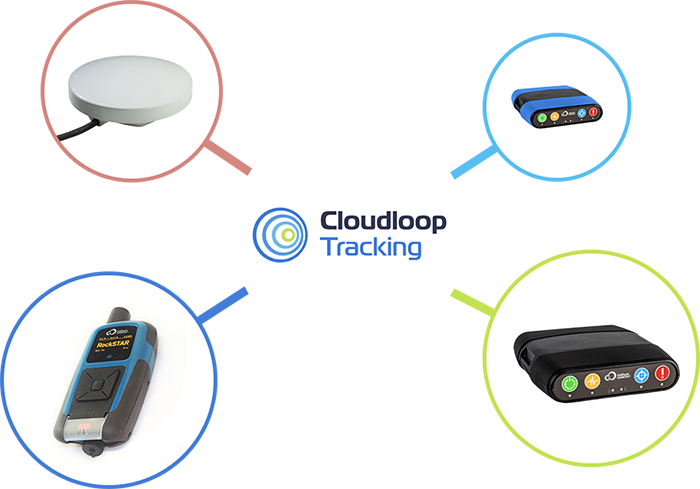 Supported Tracking Devices
Cloudloop Tracking is exclusively available to users equipped with Ground Control-built tracking devices. Choose from our range of specialised trackers:
With our map-based interface, you gain precise insights into your assets' locations, speed, and heading as they traverse the globe. For enhanced management, effortlessly organise multiple assets into groups.
Platform Key Features
Historical position reporting
Real-time asset monitoring
Instant notification when the alert button is used
Map-based interface
Organise assets into groups
Speed monitoring – analyse asset speed over time
Altitude monitoring – exclusive to RockAIR aircraft tracking
Simple event tracking (signal loss, take-off, landing)
Update transmission settings
Complete Over The Air (OTA) upgrades
Single sign-on
Is Cloudloop Tracking for You?
Cloudloop Tracking caters chiefly to individuals and small businesses, delivering an out-of-the-box tracking solution that provides crucial insights into asset whereabouts. Whether you manage fishing fleets, flying schools, rented machinery, or adventure racing endeavours, Cloudloop Tracking ensures that you can track your assets with precision on land, sea, or air, displaying their locations on a map.
For those working on developing a tracking platform and contemplating the integration of Rock tracking devices, Cloudloop Tracking serves as an invaluable reference application. We wholeheartedly support this initiative, recognising the potential for creating industry-specific or use-case-oriented solutions that will undoubtedly captivate our customers' interest!
Our Tracking Partners
At Cloudloop Tracking, our focus is on providing a comprehensive tracking solution suitable for a wide range of general tracking purposes. While our platform may not offer industry or use case-specific features, we partner with reputable software providers who have developed specialised platforms to cater to specific needs.
These advanced partner platforms boast unique functionalities such as geo-fencing, programmatic alerts, integrated two-way messaging, overlaid weather reporting, and additional telemetry reporting. If you find that a particular feature set is not available within Cloudloop Tracking, please inform us, and we'll gladly direct you to one of our trusted partners who can offer the tailored solution you seek.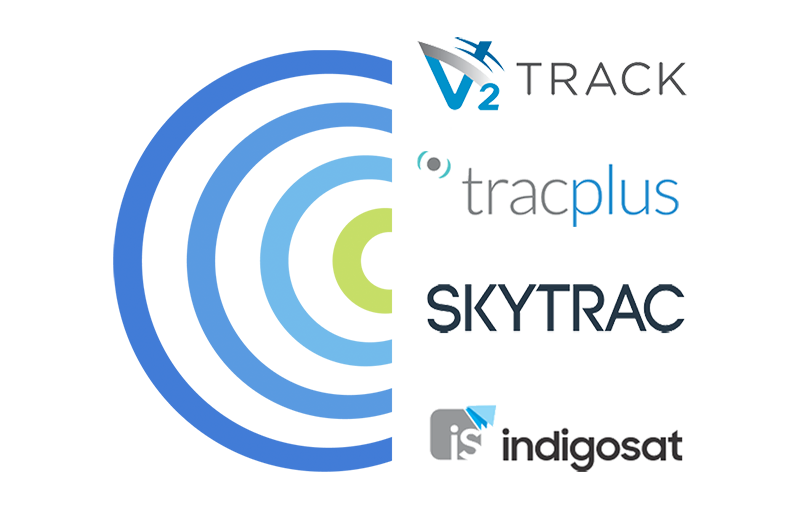 Cloudloop Tracking FAQs
How much does it cost?
The initial release of Cloudloop Tracking is free for all Ground Control customers. As we enhance the platform by introducing additional features, such as messaging and alerting, we plan to introduce a subscription model.
When the subscription model becomes available, you will have the flexibility to choose between two options:
Per-device subscription: Tailored for individual and small-scale device deployments, this option ensures cost-effectiveness for those managing a limited number of assets.
Account subscription: Designed for larger deployments, this option provides a centralised and efficient solution for organizations with numerous assets to track.
Will you be adding features for specific industry applications?
Our focus remains on supporting straightforward and universal location-tracking applications, and we don't plan to develop features tailored to specific industries. However, we collaborate with solution partners who specialise in highly comprehensive tracking solutions for vessels, fleets, and aviation.
If you have specific industry or use-case requirements, we are more than willing to direct you to our tracking partners who can cater to your specialised needs.
Can I Access Cloudloop Tracking on my Smartphone?
Yes, Cloudloop Tracking has been designed mobile-first, so all of the functionality is available and easy to use on a small screen.
I'm building a tracking platform - can this help me?
Absolutely! If your plan involves integrating Rock tracking products into your platform, Cloudloop Tracking is here to support you. You can utilise it as a valuable reference tracking application to aid your design and development process. Alternatively, in the near future, we will provide APIs, enabling you to seamlessly incorporate Cloudloop Tracking directly into your solution. This way, you can leverage our robust tracking capabilities without the need to engineer an entirely separate tracking platform from scratch.
Want to know more about our tracking platform?
Gaining access to Cloudloop Tracking is hassle-free if you already possess a Rock tracking device. Simply reach out to any member of our dedicated Ground Control team or your account manager, and they will gladly provide you with the necessary access to our platform.

For potential partners interested in exploring collaboration opportunities, we encourage you to get in touch with us. Feel free to call us or send an email, and our team will be delighted to discuss your project and how the combination of Rock products and Cloudloop Tracking can support you.