While the Mining industry has been applying advanced analytics and AI to its operational technology for some time, Forestry has lagged behind in terms of digital data capture, automated operations and optimised decision-making made possible through advanced analytics. But the times are changing.
As McKinsey identified in a 2018 article, the increasing technical sophistication of Forestry's main customers – pulp, paper, transportation, sawmills, timber traders etc. – has driven the adoption of precision farming technologies. Further, early adopters have used their greater yields and reduced costs as a competitive advantage.
An example of the value of real-time data capture is seen in the mechanised harvesting cut-to-length (CTL) system, evolving in Scandinavia. Traditionally, tree felling and log manufacture are carried out by an operator with a chainsaw; tree trunks are extracted with wheeled skidders or cable systems to the roadside, and then sawn, in situ, into logs. Trunks are connected to cable systems by operators, navigating debris and potential runaway trunks; a manual, dangerous job. Decisions on what log grades to make from each tree trunk are made by the chainsaw operators, guided by a few basic log specifications and prices. There is little automation.
New CTL technology is fully mechanised with a harvester that fells trees and makes logs in one process, paired with a forwarder that moves these logs roadside. The system relies on digital data: cutting instructions are relayed in real-time to the harvesters, where onboard computers optimise the mix of log grades made from each tree, using sensors mounted on the harvester to measure trunk shape and quality. Production data, together with data on machine productivity, and other performance indicators such as fuel efficiency, can be visualised in real-time.
This level of automation and digitalisation increases operational safety while speeding up precision felling and productivity. It gives greater management control, an optimised supply chain, fast value recovery and planning for the next crop. Data on grade outturn from a specific site can inform decisions on what tree species to plant for the next crop, what fertiliser regimen to employ, and at what age to best harvest a crop. Effectively, optimised decision-making via advanced analytics and insight.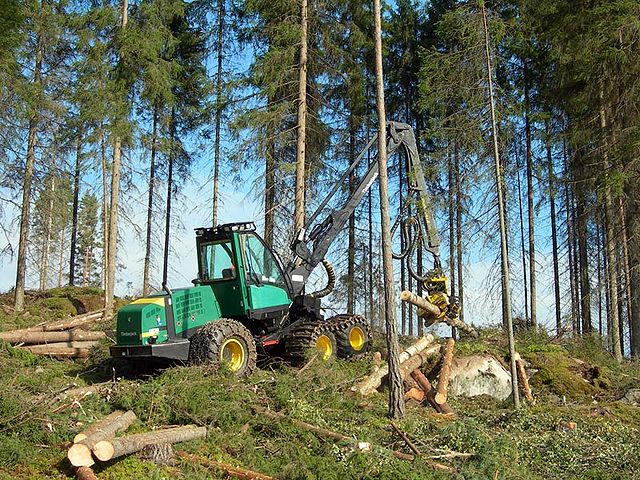 Connectivity: why it's holding Forestry back
The problem with utilising smart industrial equipment is that it's not that smart without a means of passing data between machines, people, or back-to-base. According to FPInnovations, 60% of forestry operations have no cellular coverage, which "prevents the timely flow of information between the forest and the data centre… we cannot use the productivity tracking technology that's being used in other sections, such as agriculture."
Cellular coverage in remote locations, especially covering woodland, mine pits or agricultural fields is often patchy or unavailable and this leaves remote teams and machines disconnected. Recent forestry development has overcome this, to some extent, using geostationary (GEO) satellite technology.
In their 2021 trial project, FPInnovations and partners tested the use of a mobile, private LTE (cellular) network in the forest. An LTE base station was set up at the edge of a cut block, utilising a 30-metre portable cell tower, omnidirectional antenna and tower-mounted amplifier (TMA) to increase signal strength for extended coverage. A satellite terminal was then used to connect the LTE system to the internet.
In this trial, one cell tower covered a 10-kilometre radius. Devices within this radius, including cell phones, tablets and telematics, communicated with the cell tower even while in motion. The GEO satellite service provided the essential backhaul of data. You can read more about the trial here, where the learnings from the project are available.
But this type of solution comes with high initial investment costs, and the use of geostationary satellites can create limitations over more rugged terrain, where a view of the sky is restricted. Devices that connect with geostationary satellites – in orbit 35,786 km above Earth – need to have a clear line of sight to their satellite, which can prove difficult in mountainous and wooded areas. The evolution of the project is to use a satellite transceiver that speaks to satellites in Low Earth Orbit (LEO).
The role of LEO satellites in bridging the gaps
Low Earth Orbit (LEO) satellite networks benefit from lower latency (because of their relative proximity to Earth), and can provide more reliable coverage if there are line-of-sight challenges, or the operation is mobile.
Iridium utilises a mesh of LEO satellites able to communicate with one another, passing data from one satellite to another, until the final destination is reached. Antennas communicating with the mesh network don't need to be 'pointed' towards a single satellite, as data can be picked up by any satellite within the constellation and passed through the network, to the ground station.
This makes this network ideal for mobile IoT applications, and perfect for heavy machinery, or operations that shift in location, such as transitory logger camps. Iridium Certus 100 service can provide ubiquitous connectivity in very remote, forest areas.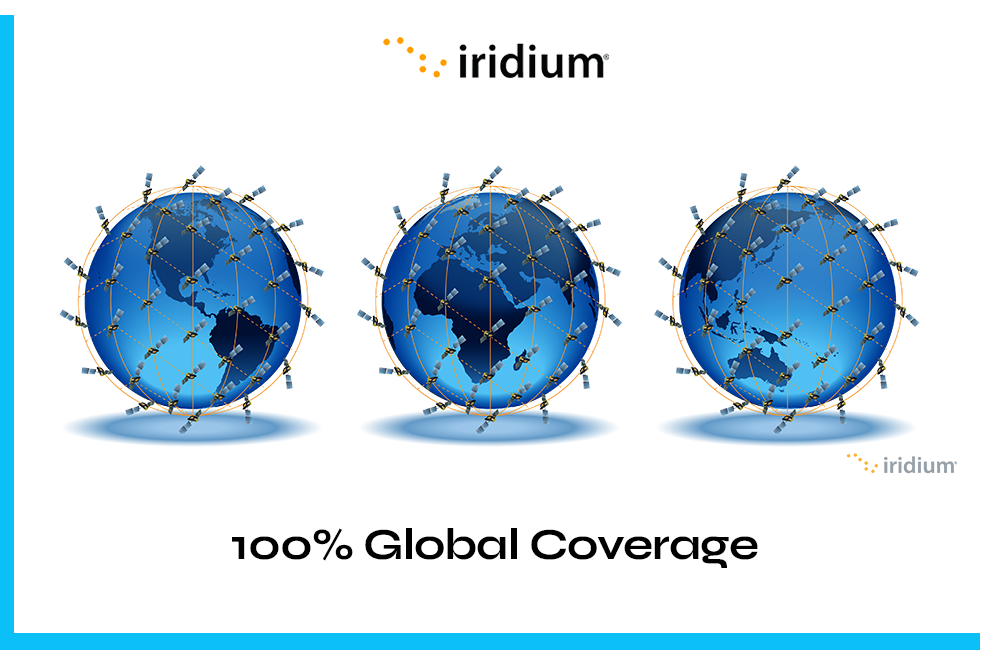 Implications for developing precision forestry technologies
Reliable satellite connectivity, be that as the primary form of data connectivity or as a data backhaul for cellular or LoRa networks, creates the foundations for smart precision forestry technology, bringing several exciting digital operational capabilities.
The guaranteed connectivity is essential to the constant stream of data that passes between high-precision heavy machinery and the controller. It may be simple sensory data, such as sudden movements, or hazardous objects detected in the logging zone; a block in the workflow or a major mechanical malfunction. Remote heavy machine monitoring, diagnostics and troubleshooting can also provide advance warning on machine maintenance, saving downtime and redundancy, creating operational efficiency and reducing costs.
Steps towards Forestry digitisation
One obvious consideration for implementing precision forestry technology is the scale of investment relative to the size of the logger operation. For a forestry operation curious to see if the benefits of automation can be realised, satellite IoT devices present a very rapid and low cost means of backhauling data from individual machines, and can be rapidly scaled up or down. They can help logging operations evolve from analogue to digital in incremental ways, depending on the volume of data that needs to be transferred, and the critical nature of what's being communicated back to base, or between man and machinery.
Automated machinery requires constant data connectivity for safety and autonomous decision-making, whereas maintenance alerts may only be necessary on a report-by-exception basis. For each use case, our technical team is able to advise on the best satellite service to support the operational needs and budget.
The RockREMOTE Rugged provides a fertile opportunity for trialling the benefits of satellite connectivity in a forestry setting. It's aluminium cased, and built to withstand the roughest of environments. Fixed to a remote asset, like a Forester or Harvester, the device enables satellite data transfer of predictive and preventative maintenance analytics, for example.
Customers with small to moderate-sized Industrial IoT data requirements can utilise Iridium's IMT message-based service for cost-effective data transfer. For more data-heavy applications and real-time monitoring, the device connects TCP/IP-related data, via the Iridium Certus 100 Airtime service. Certus 100 enables data transfer of up to 200 MB per month with speeds of 22 Kbps up and 88 Kbps down.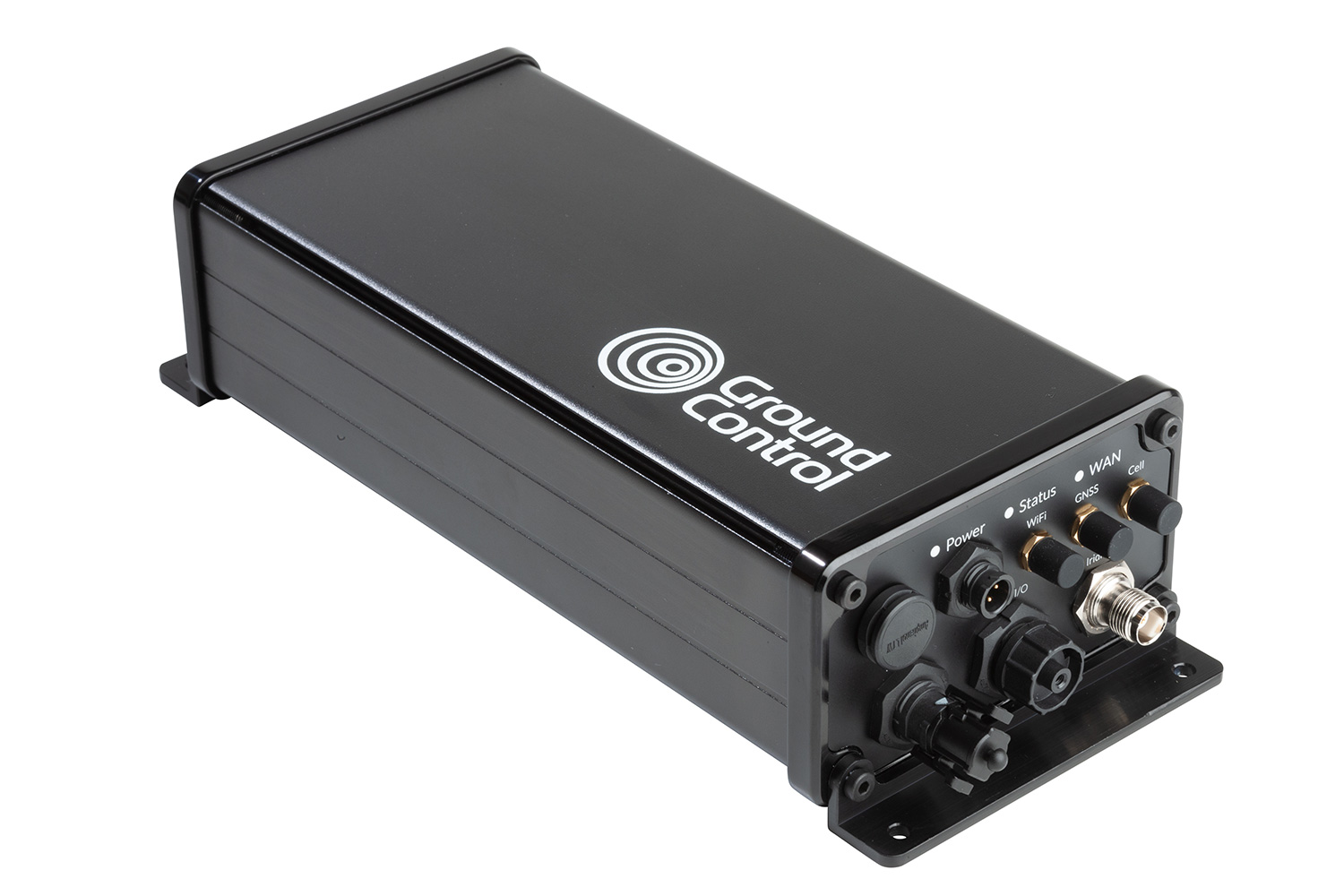 As mentioned earlier, it will maintain a reliable connection on the move, and transmit from anywhere with a clear view of the sky. If your devices and assets are already connected to an LTE Cat 1 or Cat 4 cellular network, the Rock Remote Rugged device also offers automatic WAN to satellite failover.
Digitising Forestry offers more opportunities for data insight and application: from advanced forest mapping, sensor-controlled environments and forest nurseries, to the use of drones/UAVs for fire monitoring and precision forestry inventory. Satellite provides the instant infrastructure needed to test and scale projects like these.
Unlock the potential of your data
If you would like help unlocking the potential of data for your next precision forestry project, get in touch. Our technical team would be happy to assist, no matter how big the project or whatever the question…