Drifting Buoys are used to retrieve oceanic data which is then transmitted to research labs for analysis.
Drifting Buoys are versatile kits that anyone with the know-how can use to retrieve their own oceanic data. Generally, the main purpose of drifting buoys is to measure ocean currents and sea temperatures, the data of which is then transmitted back to research labs on the mainland for analysis.
The data provides vital intelligence for weather and climate models and ultimately aids in the better understanding of ocean behaviour and intensity forecasting.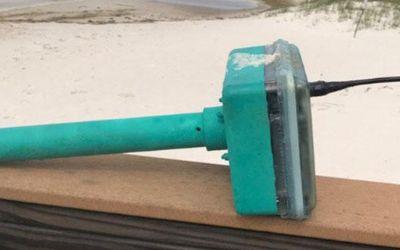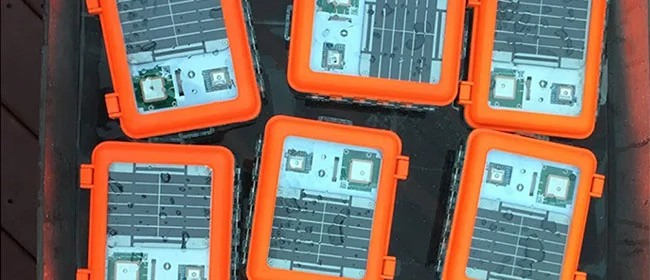 Maker Buoy
The Maker Buoy is a solar-powered, Arduino-based research buoy that measures ocean drift and sea temperature and carries a RockBLOCK 9603 to transmit position, water temperature, and other data via the Iridium satellite network.
The unit can be built by hobbyists, researchers, and meteorological organisations, and data shared is used to further our understanding of our oceans.
Maker Buoy supplies various options: a bare PCB, a populated PCB, a complete kit for the end-user to construct themselves, and a complete unit. One of the most notable users of Maker Buoy is The Ocean Cleanup.
"A nice feature of Rock Seven's RockBLOCK Iridium satellite SBD service is the ability to forward messages to another modem, allowing access to Maker Buoy data in locations without Internet access."
The Challenge
Drifters are sometimes thrown in the ocean in the path of typhoons and hurricanes to gain a better understanding of ocean behaviour. As such, components need to be long-lasting and compact enough to ensure efficient use of space.
Projects range from small-scale hobby projects through to high-budget global schemes, so accessibility by hobbyists, researchers, and organisations alike is key.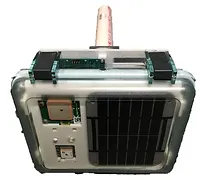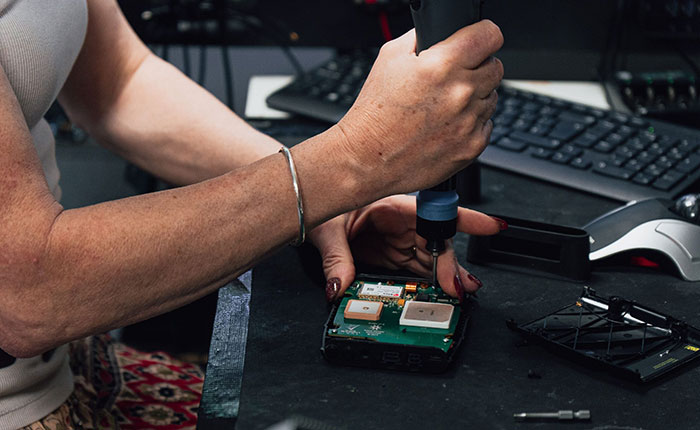 The Solution
RockBLOCK is a versatile, compact, low-power and dependable way of sending and receiving data from remote locations. It uses the Iridium satellite network, giving truly global coverage.
RockBLOCK is readily available to anyone with a passion for IoT who wants to send and receive data from remote locations – such as the middle of ocean.
KEY FEATURES
Truly global two-way coverage
Low power usage, small antenna
Plug-and-play product, simple setup
Reliable data transmission with acknowledgements
Lifetime phone and email support
RockBLOCK 9603
Built with Ground Control
If you're exploring your own ocean and coastal monitoring buoys project, please call or email us, or complete the form, and we'll be happy to help. We have offices in the UK and USA, and 20 years' experience in satellite connectivity, so you're in safe hands.