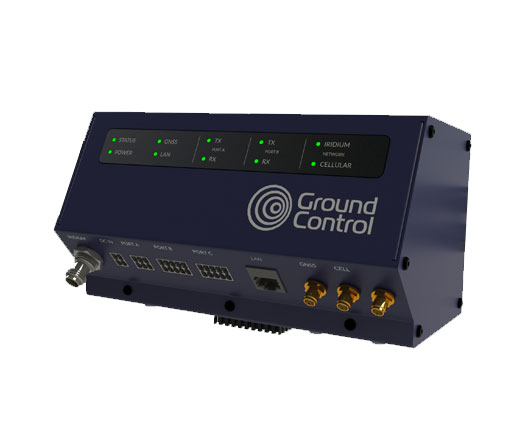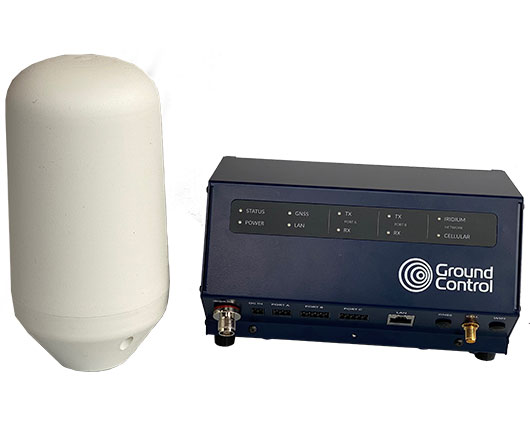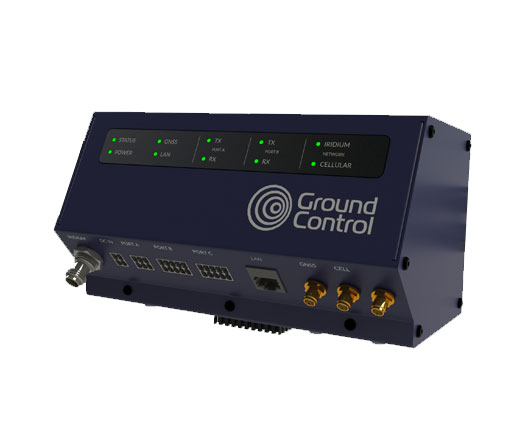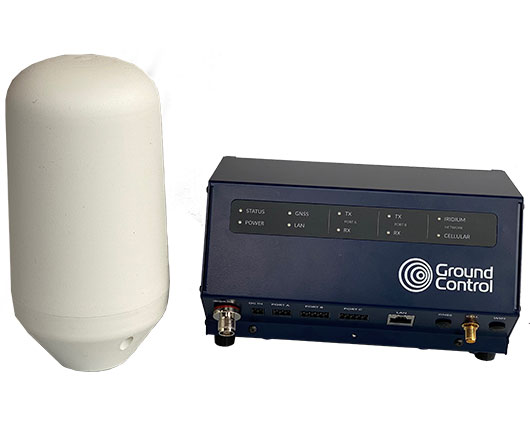 RockREMOTE
RockREMOTE delivers a reliable and flexible, all IP-based, dual-mode LTE-Satellite communications solution for fixed, semi-fixed or mobile M2M/IoT applications worldwide. Customers select between Ethernet, Wi-Fi or Serial RS232/485 for their communications interface requirements.
The highly adaptable RockREMOTE guarantees robust communication and provides the vital link to ensure that your data keeps flowing when the grid stops.
Key Features
Omni-directional, with no antenna pointing required; ideal for fixed deployment in hilly or woody locations, or for on-the-move applications

Simple to deploy, IP-based over Ethernet or Wi-Fi

Dual mode Iridium Certus satellite network combined with LTE

Small form factor, industry standard DIN rail mounting

Usage optimization enables RockREMOTE to be deployed in solar powered environments in locations where mains power is unavailable

Powerful integrated processing, storage and security enables the evolution towards Edge Computing

Support for MQTT into IoT cloud services from Amazon, Google and Microsoft

Ground Control's subscription management platform, Cloudloop, enables visibility and control over your asset usage

Hardware security module ensures that your data is secured while being transmitted over the network

Transparent message buffering, queuing, and automatic data compression
Technical Specification
Processor: Quad Core 1.5GHz Cortex-A72 (ARM v8)

Memory: 2GB RAM, 8GB Flash

Operating System: Linux

Satellite: Iridium Certus with Omni Antenna

Cellular: Telit LE910Cx Modem with embedded GNSS (region-specific variants available)

SIM Card Slots: 2 x Standard SIM card slots (Satellite + Cellular)

Serial Interfaces: 1 x RS232 interface, 1 x RS485 interface

Digital Interfaces: 1 x GPIO interface

Network Interfaces: 1 x RJ45 Ethernet and WiFi

Power Specification: Range: 10v - 30v DC | Draw: 1.5 amp average, 4 amp peak (at 12v). Supercapacitors for safe shutdown

Power Interface: Spring loaded header socket

Hardware Security: Dedicated hardware security module

Dimensions (LxWxH): 193.3mm x 120.3mm x 111.7mm

Mounting: Industry Standard DIN rail mounting

User Interface: Easy to use dashboard for configuration, debugging and monitoring
Effortless IoT
Dashboard – User Interface
Easy to use interface to configure RockREMOTE functionality
Advanced debugging and monitoring tools
Remote Configuration via Cloudloop Data
Smart Connection Management
Traffic routing is based upon a user programmable strategy
Automatic reconnection and retry mechanism; on-demand, interval or scheduled connection.
Enterprise or Cloud
Integrated with Cloudloop Data for integrated Billing. Provisioning and Usage Monitoring
Certified support for AWS IoT Core, Google Cloud IoT and Azure IoT Hub
RockREMOTE for PSTN
In the UK, the Public Switch Telephone Network (PSTN) will reach the end of its life in December 2025. For Utilities companies with sites in remote areas, this presents a challenge, which we believe satellite connectivity can overcome. Watch the video to learn more.