American Signal Corporation (ASC) designs, manufactures, installs and maintains state-of-the-art mass notification systems and emergency alert systems. Recognised and implemented worldwide, ASC's solutions are relied upon daily by governments, communities, numerous industries, universities and military facilities. ASC has been an industry leader since it was founded in 1942.
Importance of ASC's work in Thailand
No one can forget the appalling loss of life and devastation caused by the 2004 Indian Ocean earthquake and tsunami (the "Boxing Day Tsunami"). An estimated 227,898 people died in 14 countries, in one of the deadliest natural disasters in recorded history.
There were no tsunami detection systems, nor means of warning the general population, in the Indian Ocean, so despite there being several hours between the earthquake and the ensuing tsunami, only a few communities recognized the warning signs and made for safety.
After the tsunami, this very quickly changed, and that's where ASC stepped in. Working with the Thai Government, ASC and their dealer installed a nationwide network of devices, including high powered speaker arrays and other alerting devices together with purpose designed management software to alert people to threats posed by tsunamis, floods and other disasters, both natural and manmade.
Learn More About ASC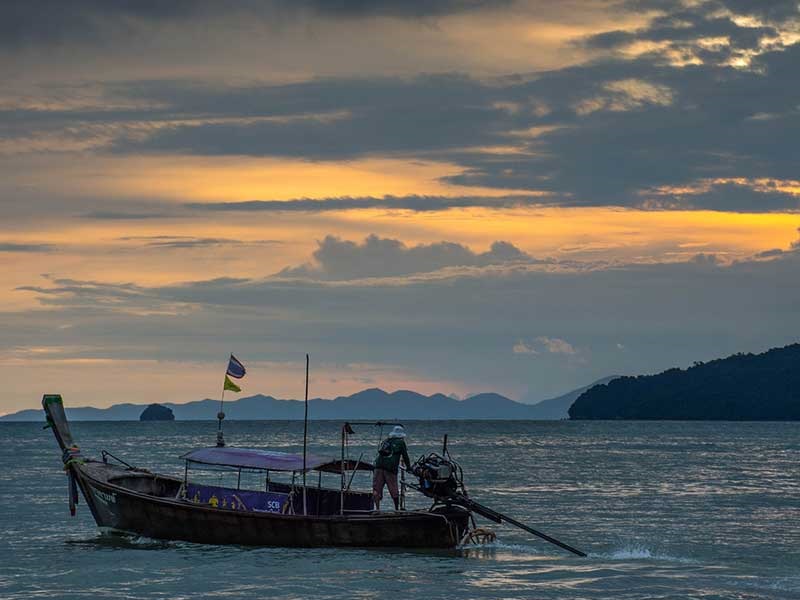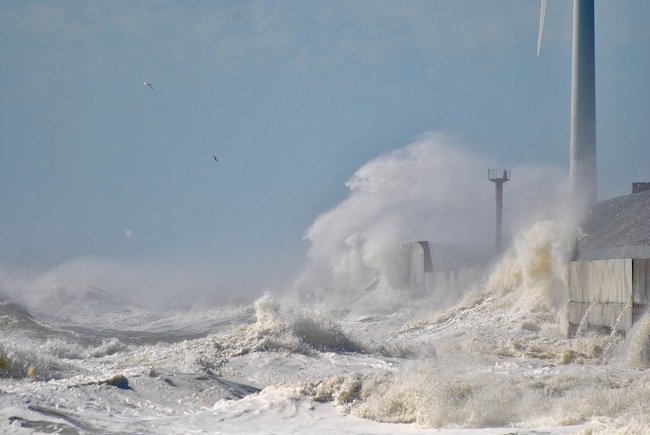 The Challenge
As a critical communications network, there was never any question that the early warning system would need to utilize satellite connectivity, both for the coverage requirements and network reliability. Commercial terrestrial power and communications networks tend to perform poorly in a disaster – either through overuse or damage to their infrastructure.
ASC's previous solution utilized geostationary satellites. Given the importance of the early warning signal, they had priority routing to ensure that their messages weren't queued behind less time-critical data.
When this service was discontinued, it was clear to the ASC team that they needed another solution to ensure that their data was passed reliably, securely and in as close to real-time as possible to the authorities.
The Solution
American Signal Corporation chose Ground Control's RockBLOCK Plus as their satellite transceiver. This delivers plug and play connectivity to the Iridium satellite constellation, which is a network of 66 satellites in low earth orbit (LEO). This has several benefits for the ASC team:
The Short Burst Data (SBD) service from Iridium enables real-time data through low-latency connections – essential for mission-critical applications like ASC's tsunami warning system
The omni-directional antennas are extremely easy to install as they do not require alignment with the geostationary satellite
Iridium SBD uses the L-Band frequency range which has a longer wavelength, and so is not affected by rain fade; it's both highly resilient and stable.

There are in excess of 1500 alerting devices across Thailand, of which over half are equipped with the RockBLOCK Plus transceivers. Radio is used for last mile connectivity of the remaining alerting devices from control points equipped with RockBLOCK Plus transceivers. The system is tested on a regular basis with a live activation by the Thai government together with daily polls to ensure that every device is operational, and data upload / download is as quick as required.
RockBLOCK Plus

"God willing, there will not be another event like the Boxing Day Tsunami for many centuries, but should the worst happen, early warning systems like American Signal Corporation's will ensure that the loss of life is minimized. With this responsibility to preserve life, ASC only works with the best suppliers. We require reliability, security and innovative thinking from our suppliers, and that's what we get from the Ground Control team."
Paul Bannister, CEO
Could your assets benefit from better connectivity?
At Ground Control we believe meaningful innovation can only occur in partnership with our customers. While we manufacture our own modems, transceivers and antennas, we also work with other leading OEMs to ensure that we can pair our customers with precisely the right product for their needs. To find out more about how we could help with your project, complete the form or call us - we have offices in the UK and USA, and we'd love to hear from you.