Delivering Satcom-on-the-Move (SOTM)
Do you require a low-profile satellite solution delivering extremely high-speed internet while parked or moving from any vehicle, vessel, or fixed platform?
Then the Kymeta u8 series flat-panel satellite terminal is for you, delivering up to 5 Mbps by 2 Mbps speeds for North America, Europe, and the Middle East (view Kymeta coverage map).
We believe the u8 is the only commercially viable SOTM VSAT antenna in existence, and it's truly powerful, delivering high-speed internet on the move, with no moving parts in the antenna (nothing to stow, far easier to maintain).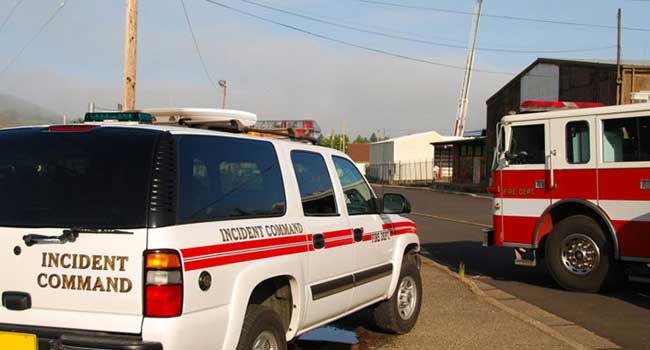 Simple Operation
Operation is as easy as providing power to the terminal and turning it on. The satellite system will automatically lock on satellite and create a wireless hotspot (or Ethernet) for very high-speed Internet.
No other interaction is needed and there is no special licensing or certification required to operate. And since there are no moving parts, there is nothing to deploy stow or maintain… Simply drive off.
KEY FEATURES
ANTENNA SPECIFICATION
CONFIGURATIONS
AIRTIME
All-weather design for mounting on any mobile or fixed surface.
No moving parts. Nothing to deploy or stow means far fewer maintenance issues.
Simply turn it on for high-speed connectivity.
High-speed internet up to 5Mbps x 2Mbps in-motion or while parked.
Low-Profile. Mount high-speed internet on vehicles/trucks/RVs that need the speed.
No certification or licensing required. May be used and operated by anyone.
No certified installer required for installation and activation.
Robust construction – hardened and proven to work on land or maritime environments.
Rated to work in extreme temperatures between -25°C to +55°C
Establishes a wide area Wi-Fi access point automatically in seconds (U8 model only).
Dimensions: L 90 cm × W 90 cm × H 14 cm / L 35.5 in. × W 35.5 in. × H 5.5 in
Weight: ~32 kg (~70 lb.)
Operational Temperature: -40 °C to +70 °C with shroud; equivalent to +55 °C + solar loading
Storage Temperature: -40 °C to +85 °C
Ingress Protection: IP66
DC Input Power: 12 VDC to 24 VDC
Power Consumption (with Integrated Modem): ~200 W (typical), 600 W (peak)
Network Interfaces: Ethernet and WiFi
Antenna Frequency Band: Ku
Antenna Type: Electronically scanned array
RX Frequency Range: 10.7 GHz to 12.75 GHz
G/T Broadside: Up to 11.25 dB/K
RX Instantaneous Bandwidth: 250 MHz
TX Frequency Range: 13.75 GHz to 14.50 GHz
EIRP: Up to 45.5 dBW with 20 W BUC
Tracking Scan Angles: Az 360°, El +15° to +90°
Tracking Receiver Type: Integrated tracking system DVB-S2, DVB-S2X
Certifications: CE, UL, RoHS, FCC
The Kymeta is available in several different configurations, and we're here to help you choose the best solution for you.
Kymeta u8 Geo Terminal, 20 W BUC, IQ 200, LTE Advanced Pro
Kymeta u8 Geo GO Terminal, 20 W BUC, IQ 200, LTE Advanced Pro
Kymeta u8 Geo Terminal, 20 W BUC, IQ 200
Kymeta u8 Geo GO Terminal, 20 W BUC, IQ 200
Kymeta u8 Geo ODU, 20 W BUC,
Kymeta u8 Geo ODU GO, 20 W BUC

Options 1-4 are turnkey terminal configurations, and include the Kymeta u8 GEO terminal with 20 W low profile BUC and embedded iDirect iQ 200 satellite modem card, with or without embedded LTE Advanced Pro modem card (Global or North America and Public Safety configuration).
The 'GO' system further includes:
u8 terminal
20° kickstand (for use on the pause)
Vehicle mounting system
AC-to-DC universal power kit
Stackable hard shell case.

Options 5 and 6 require that the customer provide their own external iDirect satellite modem (X7, iQ 200, or 9350), with the 'GO' system the same as above.
Ground Control will give you advice on the best configuration for your needs, and quote based on this. Note that irrespective of your configuration choice, the u8 typically requires a mounting option and power cables – please see Accessories (below).
Plan:
1GB Plus
3GB Plus
9GB Plus
20 GB Plus
40 GB Plus
100 GB Plus
Price per Month (USD):
$428.57
$600.00
$857.14
$1,278.57
$2,421.43
$5,850.00
Inclusive Data:
1 GB
3 GB
9 GB
20 GB
40 GB
100 GB
Overage Rate:
$0.10 per MB
$0.10 per MB
$0.10 per MB
$0.10 per MB
$0.10 per MB
$0.10 per MB
Kymeta Broadband Coverage
Kymeta connectivity for u8 terminals is offered via an iDirect Evolution-based network that aggregates a growing number of satellite providers. Delivered largely via geostationary satellites (GEO), but also able to work with Low Earth Orbit (LEO) constellations. With no required mechanical components to point toward a satellite, the Ku-band terminals are able to serve many land mobility markets around the world with high-quality Communications-On-The-Move (COTM) and Communications-On-The-Pause (COTP).
Kymeta Broadband service is currently available in four geographical regions: North America, Europe, Middle East, and East Asia and includes a growing number of countries.
Coverage map is contextual and conveys expected COTM and COTP performance.
Kymeta Coverage Map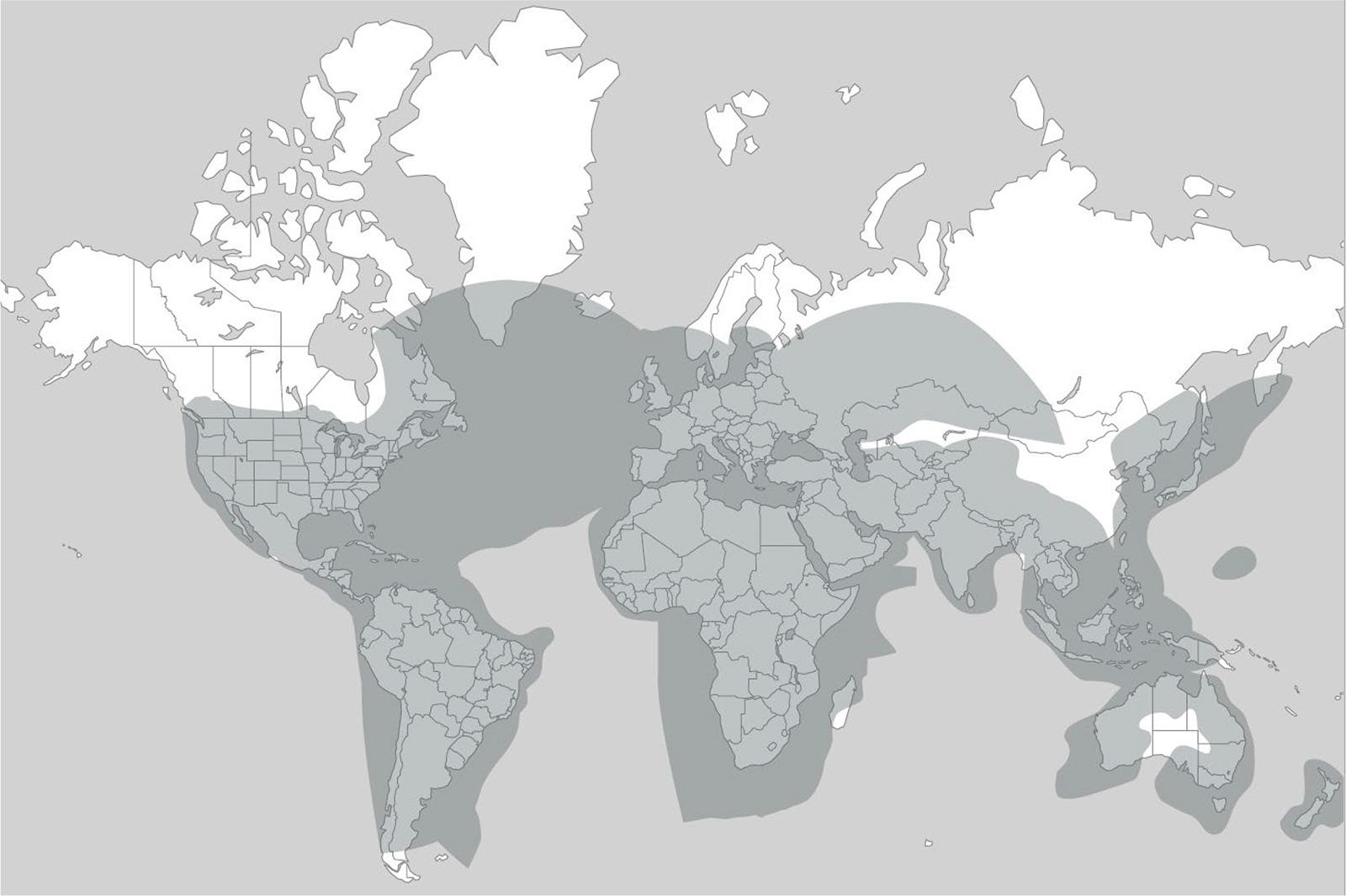 Questions about the Kymeta u8?
Great, we can help. Click the button below to start a dialogue with one of the team and see how the Kymeta u8 fits with your application.
Useful Links
Find out more
We think the Kymeta u8 is an extraordinary device, to our knowledge, the only SOTM-enabled VSAT available. We're proud to be tier one partners with Kymeta so we can offer you fantastic pricing and service in addition to the physical device.

Call or email us, or complete the form to start a conversation about whether the Kymeta u8 is the best solution for your connectivity needs.