Most of us are familiar with the limitations of terrestrial networks. However, for those working as a field engineer or as part of an expedition team; who have been a competitor in a yacht race or taken part in military training; you'll also know how important it is to overcome this limitation. Cellular connectivity only covers 15% of the globe and there are many reasons why someone may take the roads less travelled. For the purpose of this blog, the term remote personnel refers to anyone travelling outside cellular coverage regularly, or for an extended period of time – be that for work or leisure.
For both safety and well-being, it's essential that remote personnel have access to two-way communication that functions both in and out of cellular range. Determining a tracking and communication plan will reduce the chance of accidents and ensure swift response times in the case of an emergency; and by encouraging the use of two-way notifications and alerts, deliver peace of mind. This is where Ground Control's RockSTAR device can help.
Introducing the RockSTAR
The RockSTAR is a lightweight, rugged, handheld device that can be used to send and receive short messages (like SMS and short emails) and track GPS location, through the Iridium satellite network and back to Earth. Simply, if the unit has a clear view of the sky, it'll deliver two-way communications and virtually real-time tracking, anywhere and everywhere.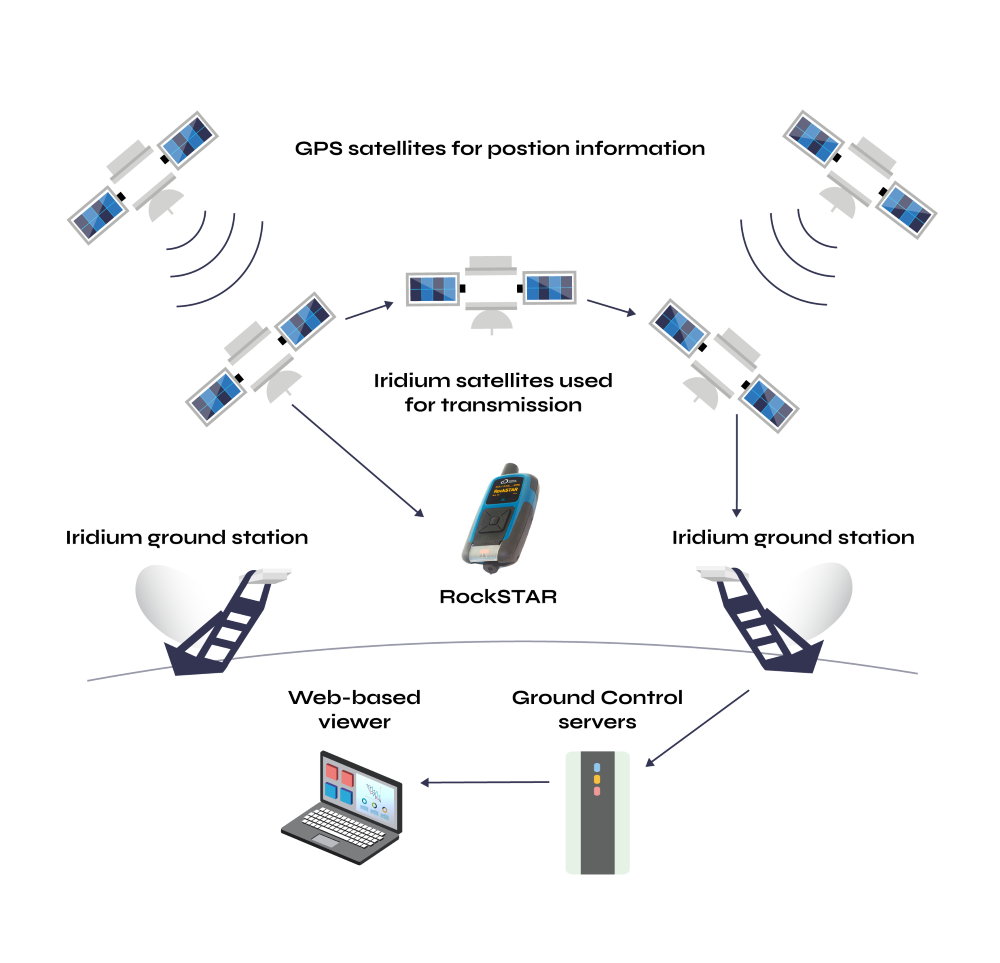 How do RockSTAR devices work?
Each RockSTAR unit houses an Iridium 9602 modem. This modem allows the device to leverage the Iridium Satellite network – using the 'short burst data' (SBD) service, to support location and messaging data transmission.
The RockSTAR can be set to 'wake up' and transmit your location anywhere between 15 seconds and once a day. It'll obtain a position using the GPS satellite network, and then transmit that position back to Ground Control HQ using the Iridium satellite network. In 1-2 seconds, the position can then be visualised on our easy-to-use web-based system or automatically set up to relay this information direct to your application.
For example, if you're a field technician working in a remote area, location data can be sent direct to whichever security tracking application your employer is using. What's more, RockSTAR units have a great battery life. Even transmitting location data every 15 minutes, a device will last 3 weeks between charges.
In addition to SBD being relatively low cost, there are no annual contracts, delivering flexibility for those who only require a satellite device like the RockSTAR for a specific trip or project. In short, if you or your team don't need to use a device for a month or more, there won't be any monthly fee, simply pay 'per month, per device'.
Additional RockSTAR features
Designed and built in the UK, the RockSTAR satellite device has also evolved throughout the years to better meet customer needs. The form factor has noticeably contracted, with the current device standing at just 144mm; other developments have helped create a feature-packed handheld unit.
RockSTAR units can be used to send and receive short messages, including SMS and short emails to nominated groups. Groups are created and amended in the device's settings and can include mobile phone numbers, email addresses and servers. Using the device itself, you can send pre-set messages or free text; the RockSTAR can also be paired with a mobile or tablet via bluetooth, enabling truly global two-way communications.
The RockSTAR unit is configured with a number of alert options; for full details please see our article on RockSTAR alerts. All six device buttons can be activated by a user in gloves and the main SOS function is initiated via the button at the bottom of the device. When pressed, the unit immediately transmits your location and pre-set emergency message to those nominated within the device's first-responder group.
The RockSTAR unit can also be used for waypointing, so key points of interest or concern (in the case of wildland firefighting) can be marked while you're out in the field, and then viewed on our web-based system.
Common RockSTAR applications
Because the RockSTAR device is ruggedised and waterproof, with a great battery life, the applications are vast. Our RockSTAR customers aren't just worldwide, they're travelling by land, air and sea. Operating in some of the most remote and harsh environments on Earth. To demonstrate this range, we've collated some of the most common remote personnel use cases supported by our RockSTAR devices today.


MILITARY EXERCISE MONITORING
Military training exercises are often held in remote locations, under challenging conditions. This can place significant strain on soldiers, thus tracking services are often employed for peace of mind and if needed, timely, mission-critical response. Ground Control worked in partnership with JCSys to tailor the RockSTAR hardware and firmware to meet the very specific and stringent requirements of the UK's Ministry of Defence. The result? A compact and durable device able to track soldiers in all weather and military attire, and pair with BLE heart rate monitors. Additionally, developer-friendly APIs meant JCSys were able to securely receive telemetry data and add the required context to support a safe training environment.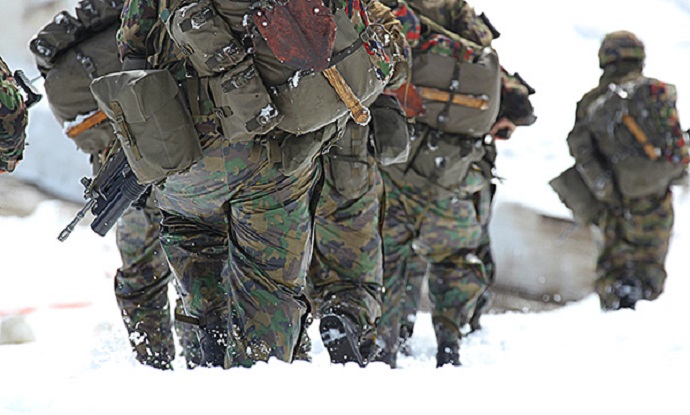 KEEPING PILOTS & PASSENGERS CONNECTED IN EMERGENCIES
Many RockSTAR users are pilots and sailors – both often travelling outside mobile phone signal. The RockSTAR can provide peace of mind for family and fleet managers, delivering real-time location data. But it's also proven itself repeatedly as a safety device. First, in 2019; Sam Rutherford and his co-pilot were ferrying a propeller aircraft from West Virginia USA to Britain. Near blizzard-like conditions brought the plane down near Makkovik, Canada. Rutherford used a RockSTAR to send an SOS to his wife who was able to relay information to emergency services. Second, just last year, Tapio Lehtinen was forced to evacuate his yacht during the Golden Globe Race. It had flooded from the stern, with water reaching deck level in just 5 minutes. Tapio was able to activate his emergency satellite tracking device and was soon picked up by rescuers.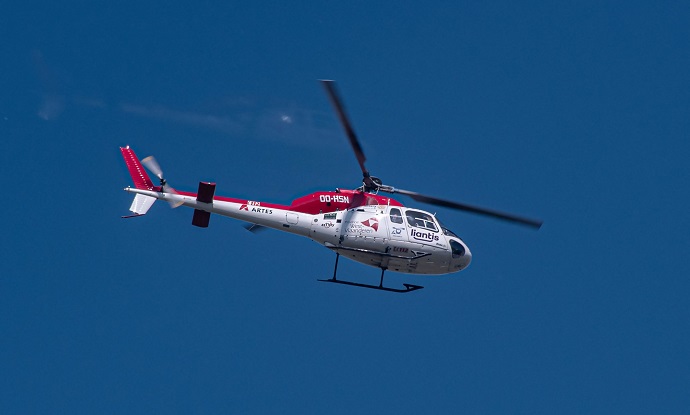 TRACKING ANTARCTIC EXPLORERS & RESEARCHERS
RockSTAR devices are ideal for use in extreme environments where wifi or cellular coverage isn't widely available. As well as being waterproof, units can operate in temperatures between -30 to 60 degrees Celsius and be operated by users in gloves. What's more, currently Iridium is the only network able to offer truly global coverage – including both poles. We're proud to have supported both researchers and explorers on multiple Antarctic trips, and our RockSTAR devices have even been used to monitor icebergs across Northern Canada.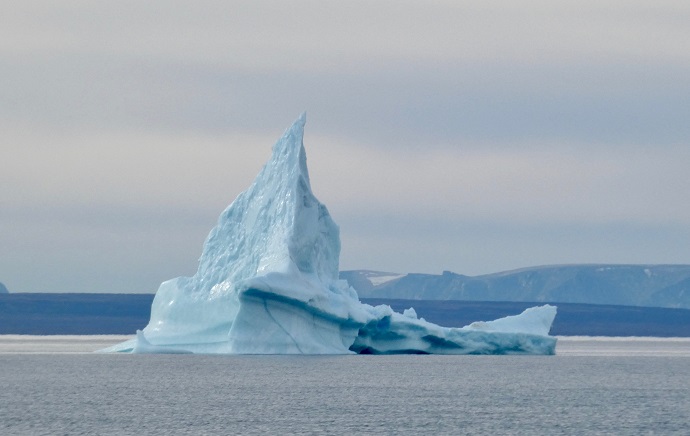 SUPPORTING RURAL-BASED POLICE OFFICERS
It is the duty of all law enforcement to "protect life and property through the enforcement of laws and regulations". This includes serving those in rural-based communities, where cellular coverage may not be available, or intermittent. As all data to and from RockSTAR units can be encrypted up to AES-256 standards, the RockSTAR can be a great, relatively inexpensive solution for two-way communications. We've worked with various police units and law enforcement rangers, ensuring personnel maintain connected and tracked at all times.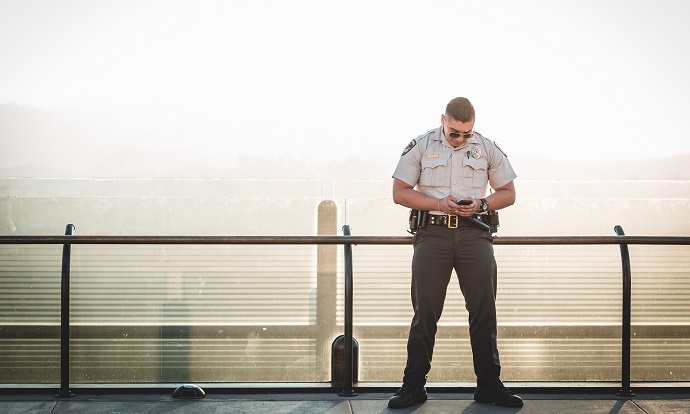 TRACKING TELEMETRY FOR ULTRA EVENT COMPETITORS
Thanks to satellite connectivity and innovations in technology, races previously deemed unsafe are now able to take place safely; allowing spectators and fellow competitors to track one another throughout. For yacht races, adventure sports that test human endurance, even off-road rallies, GPS tracking via satellite has truly transformed what's possible. Partnering with JCSys, RockSTARs have been used to provide real-time monitoring across endurance races covering jungle, desert and ice caps, all of which have minimal mobile coverage. Race organisers were able to track participant progress and utilise geo-fences, to provide early warning to individuals who have stepped outside race areas.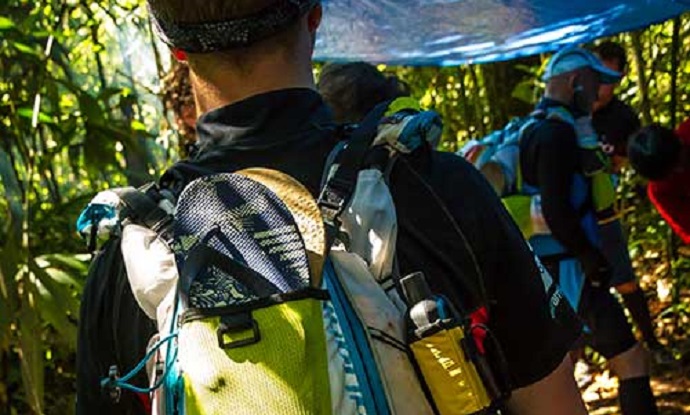 SAFEGUARDING REMOTE MEDICAL WORKERS
It's essential that when medical personnel are caring for patients in remote areas, they can be reliably tracked and monitored. To ensure their safety, devices which are lightweight and discreet, with a long battery life are essential. Many security firms have specific applications for remote and lone worker safety, that can be utilised alongside devices such as the RockSTAR to provide a complete, secure solution. We have worked with many companies, creating/enabling specific alert criteria via our RockSTAR devices, even simplifying our menu to ensure it's as easy as possible for users to access key functions.
What sets the RockSTAR apart from other satellite devices?
Flexible, Secure APIs
We understand many customers will have their own remote worker and/or security applications - so we make getting that data easy. All data to and from the unit can be encrypted up to AES-256 standards, but we're still able to give customers access to some of the lowest lines of code. This ensures all data transmissions are available in the required format, without compromising security.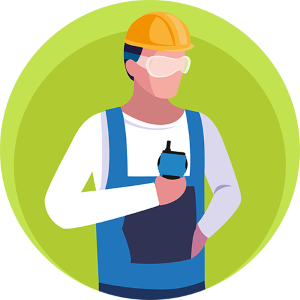 Truly Ruggedised
The RockSTAR has been built to withstand the most challenging environments. Tried and tested everyday, everywhere from the Antarctic to the Australian desert, the Pacific Ocean to Rocky Mountains in North America. The device has a number of certifications including FCC and CE MIL-810 F/G for ruggedness, and is waterproof to IP-67.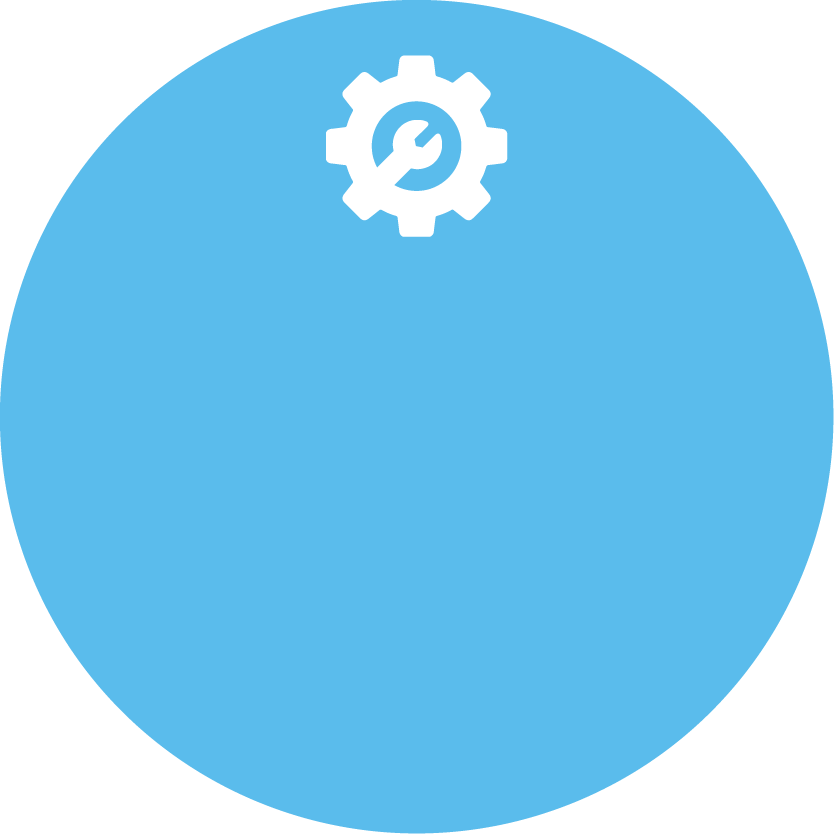 Customisation Opportunities
As manufacturers we have the flexibility to customise the device on larger orders. These ensure the RockSTAR is the best fit for our client's project. They also enrich the device's functionality for future users. For example, when working with JCSys, to better safeguard soldiers in the UK, RockSTARs were adapted to disable switch off without a PIN code.
GPS Tracking for Teams
Whether you and your team have one RockSTAR or 1,000, Ground Control's easy-to-use web platform simplifies device management. From the platform, you can track all of your field workers' positions simultaneously, both in real-time and across set periods of time.
Users can divide devices into relevant groups and set up multiple platform users with differing permissions. For example, some team members may only need to 'view' RockSTAR positions, while others could be allowed to send commands and configure devices in the field.
Within the platform users are also able to:
Add line rental and credits
Monitor alerts from all devices
Set up relevant geofences, ensuring teams receive early warning if a device enters/exits specified areas.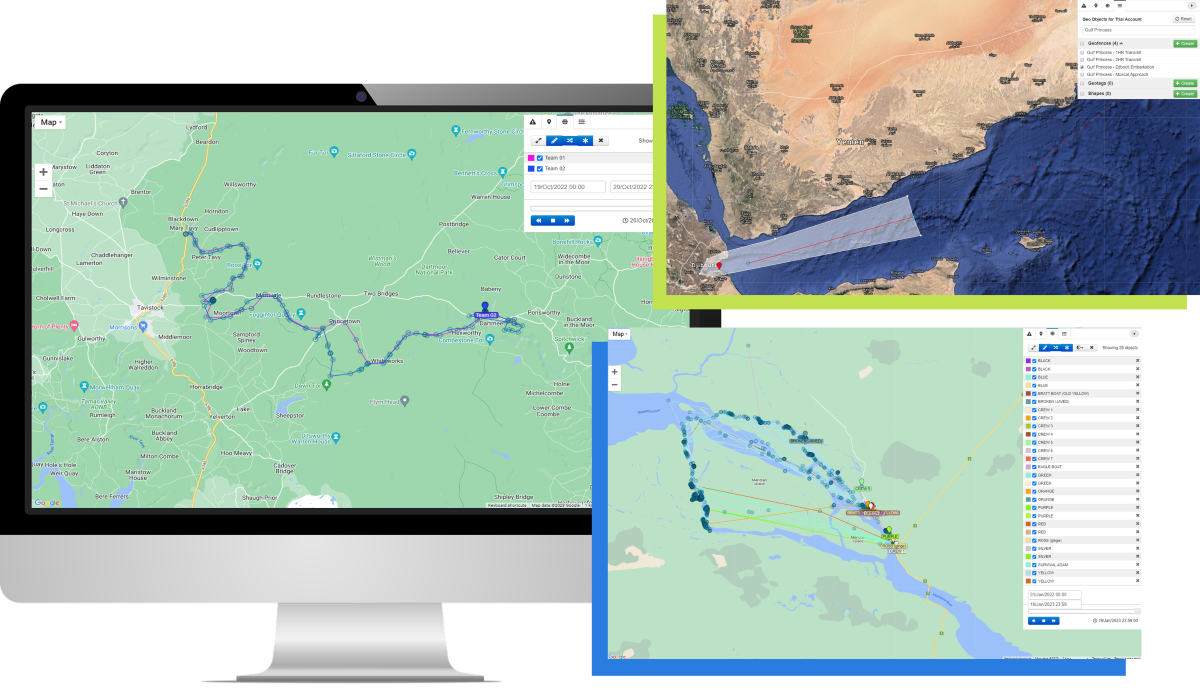 Got questions?
Ground Control's RockSTAR device helps deliver peace of mind to anyone working or travelling within remote locations - unit's have literally saved lives. From security personnel to armed forces, humanitarian aid workers to aviators, the RockSTAR might be just what you need.

For more information on how we can help solve your remote communication challenges and better safeguard you and your team, fill in the form and we'll match your enquiry with one of our experts.