The Internet of Things (IoT) describes connecting any device to other connected devices and the internet, or other communications networks. This allows all devices to collect and share data about their environment and how they are used. In short, IoT makes things smart.
Massive IoT then, is simply IoT on a massive scale; multitudes of sensors, connectivity and data processing to create new solutions. Many businesses have already adopted Massive IoT technology, citing reduced costs and wastage, and improved operational efficiency among the benefits.
Given its obvious applications to the Water industry – including smart metering and remote equipment monitoring – it's unsurprising that sensors in the water and wastewater treatment industries are forecast to grow to $2 billion by 2030. But why is this so important?
Water is a finite, essential resource. In the UK alone, it's estimated that by 2040 we'll see between 50-80% less water in rivers during the summer months, and by 2050, the population will have risen from 67 million to 75 million. To put this in perspective, the Environment Agency has predicted England will run short of water within 25 years, with Sir James Bevan describing the country as facing the "jaws of death".
Though total leakage across England and Wales has decreased over the last five years, Ofwat has estimated that currently, one fifth of all running water through pipes is lost to leakage. To even contemplate meeting increases in demand while navigating challenges such as urbanisation and climate change, suppliers must look to processes and infrastructure, across entire networks, to ensure these are as efficient as possible.
Technology advances have a history of providing the solutions we need, and thankfully, there are many ways Massive IoT is already and will continue to optimise operations for the Water and Wastewater treatment industries.
Factors driving Massive IoT adoption in the Water industry
The Water sector has already implemented a variety of sensors to monitor water quality, manage smart meters and optimise distribution. Traditionally infrastructure including pumps and reservoirs have been monitored using SCADA systems. However, the final segment of pipeline responsible for delivering water to a customer's premises, has always remained somewhat unknown to suppliers. For information here, Water companies have relied heavily on feedback from customers; for example, calling to report a leak or fault.
As Jat Brainch, Chief Commercial and Product Officer at Inmarsat puts it – "you can't manage what you can't measure, and automation and digitalisation of the data capture process to collect granular, real-time results, is becoming increasingly essential". In short, to be able to get a better handle on water management, companies need data, delivered consistently and reliably to inform decisions.
Moreover, as the risks and realities associated with climate change become better understood, so does the requirement for all organisations to reduce their overall environmental impact. This boils down to improving water optimisation and wastewater treatment so water can safely be recycled. Both of which can be better facilitated with IoT technologies.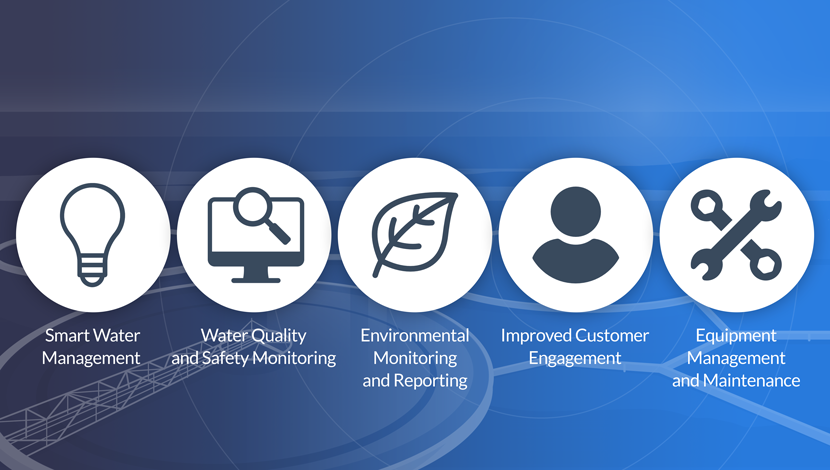 5 ways Massive IoT can benefit Water and Wastewater companies
Smart water management
Water quality and safety monitoring
Improved customer engagement
Environmental monitoring and reporting
Equipment management and maintenance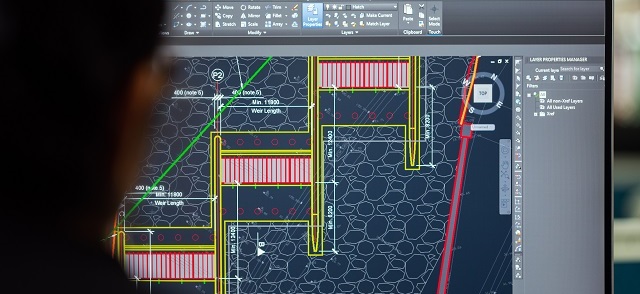 1. Smart water management
Utilising IoT technologies such as sensors, geospatial mapping, and big data analytics, companies can efficiently plan, develop, distribute, and manage water resources. Real-time monitoring and predictive analytics enable transparent pipeline management, water conservation, leak detection, and optimised service planning.
2. Water quality and safety monitoring
Monitoring water quality is crucial to ensure that suitable quality standards are maintained at every stage of the water cycle, from collection through treatment and distribution.
Despite laws that require water companies to treat and dispose of wastewater, raw sewage and contaminants from factories are still legally and illegally dumped in waterways in much higher concentrations than are safe for human and animal health. Estimates reveal that in 2020, there were more than 400,000 instances of discharged raw sewage into English and Welsh rivers.
Real-time monitoring systems with sensors provide data on various parameters, including pH level, dissolved oxygen level, and turbidity. This data helps identify contamination sources faster and prevent further spread, ensuring suitable water quality standards are maintained throughout the water cycle.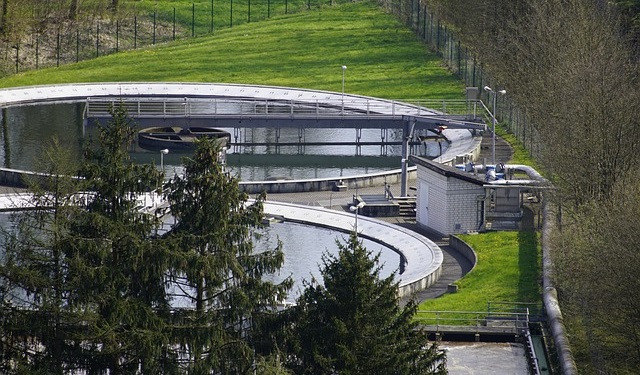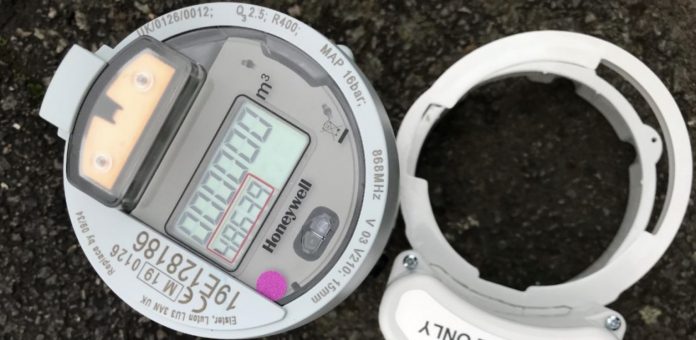 3. Improved customer engagement
Advanced Metering Infrastructure (AMI) technology enables real-time data collection and evaluation of water consumption. Water companies can provide customers with real-time alerts about network damage, leaks, and adjust pricing based on insights. This empowers customers to make conscious decisions, leading to improved customer satisfaction, engagement, and reduced water consumption.
4. Environmental monitoring and reporting
Blocked, overflowing systems can cause flooding, erosion, turbidity, storm and sanitary sewer system overflow, and infrastructure damage. While most businesses have some form of environmental monitoring system in place, there are many challenges associated with measuring and reporting on water usage. For example, remote locations can be difficult to access and monitor; pipes can become blocked or damaged; and heavy rainfall can cause flooding and damage equipment.
By combining data from sensors within Powered Telemetry Modules (PTM), companies can monitor and forecast events such as flooding, erosion, and infrastructure damage. Utilising a variety of monitoring tools, proactive measures can be implemented to prevent and mitigate damage in areas most at risk.
OBSCAPE ENVIRONMENTAL MONITORING CASE STUDY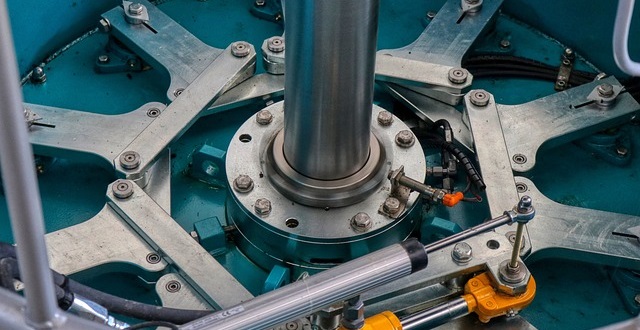 5. Equipment management and maintenance
Remote monitoring and analytics help identify deviations in asset performance, allowing companies to troubleshoot and address problems before they cause damage or disruption. Predictive maintenance software alerts technicians about necessary repairs, reducing maintenance costs and preventing larger repairs or outages.
Challenges to Massive IoT deployment success: Cost, cybersecurity and connectivity
Water infrastructure is vast. Due to the volumes required, the cost of modernisation and installation of new hardware is substantial. So much so that installation is often cited as the largest cost challenge when deploying IoT solutions at scale.
In addition, legacy systems and ageing infrastructures common to businesses within the Water and Wastewater sector means that adding devices may not be quite as simple as just installing. Often some level of customisation will be required to ensure newly introduced devices work well within existing operations.
However, IoT sensors, specifically those which are battery powered, have become increasingly cost-effective and providers don't need to light up all pipelines within a network to reap benefits. When working with smart meters for example, even relatively small numbers can be used to affect change. After all, any increase in data and operation visibility can help water companies make smarter decisions and reduce maintenance costs.
Next, cybersecurity. Though Water companies must and do ensure processes require the very minimum of customer data in each instance, with increased data and data transmission, keeping this information secure from the reach of hostile parties becomes more difficult.
In 2021, a cyberattack attempt was made to tamper with the levels of sodium hydroxide in Oldsmar, Florida's water supply. Thankfully the plant operator observed what was going on and the attack was blocked in time, but the incident does serve as a reminder of national infrastructure vulnerabilities.
Addressing this challenge requires companies and organisations to build security through every layer of the stack, and is essential to successful IoT deployment.
Finally, connectivity. It would be remiss to not highlight that the ability to quickly adapt to surges, peaks, and troughs is dependent on reliable, consistent data. Ultimately your decisions can only be as fast and as smart, as the data at hand allows. As water company networks tend to span over large areas, it's likely some of your network will fall outside terrestrial coverage. It's estimated that just 15% of the Earth's surface is supported by cellular, whereas Satellite networks like Iridium cover everywhere and anywhere – including both poles.
What's more, a recent paper found 75% of decision makers struggled to deploy their IoT projects because of connectivity issues. So it's important companies consider connectivity options early on in IoT planning, opting for a connectivity strategy able to consistently support all assets within a network.
In addition, it's key companies in Water and Wastewater industries ensure connectivity strategies include alternate connectivity options for backup and backhaul. This way, should there be a problem with the terrestrial networks due to e.g. bad weather or natural disasters, your IoT application isn't negatively affected by long delays or gaps in data.
Simply, the benefits of Massive IoT are massive. Unlocking the power of smart devices and data analytics, through Massive IoT and AI, is key to ensure a more resilient, optimised and secure water network for the environment today and into the future.
Want to discuss your connectivity options?
With our extensive experience partnering with satellite network providers like Iridium and Inmarsat, we offer competitive pricing and flexible data bundles. If you're looking for objective advice and support for your IoT project, fill in the form below. Our expert team is here to assist you.