Obscape have been developing, manufacturing and supplying real-time systems for environmental observations for over a decade. Their mission is to make high quality, environment observations easy. Obscape's instruments are designed to be easily installed, compact, robust and low maintenance. The small size and integrated telemetry and solar power make Obscape's instruments very easy to use and deploy.

Preventing the Causes of Flooding
A Government Agency responsible for coastal, storm water and catchment management assigned Obscape to assist with reporting on areas such as – monitoring and reporting on catchment management, flood risk areas, storm drains and drainage ditches with the aid of the RockBLOCK.
Blocked, overflowing systems can cause flooding, erosion, turbidity, storm and sanitary sewer system overflow, and infrastructure damage. Combining data received from Rock Seven (now trading as Ground Control)'s Iridium RockBLOCK 9602 modems, which can be located in Obscape's Powered Telemetry Modules (PTM), Obscape clients are able to monitor and forecast these events visually from their powerful portal from a mixture of time lapse cameras, water level gauges, rain gauges, and weather gauges.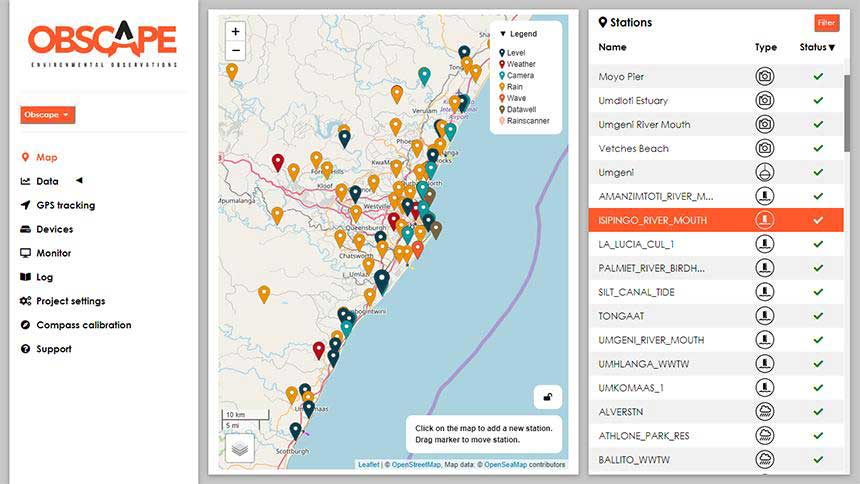 Reliable, Accurate Flood Mapping
With the aid of Ground Control products, Obscape confirms data by managing and monitoring developments in urban river corridors and wetlands as important natural features within the urban landscape; for the purpose of promoting multi-functional, sustainable use of river corridors and drainage systems.
By using Ground Control systems, Obscape can report on stressed areas in urban infrastructure in real-time and forecast where improvements in water infrastructure is required.
Collated data received and converted from Ground Control's Iridium Modules enables Obscape to advise the Agency on predictive capabilities of flood mapping when looking at historical flood data paired with real-time and predicted weather and precipitation data.
PTM Modules Obscape have installed for the Government Agency
With the help of Ground Control's location communication systems, Obscape have developed their durable monitoring systems to convey, repeatable accurate reliable information in the most efficient and cost-effective manner.
This includes collection of data using the RockBLOCK to transmit from remote areas; with the information transmitted back to the user without need to repeatedly visit a site.
Examples of devices which can be installed with the RockBLOCK:
Water level gauges
Time lapse camera
Rain gauges
Weather stations

Satellite communication information can be relayed through multiple RockBLOCK satcom devices with accumulated reporting to one Data Portal.
LEARN MORE ABOUT THE RockBLOCK
Beach Surveys – Monthly
Offshore Mapping
Estuarine Surveys x 12
Wave Buoys x 4
ADCPs x 5
Rain Radar x 1
Wave Radar x 1
Tide & Level Gauges x 50
Rain Gauges x 60
Weather Stations x 10
Time Lapse Cameras x 40
Real Time Water Quality x 17
AIS Data Logging
LoraWAN Gateway
Offshore Weather Station x 1
"Rock Seven [now trading as Ground Control] can improve the efficiency and quality of our environmental data gathering. By installing a RockBLOCK in our PTM we can guarantee a great investment and low running costs, reliability, resilience, operator ease of use installation and operation, data accuracy, quality assurance, quality control and data security."
Obscape and the RockBLOCK in Action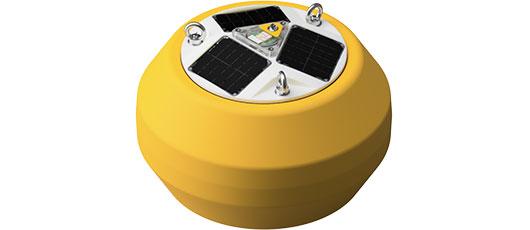 Wave Buoy Close Up
The solar-powered wave buoys benefit from recent advances in sensor and data technology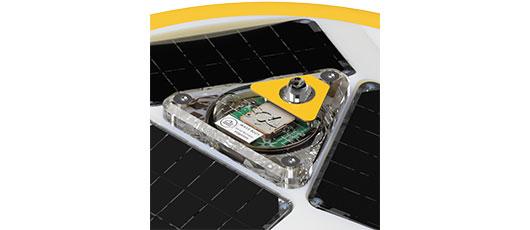 Wave Buoy
The wave buoys are rugged, lightweight, reliable and affordable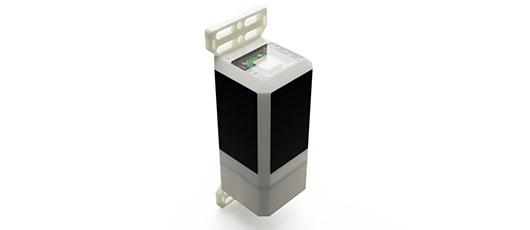 PTM Module
Affordable, solar-powered, robust, and complete wireless, as standard the PTM acts as a weather station, level gauge, time lapse camera, rain gauge and CT station
Power and Telemetry Module Close Up
The PTM is an 'all in one' datalogger with both satellite and cellular connectivity
Want to know more?
If you're interested in Obscape's environmental monitoring and reporting solution, or you have your own environmental software or hardware and want to explore integration options with Ground Control's satellite tracking devices, we'd love to hear from you. Call or email us, or complete the form, and one of our experienced team will be happy to help.