RWE is one of the world's leading renewable energy companies, and operates five hydroelectric power stations in Snowdonia, North Wales – an area with significant rainfall that's perfect for harnessing water to produce electricity. To maximise its renewable energy output from the reservoirs, RWE needs to manage the water levels in its catchment areas to perfection.
Turning Excess Rainfall Into Energy
Climate change is increasing the risk of flooding in this remote, mountainous region. As well as the potential damage floods can cause to the countryside and infrastructure, there's a missed opportunity to use the excess rainfall to generate more renewable energy.
If RWE can closely monitor conditions at its hydroelectric power stations, it can better manage water levels and flow rates; until 2016, however, RWE had to rely upon sending people into the mountains to take measurements. This was time-consuming, costly, and produced limited and inaccurate results.
It was also potentially unsafe, because RWE Hydro's operations centre is in Dolgarrog, about 10 metres above sea level; the fieldwork could be up to 600 metres above sea level, with radically different weather conditions possible.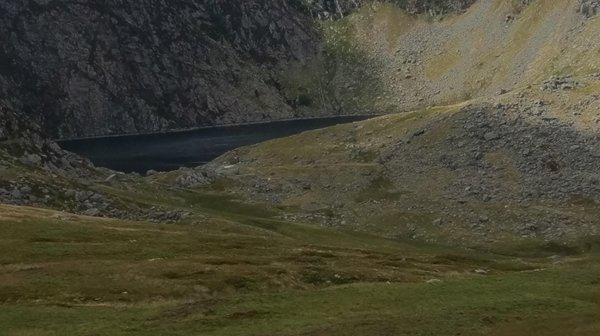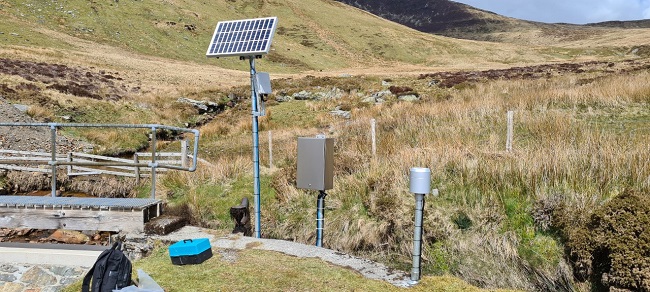 The Challenge
In 2016, RWE decided to install automated hydrology stations, with the goal of getting valuable, precise, up-to-date information on conditions without needing to send people into the field. These installations would constantly monitor water levels, precipitation, air and water temperatures, and relative humidity, enabling the company to prevent water wastage, and maximise the amount of renewable energy it supplies to the grid.
RWE faced multiple challenges in this endeavour: firstly, the solution needed to be unobtrusive, and not impair the beauty of this landscape. Secondly, there's no terrestrial power to these areas. Finally, there's no land- or mobile-based communication network; to successfully gather and send the necessary data, RWE needed a solution that resolved all of these issues.
The Solution
Ground Control worked with our satellite connectivity partner Inmarsat, sensor provider OTT Hydromet, and ASTECH Engineering Services to design, develop and deploy four energy efficient, solar powered, IoT-enabled hydrological stations.
We used Hughes 9502 BGAN M2M terminals to transmit data every three hours, but data is collected every 15 minutes. Edge computing allows the frequency of transmission to be increased if data falls outside of normal parameters, which in turn alerts the RWE engineers, and allows them to respond.
Once water levels drop within normal parameters, the transmissions slow down again. As a result of this efficient process, monthly data usage at each site does not exceed 2MB.
It's a very flexible, modular system which allows the configuration to be changed, or new features added, as needed.
Hughes 9502 Range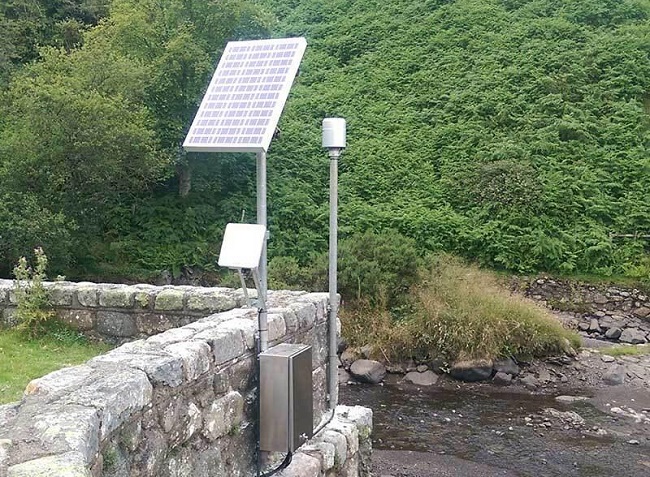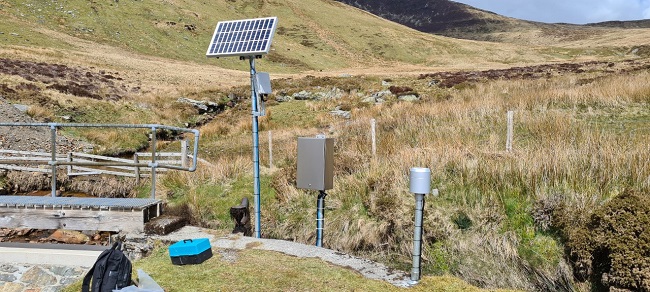 The Result
With real-time alerts of heavy rainfall, RWE can direct as much water as possible into leats and waterways, which then flow into the lakes and reservoirs. From there, RWE uses the water to generate power.
RWE are also able to reduce water wastage. When maintenance work needs to be completed, or improvements made to the waterway system, these should be done when the weather is dry and likely to remain so, as otherwise, water has to be diverted away from the area, and is wasted. With the hydrology data RWE receive, they know when the conditions are right, and can both reduce wastage and better ensure the safety of their field operatives.
RWE now plan to add a further eight hydrology stations to their network to build a full picture across their Snowdonia catchment.
"In such a changeable and challenging environment like Snowdonia, the real-time data from the BGAN-enabled hydrology stations lets us respond quickly and effectively to any changes in the water levels. We can maximise electricity production, reduce water waste and minimise the threat of damage through overspill to the landscape and our own infrastructure, while keeping our staff safe and secure."
John McNab – Operations Engineer

Ground Control's accreditations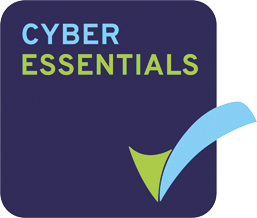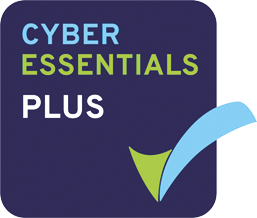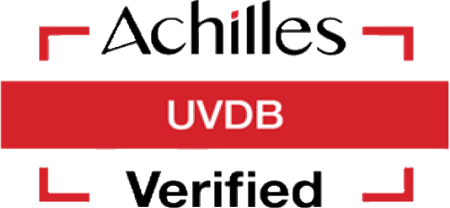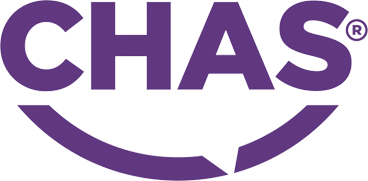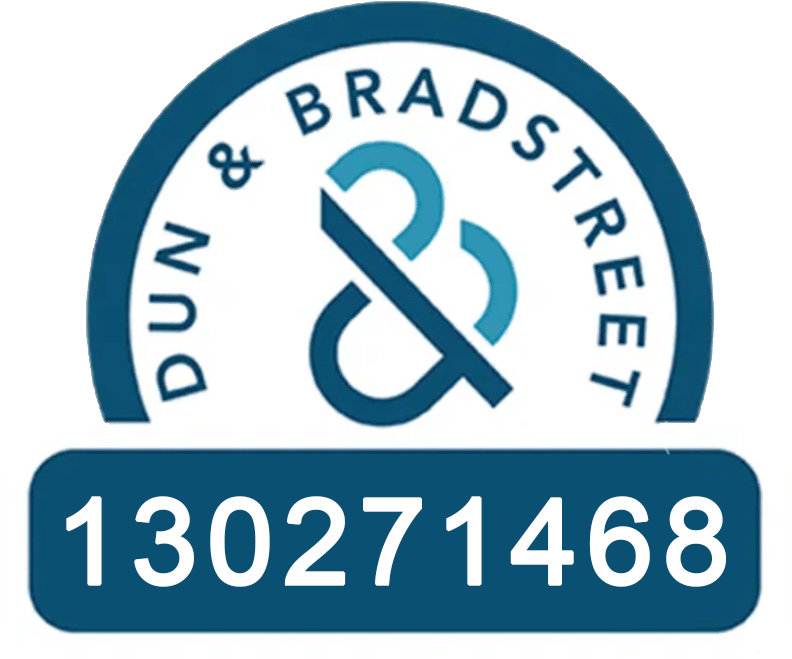 Could your renewables project benefit from better connectivity?
The Ground Control team, as we hope this case study illustrates, is here to help solve your IoT connectivity challenges. If your project is in remote areas with limited cellular coverage, our partnerships with leading satellite service providers ensures that we can always bring your data home.

Complete the form or call us - we have offices in the UK and USA, and we'd love to hear from you.