40Geo captures geographical information from hard-to-reach areas and analyses it to deliver situational awareness, competitive intelligence, and advanced visualisation for supply chain optimisation. One of the means 40Geo has of collecting data is utilising drifting data buoys, which are deployed into areas being used for, or potentially used for, oil and gas exploration and extraction. These data buoys capture wave height, temperature, wind speed, and over time, forecast patterns in ocean currents. They can even detect volume and frequency of other passing vessels by tapping into the radio signals sent out from boats. With 40Geo's analysis, this becomes powerful data to aid decisions about when and where to situate off-shore oil and gas operations.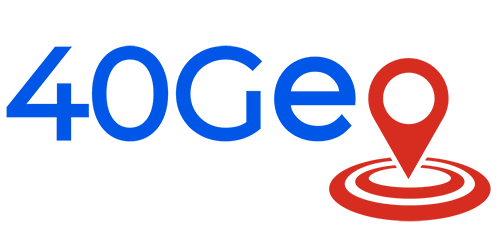 The challenge
Many areas suitable for oil and gas extraction are also very remote, so backhauling that data from the data buoys to 40Geo's servers requires a satellite connection. To date, 40Geo's drifting data buoys have leveraged Ground Control's RockBLOCK 9602 for this application, placing the transceiver into a waterproof box on top of the buoy.
This gives the team close to real-time data under any circumstances, as the L-Band frequency that the RockBLOCK 9602 leverages is not affected by weather conditions. It's also completely global coverage because it uses the Iridium satellite constellation; no matter where the buoy drifts to, 40Geo will be able to pinpoint its location.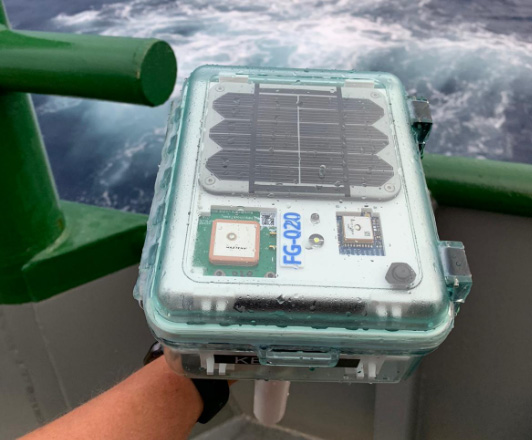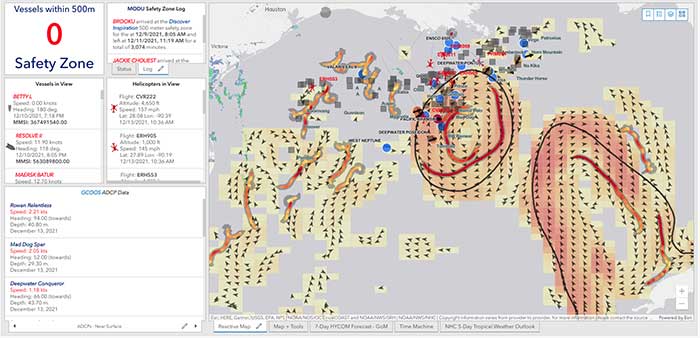 The evolution
In the Gulf of Mexico, an area rich in oil and gas reserves, there are two considerations that make 40Geo's current data buoys less optimal. Firstly, there is mobile network coverage for a reasonable amount of the gulf, which, because it's often lower cost compared to satellite transmission, will be the preferred means of sending and receiving data.
Secondly, there are powerful currents that can send the unpowered data buoys well away from the areas that are of most interest to 40Geo's oil and gas customers.
The solution
40Geo is in the final stages of launching a new USV (unmanned surface vessel) which has the ability to be remotely operated, meaning that if it should travel out of the area under inspection, the operator can put it back on course. In addition to this, the new autonomous vehicle will utilise the RockREMOTE rather than the RockBLOCK 9602 for its data transmission.
This is because the RockREMOTE is a hybrid LTE-M / Certus 100 / Iridium Messaging Transport (IMT)-capable device, allowing the 40Geo to use a single 'box' for all of their connectivity requirements. The RockREMOTE can be configured to leverage the mobile network whenever available, and seamlessly switch to satellite when mobile data is unavailable, giving the 40Geo team the perfect balance of optimised costs and 100% connectivity.
The USV will be able to undertake other tasks in addition to its main purpose of measuring wave height, wind speed etc. For example, a weather balloon can be launched from the platform to capture data from hurricanes. It simply wouldn't be possible to launch this from an oil rig because of the fire risk from the sensing equipment and the helium (although the risk is small, helium is listed as hazardous by some operators), and the potential for the balloon to impact drilling equipment.
40Geo's multitasking USVs can be used for many different applications, including air quality monitoring after oil spills, surveys of ocean currents for renewable infrastructure planning, video inspection of unmanned assets, marine mammal detection, and any other tasks that clients can envision.
"We chose the RockBLOCK because it delivered exactly what we needed: plug-and-play satellite connectivity that delivers close to real-time data. The developer documentation is thorough and the API interface works well. The RockREMOTE is an exciting evolution allowing us to provide more data while controlling costs; this is the sort of innovation that will propel satellite IoT applications forward."
What's next?
The new USVs enter operation in November 2022, and after trials in the Gulf of Mexico, will be available for global deployment from 2023.
You can find out more about 40Geo's exciting work at https://www.40geo.com/.
Like to know more?
If you're interested in 40Geo's data buoys, or you have your own tracking software and want to explore integration options with Ground Control's satellite tracking devices, we'd love to hear from you.

Call or email us, or complete the form, and one of our experienced team will be happy to help.