JCSys operate robust live tracking solutions, effective in any weather and terrain. They're internationally trusted to provide situational awareness to clients as diverse as the military to adventure racing; schools, cadets, scouts and remote field workers. Their tracking and data management services reduce risk and provide reassurance, utilising biometric and location data, essential for peace of mind and timely, mission-critical response.

Challenge 1: Biometrics and monitoring for the MOD
Working to a specification from the UK's Ministry of Defence (MOD), JCSys placed their clients' needs and reliability at the heart of the proposition. Military tracking requires a solution that goes beyond mobile network coverage; one that can provide global, real-time location data on military operatives in the toughest of climates and conditions. Equipment must be extremely reliable, ruggedised, and self-powered to handle off-grid operations.
Soldiers need a handset that's portable and durable, compact and waterproof. It needs to provide tracking in all weather and military attire, especially in conditions too cold to free fingers from gloves. Other firmware modifications were specific to the MOD: securely encrypting location data, disabling switch off without a PIN code, delivering the ability to pair to a BLE heart rate monitor, and integration to JCSys' software.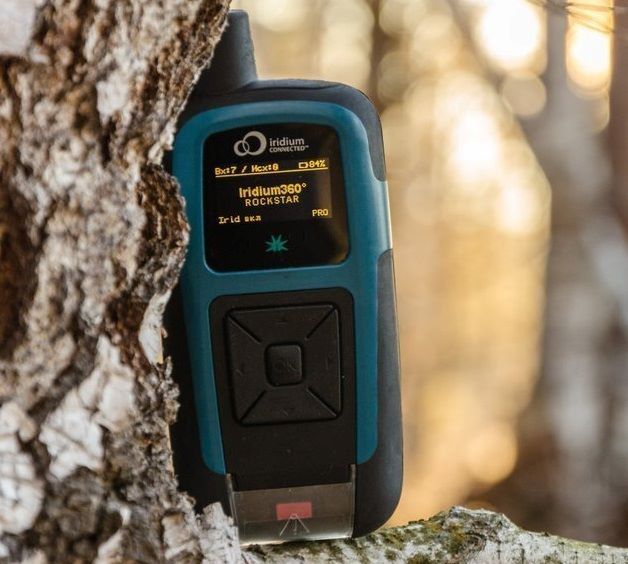 Solution: The RockSTAR - Flexible firmware and software integration
JCSys were looking for a satellite technology partner willing to tailor their hardware and firmware to meet the specifics, providing developer-friendly APIs so JCSys could add context to the telemetry data provided via the device. Ground Control (then Rock Seven) was more than willing to innovate in order to support JCSys with their end-to-end solution.
"Out of the box the RockSTAR handheld device was 90% there. With some tweaks to the Ground Control firmware and integration with JCSys' software interface, we were able to provide the bespoke tracking solution the MOD were looking for. Ground Control ticked the box for adaptability, innovation and reliability."
Nigel Kenyon, Head of Tracking Services, JCSys
Challenge 2: Race safety in extreme conditions
Another area of JCSys' expertise is supporting professional ultra-marathon experiences. Adventure sports test human endurance across terrain and environments in a way that puts risk firmly on the map, but only if you can track it. This is real time civilian monitoring, on a minute-by-minute basis, and without it there have been some very public incidents of races going wrong.
JCSys collaborates on a variety of Beyond The Ultimate (BTU) team events. These are individual endurance races which take place over jungle, desert and ice caps, some of the most remote and hostile environments on Earth, with minimal mobile coverage.
Providing race tracking systems that enable the BTU team to deliver safe race conditions requires a tracking solution built on life-critical metrics; knowing runners' location, flagging real time alerts, providing situational awareness, reliability, battery life, text function and simplicity of use.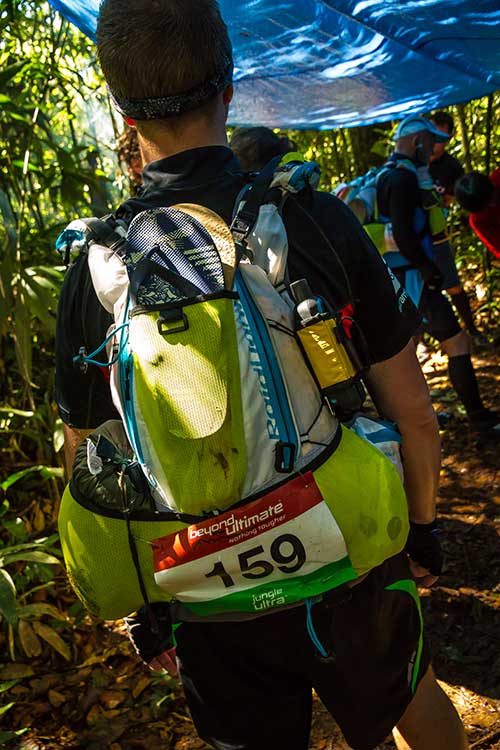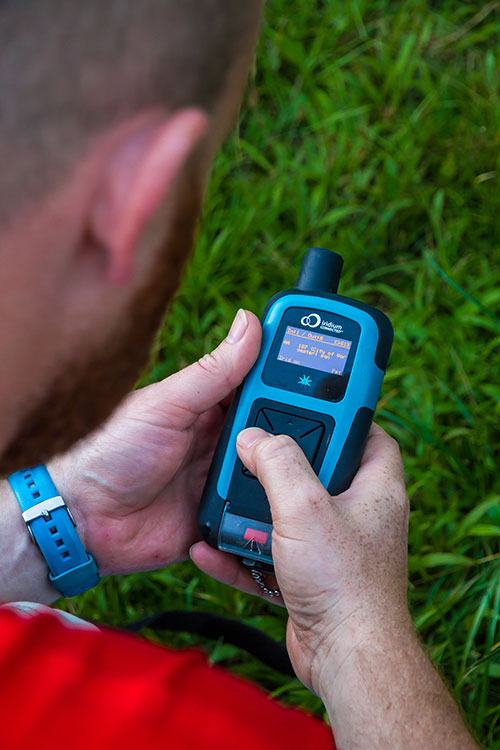 Solution: RockSTAR tracking and alerts
The RockSTAR gathers key telemetry and GPS data in a handheld device; waterproof, ruggedised and built to withstand the most challenging of environments. It's robust, and yet still light, easy to set up and very user friendly. Once connected every runner out in the field is tracked and traceable.
With the RockSTAR, BTU are able to follow all race participants from their base location, tracking progress via geo-fences that provide early warning if a device has gone inside or outside a certain race area.
The device, coupled with JCSys' software, sends real-time alerts when data is received, indicating any incidents out in the field. This kind of solution has provided them with a strong reputation for safety.
"Our systems have proven their life-saving faculty on multiple occasions. We have built our reputation on the reliability of the RockSTAR and the data it provides. It's how we are able to host some of the most high-risk events for both our UK military and civilian clients alike."
Nigel Kenyon, Head of Tracking Services, JCSys.

Future Development
JCSys continues to explore ways in which the gathering of biometrics can improve the safety and performance of remote operatives. Data gathered in military contexts is being utilised by a NATO project headed up by the Institute of Naval Medicine (INM) for the UK, to monitor operatives' physical effort, and estimation of core body temperature (ECTemp) while out in the field. This is bringing new medical insight into the experience of operative performance under extreme duress, highlighting the potential of real time data and satellite tech in the future of innovative medical research.

Would you like to know more?
If you're interested in handheld tracking devices, straight out of the box, or you have your own tracking software and want to explore partner integration options with Ground Control's RockSTAR, we'd love to hear from you.

Call or email us, or complete the form, and one of our experienced team will be happy to help.