The renewables landscape is changing. The International Energy Agency (IEA) reports that the 'global energy crisis has triggered unprecedented momentum behind renewables, with the world set to add as much renewable power in the next 5 years as it did in the past 20'.
Partially due to Russia's invasion of Ukraine, countries are increasingly motivated to invest in renewable energy technologies to reduce reliance on imported fuels. Wind and solar energy in particular will account for over 90% of the renewable power capacity that is added globally over the next five years, according to the IEA.
So what does this mean for wind power in the United States?
The rise of renewable energy and the pitfalls of unplanned maintenance
In the US, wind accounts for the largest source of renewable energy, generating nearly half of the total energy output. However, many wind farms are located in remote areas such as the Great Plains and have limited resilience against severe weather, power outages and downtime due to unplanned maintenance.
In the case of the latter, often, renewable energy providers rely on physical onsite maintenance to restore energy production, requiring significant resources, time and cost. It presents energy providers with a big challenge. Research by Wood Mackenzie Power into renewables in 2019 found that $8.5 billion was spent on unplanned repairs and corrections caused by component failures in wind operations.
This cost could be lowered and potentially avoided if sensors for predictive maintenance were operable, and the data generated is available consistently and in close to real-time. The US Department of Energy estimates that predictive maintenance saves up to 40% over reactive maintenance (source), and it's an area where satellite IoT connectivity makes economic sense.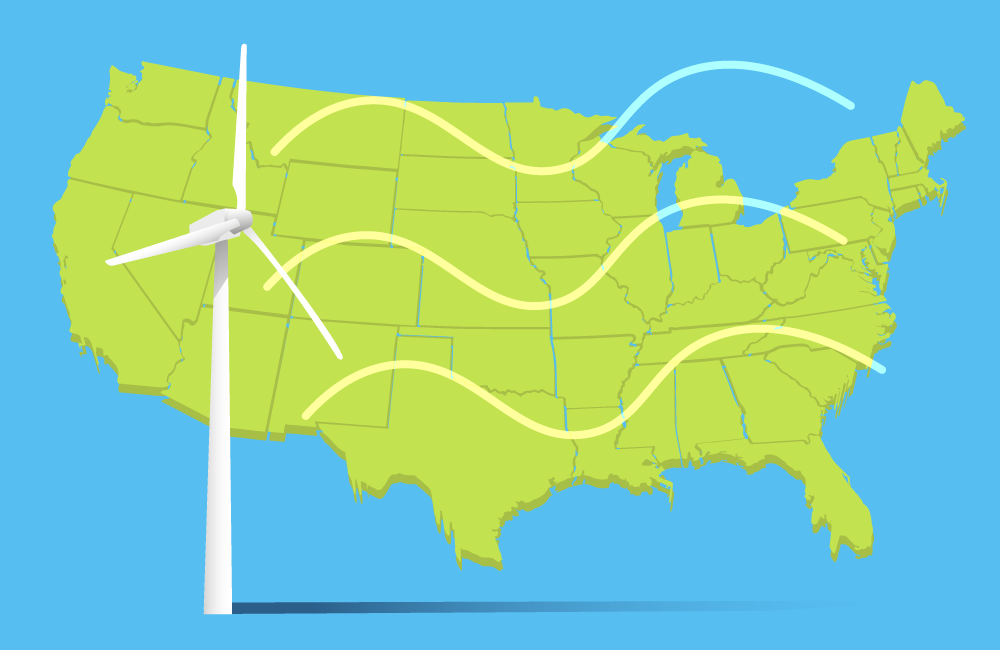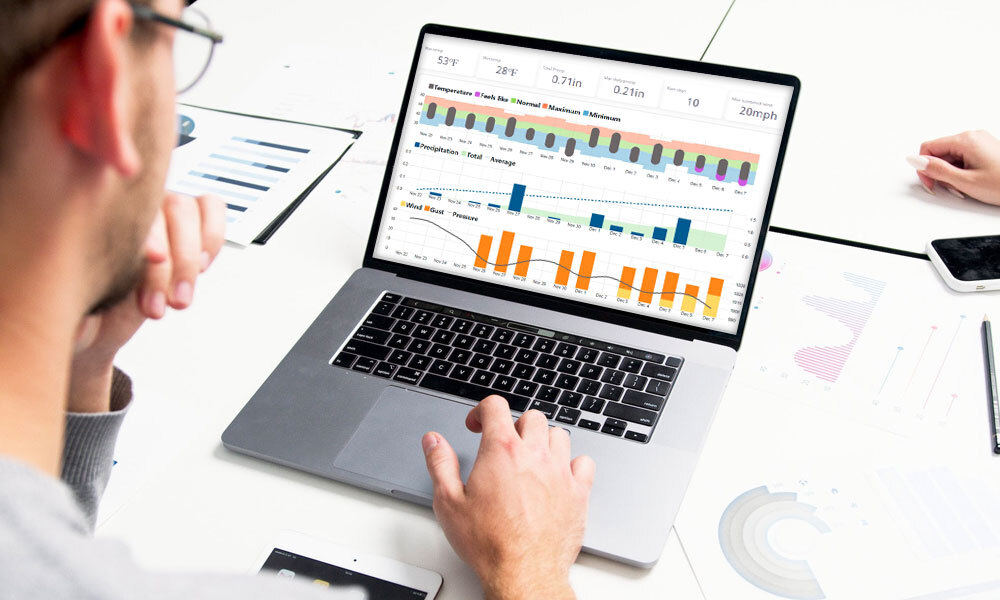 How SCADA data helps keep the turbines turning
For each wind farm – onshore or offshore – SCADA (supervisory control and data acquisition) data is reported. This includes weather data such as wind direction, various turbine parameters, and errors encountered by the system, normally at 10-minute intervals.
It's this historical SCADA data that provides invaluable insights to generate a robust approach to monitoring turbine performance, identifying patterns and predicting failures for better predictive maintenance planning and less downtime. Via satellite-driven data monitoring, renewable data intelligence is delivered in seconds. This enables engineers, maintenance managers and data scientists the ability to plan, predict and act to close the gap in remote wind turbine data monitoring challenges.
Why there's a better way than cellular, fiber and onsite personnel
Unlike cellular and fiber connectivity – which in many cases is not a feasible solution due to the remote locations of wind farms – satellite IoT is truly global. Satellite connectivity ensures reliable remote data monitoring from individual turbines to entire wind farms allowing optimization and ongoing performance assurance of wind energy output.
BGAN M2M terminals are designed to connect monitoring and control applications in remote, unmanned locations like wind farms, to provide visibility and management of those assets. Remote management of the terminal can be achieved via SMS, eliminating the reliance on on-site maintenance crews, mitigating unplanned downtime and saving costs.
As an example, an experienced Field Engineer has a day rate of approx. $400, plus fuel, company vehicle maintenance and overtime. In contrast, the cost of operating a BGAN satellite connectivity terminal can be as little as $63 per month for up to 20MB; not only is this a clear saving over physically sending an engineer into the field, the data is available in close to real-time, all the time.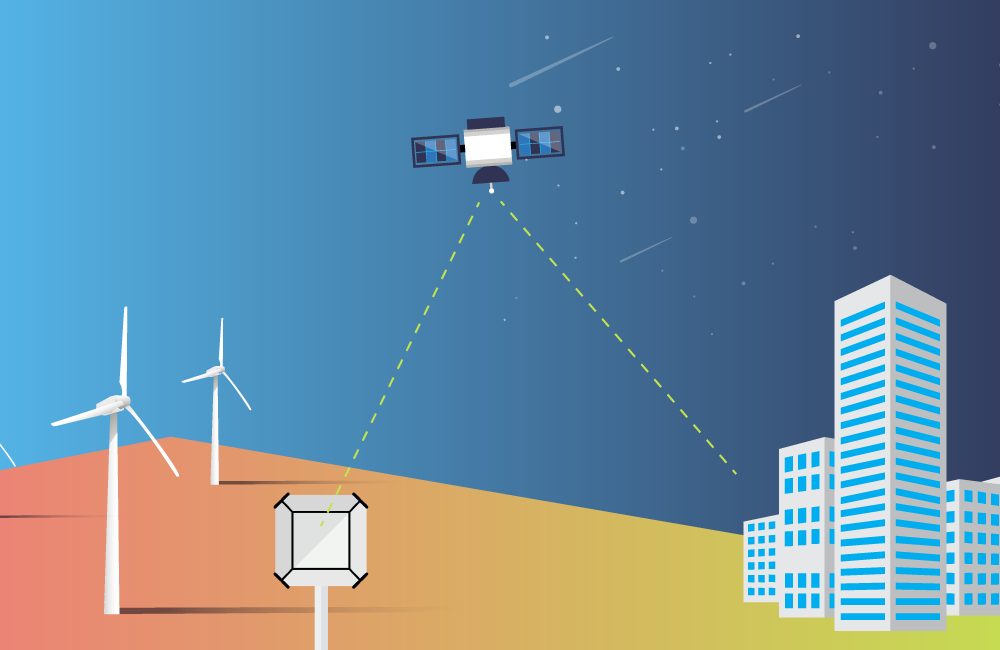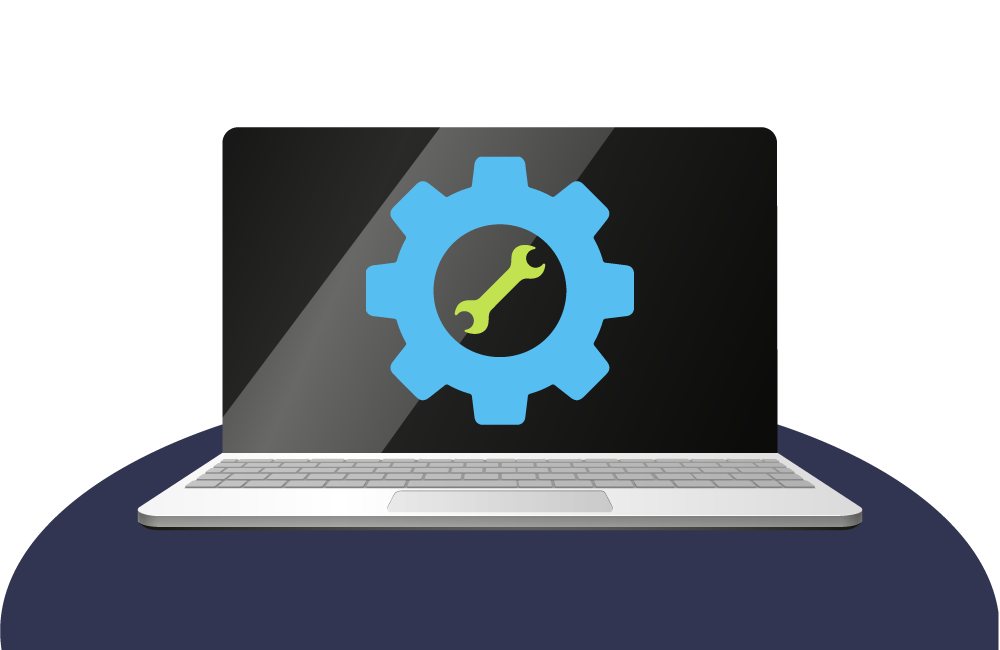 How satellite IoT closes the gap with BGAN M2M
Operating on both Inmarsat BGAN (Broadband Global Area Network) and cellular 2G/3G/LTE networks, these devices keep data flowing to enable predictive maintenance.
While wind farm resilience against severe weather will continue to be tested, the challenges of power outage predictions and production downtime due to unplanned maintenance can be solved via the adoption of BGAN M2M IoT solutions.
How we can help overcome your data monitoring challenges
Ground Control can solve renewable energy monitoring challenges with satellite IoT. We help our customers achieve an accurate, real-time, 360 view of their data and operations; anywhere and everywhere. If you'd like some impartial advice on the best device and airtime for your data monitoring requirements, get in touch. With 20 years' of experience, we're confident we can help.