Aircraft are often fitted with a number of features which have safety and rescue in mind. These can range from, but aren't limited to, phones, GPS, trackers, emergency controls and, even tools as simple as a flare gun.
The Sam Rutherford rescue
In May 2019, Sam Rutherford and co-pilot Alan Simpson were ferrying a Piper Malibu propeller aircraft from West Virginia in the USA to Britain.
Unfortunately, they were caught in blizzard-like conditions near Makkovik, Canada, and the plane came down leaving the pilots hurt and stranded on a mountainside. While Simpson was unconscious and later sadly died of his injuries, Rutherford was able to use his tracker to send an SOS back to his wife in Belgium to send for help, which also tracked their position for the rescue team.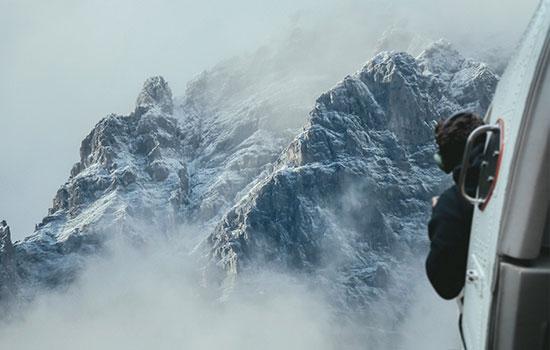 It took a nine-man team and a few weather-related setbacks to take on the Herculean task of rescuing the men. Rutherford acknowledges the tracker was a big contributor in saving his life that day.
The Challenge
While an aircraft may be kitted out with phones and other communication devices, flight routes are often out of GSM range so cannot guarantee signal. Reliable transmission of location on a regular basis is essential though, should the worst happen.
What's more, in an emergency situation, pilots need a quick and simple system to fire out an SOS – from messaging to accurate position information – in order to get the life-saving help they need as soon as possible.
The Solution
The RockAIR has been designed to quickly mount onto the dashboard or windshield of light aircraft and road vehicles. With dual mode, it switches from mobile networks to the Iridium satellite network when out of GSM range.
With quick access to alerts, messaging, and tracking features, it has everything needed to alert and update rescue teams should an emergency
arise.
Built with Ground Control
The work we support genuinely inspires us, and we're proud to create solutions and solve customer problems like no one else can.

If you'd like to get in touch with the team either to discuss a challenge similar to that of the one above, or something completely different our team of experts will be happy to provide objective advice.