Sourhope, on the border between Scotland and England, is one of 47 COSMOS-UK's soil moisture monitoring stations that deliver near-real-time soil moisture data for use in farming, water resources, flood forecasting and land-surface modelling. Sites are also equipped with IP cameras for image transmission. COSMOS-UK was established by the UK Centre for Ecology & Hydrology in 2013 and is now the UK's long-term national soil moisture monitoring program. The COSMOS-UK data informs scientists about soil-water changes and supports environmental modelling research and related applications.

The project
Ongoing climate change and increasing air pollution are likely to cause substantial changes in our ecosystem. To predict, manage and minimize adverse impacts on biodiversity, it's critical that these changes are accurately, efficiently and reliably monitored so policy and management techniques can be developed.
The greater our understanding of soil moisture, the better we are able to recognize plants that are suited to particular conditions, the availability of water to maintain surface waters, and the impact soil moisture can have on our weather. This becomes more interesting and useful when we want to recognise the impacts of modifying and exploiting our environment.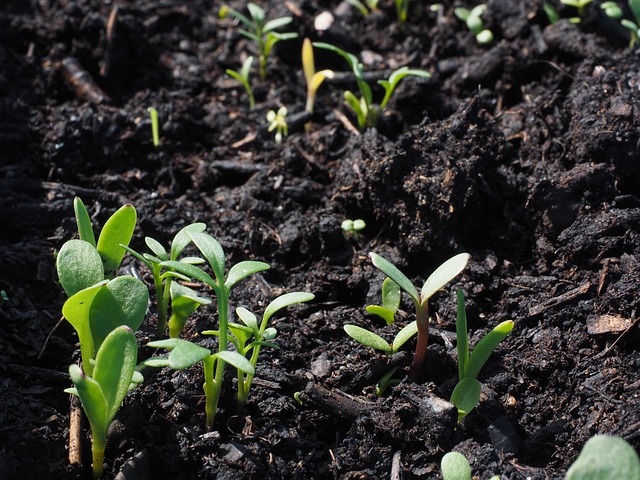 Why soil moisture matters
As well as optimum vegetation and crop management, measuring soil moisture also helps to inform our understanding of how the natural environment responds to climate change.
The impact of climate change could affect the water availability for agriculture, domestic consumption and the overall environment. Thus, measuring soil moisture and developing knowledge of how it varies between places and through time is fundamental to gaining insight into likely future conditions.
The satellite solution
The COSMOS-UK Sourhope site is located in a remote area of rough Scottish grassland, about half a mile from the border with England. This station, along with others in the COSMOS-UK network, is out of reach of cellular and fiber networks.
The Hughes 9502 is a BGAN (Broadband Global Area Network) M2M terminal, a satellite-based solution for transmitting remote environmental monitoring data. Powered by solar energy and designed to operate on both Inmarsat BGAN M2M and cellular 2G/3G/LTE networks, it delivers always-available connectivity for critical monitoring and control applications in remote locations, perfect for the grassland site at Sourhope.
Instrumentation at the COSMOS-UK Sourhope site captures soil moisture sensor data from about 100 acres at any one time and delivers the data to data centres in near real-time, 24/7, 365 days a year. This contrasts favorably with other sensor solutions, such as a soil probe, which are considered more intrusive, and provide only single point-measurements, or require an on-site operative to conduct 'point in time' measurements.
Inmarsat's BGAN M2M service provides a reliable, global, two-way IP data service. It is the ideal solution as it connects monitoring and control applications in remote, unmanned locations, providing visibility and management of those assets – including high-quality camera images.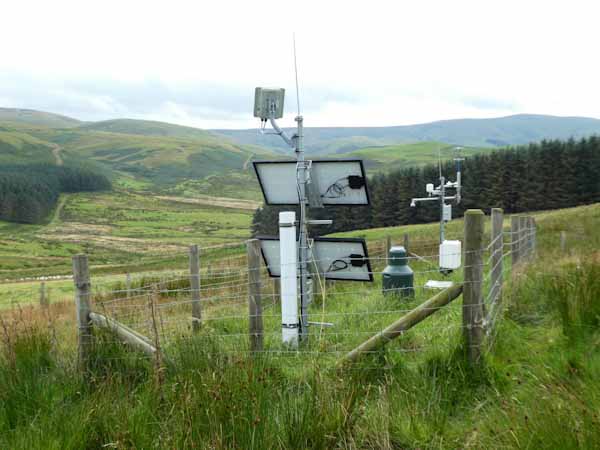 "The Hughes 9502 and BGAN M2M service have been incredibly reliable; we've had no outages or delays since beginning use, and costs have remained predictable."
UKCEH COSMOS-UK Project Manager

2023 and beyond
The soil moisture data intelligence delivered by the Hughes 9502 to agricultural and environmental scientists has the potential to transform the way we understand and model the natural environment.
All data collected by the Hughes BGAN M2M terminal from Sourhope, and other COSMOS-UK sites, are available free to the scientific community and the general public. See https://cosmos.ceh.ac.uk/.
Would you like to know more?
With over 20 years of satellite experience, the Ground Control team is well placed to help keep you connected when it matters the most.

Whatever your communication or connectivity needs, we can help. Talk to one of our team to discover our products and services and how they can benefit, improve and streamline your applications.