In 2017, Founder Brandon Wright experienced a challenging situation when his sailboat, SV Inconceivable, broke loose during a winter storm and drifted to shore. Determined to prevent such incidents in the future, Brandon, with his background in IoT and electrical engineering, embarked on a search for monitoring solutions that could address all the necessary criteria, including position relative to geo-fences, battery voltages, and bilge activity. However, he struggled to find a suitable option. This gap in the market led to the birth of Barnacle Systems.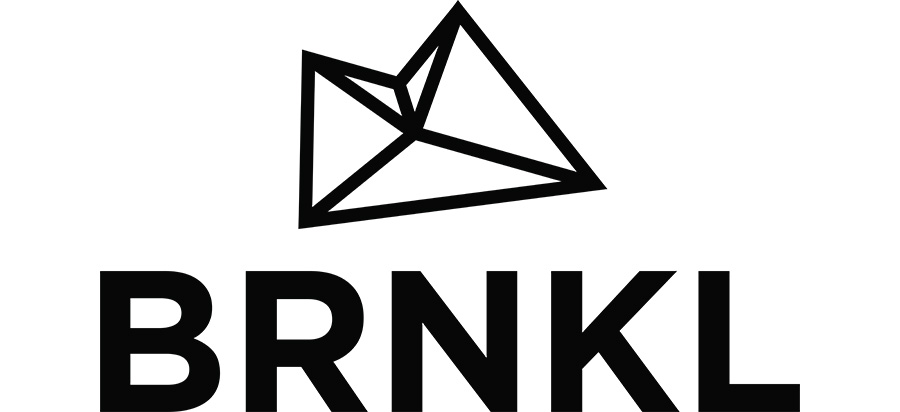 The project
In Canadian waterways, there are more than 2,700 wrecked, abandoned, and hazardous vessels. These boats pose a navigational risk to other vessels and, as they deteriorate, can release pollutants into the water, endangering marine life. These pollutants range from diesel, gas, and system fluids to bottom paint and batteries. While it has been illegal for boat owners to abandon their vessels since 2019, addressing the legacy problem remains a significant challenge.
With the longest coastline in the world, spanning 243,042 km, the Canadian Coast Guard must carefully prioritize salvage operations. To effectively identify the vessels that pose the greatest risk, they require comprehensive information.
The solution
To address this challenge, the Canadian Coast Guard has invested in 45 BRNKL Rapid Deploy units from Barnacle Systems. These purpose-designed devices enable remote and long-term monitoring of distressed vessels. The units offer a range of capabilities, including position tracking, monitoring of list (heel), pitch, and sudden impacts, detection of water presence in specific areas, and capture of photos to identify intruders.
These solar-powered devices are placed on problematic vessels, allowing the Coast Guard to monitor them remotely. If a vessel begins to sink, changes position, or if intruders are detected, real-time notifications are sent, enabling the Coast Guard to promptly deploy hazard response teams when necessary. If no changes are detected, the Coast Guard can focus on removing and recycling other vessels that present a more immediate risk.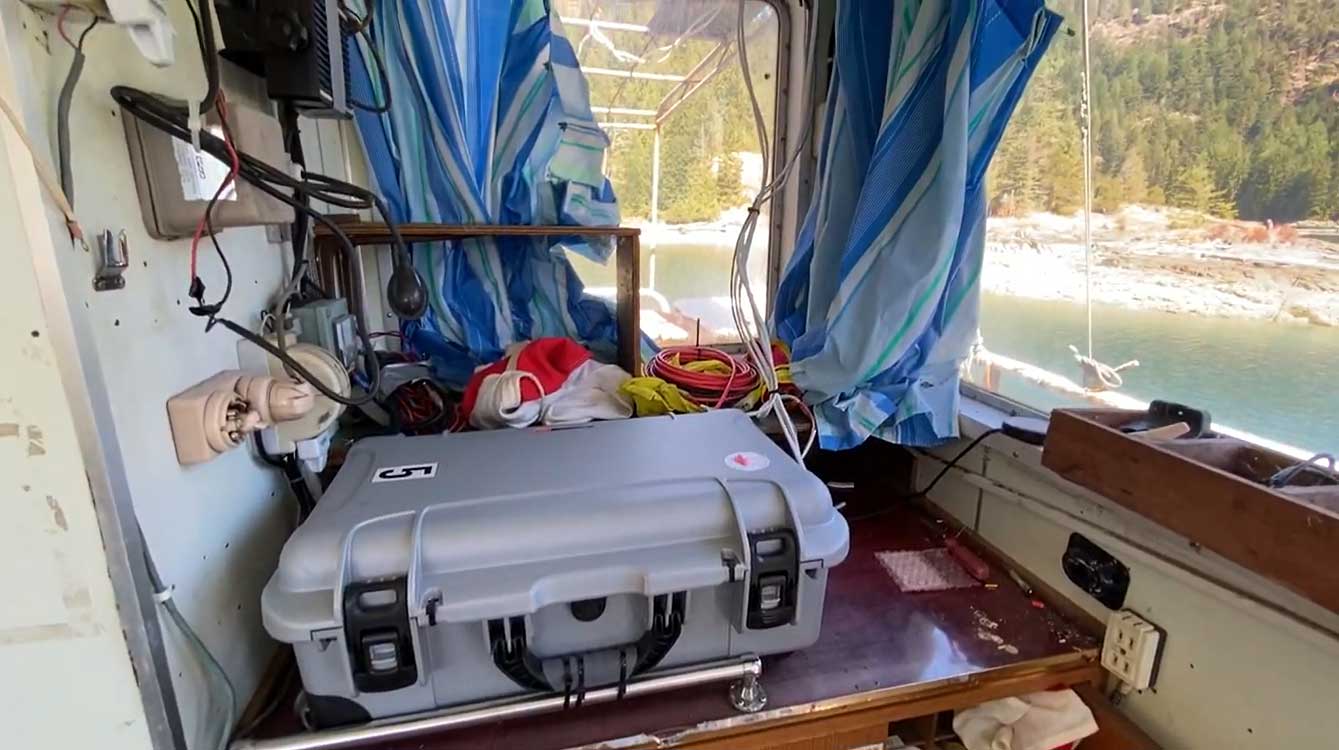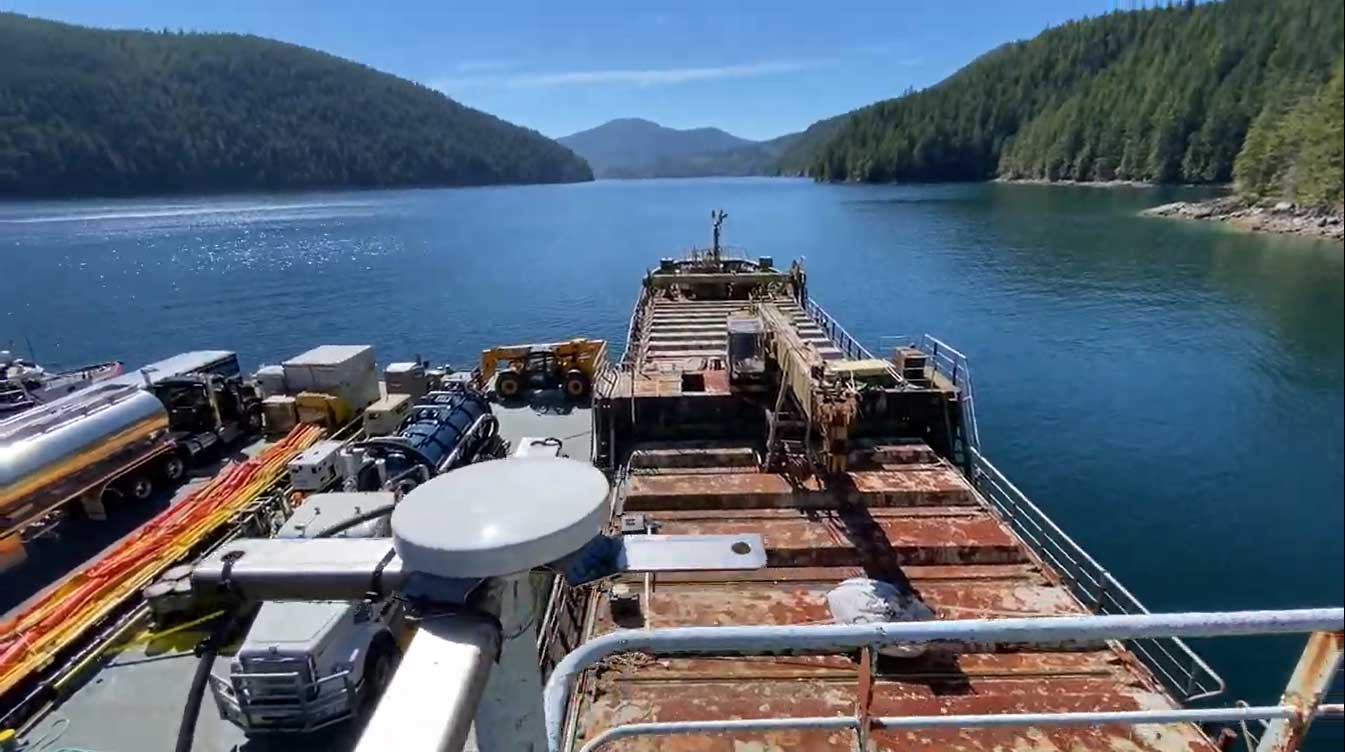 The satellite connection
The BRNKL Rapid Deploy units are equipped with both cellular and satellite modems for data transmission. Brandon selected Ground Control's RockBLOCK Plus for the satellite connectivity. RockBLOCK Plus is a fully waterproof and plug-and-play satellite transceiver that utilizes the Iridium Short Burst Data® (SBD®) airtime service, specifically designed for IoT applications. With 66 satellites in Low Earth Orbit, the Iridium network provides global coverage, including the polar regions. This is particularly important for Canada, as 40% of its land mass is considered Arctic.
Moreover, RockBLOCK Plus does not require precise alignment to transmit data to the satellites. The omni-directional antenna only needs an unobstructed view of the sky. Therefore, if the boat moves, there is no risk of interrupted transmission due to line-of-sight issues. After using other satellite services in the past, Brandon knew Iridium was the right choice for airtime due to its reliability and coverage.
"When I spoke to the Ground Control team about the BRNKL Rapid Deploy units, they recommended the RockBLOCK Plus. Its ruggedness, low power requirements and affordable transmission costs are ideally suited for this application, and they're working exactly as intended."
Brandon Wright | P.Eng. | CEO
Barnacle Systems plans to expand the BRNKL Rapid Deploy into the global vessel salvage market, as this solution can be equally effective for marine salvage operations worldwide. By receiving alerts regarding intruders or further damage to scheduled salvage boats, operators can mitigate risks and prioritize vessel extractions more effectively.
Want to know more?
With a growing range of satellite IoT options available, it's great news as competition fosters innovation and reduces expenses. However, it can be challenging to determine which device and satellite airtime service will align best with your requirements.

Don't worry, the Ground Control team is here to assist you! With two decades of experience in satellite services and expertise in designing and manufacturing our own satellite IoT devices, we are well-equipped to provide unbiased and knowledgeable guidance. Feel free to reach out to us via phone, email, or by completing our online form.