Toughsat on Tour
The Ground Control Toughsat kept the Rogue Team in touch and online as they toured the United States on and off the grid.
Rogue's requirements for passengers and visitors to upload video, surf the web, and stay connected prompted a dual installation of Ground Control's Toughsat satellite antennas. The two systems may be used independently and allow users wireless access in and outside of the luxury coach. Ground Control's enterprise-grade iDirect bandwidth gives users an abundance of upload and download capacity. With a touch of a button, the Toughsat is online and creating a wireless environment, even in extreme conditions.
Rogue Picture's luxury coach was on the road in support of the movie, 'Fighting'. While at premiers and promotions, guests of Rogue enjoyed the amenities of the spacious vehicle while they uploaded movie reactions to YouTube, checked email, and surfed the web.
[contact-form-7 404 "Not Found"]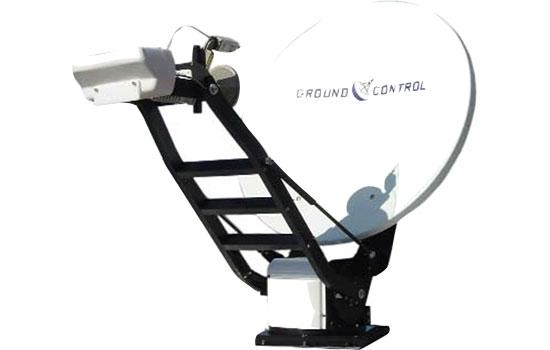 About Indirect Bandwidth from Ground Control
Ground Control's iDirect service offers second to none performance on a shared system. By utilizing iDirect's patented Deterministic Time Division Multiple Access (D-TDMA) and Multi Frequency Time Division Multiple Access (MF-TDMA) technologies, automated systems at the NOC ensure that traffic is balanced across all the carriers on the satellite.
Not only does this increase the amount of bandwidth on the network, it also increases the security of the network since your traffic is changing its frequency up to eight times per second. iDirect's payload efficiency is approximately 98% – significantly higher than the 60% efficiency offered by similar solutions. And less overhead on the satellite means more bandwidth for you.
[contact-form-7 404 "Not Found"]