Powerful On-the-Move BGAN Terminal
Using the Explorer 727 is as easy as turning on the power switch. A standard Internet connection is available in about 1 minute from startup.
For video broadcasters, Ground Control can configure the system to automatically establish a streaming unshared channel for superior data performance (useful for live event/news video broadcasters).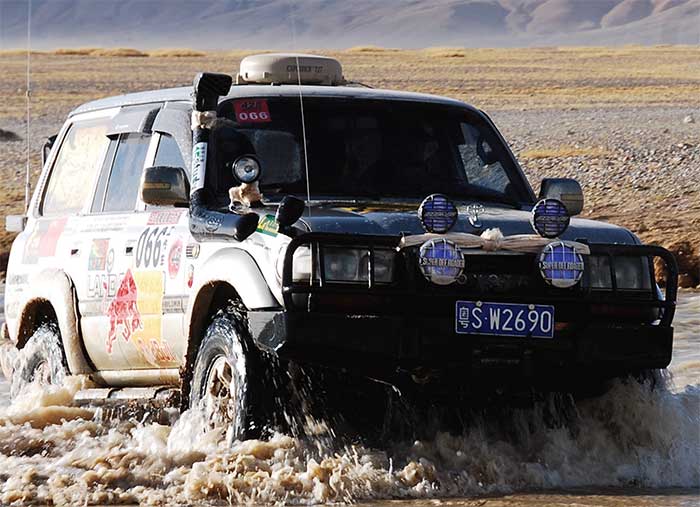 KEY FEATURES
TECH SPECIFICATION
AIRTIME*
WHAT'S IN THE BOX
Voice and data communications on the move.
Easy to use and operate. Simply turn the unit on, and connect any laptop.
Auto-pointing while in motion or parked (if it requires line-of-sight to the BGAN satellite).
Up to 492Kbps internet speeds using standard BGAN service plans from Ground Control.
Up to 450Kbps unshared CIR 1:1 speeds with BGAN X-Stream service.
Simple three-piece design: Mag-Mount Antenna, Controller and IP Handset.
Easy to transport. Place system in a medium-sized suitcase for use anywhere.
Antenna available in two colors – white or tan.
Rackmount version of controller available.
Integrated web console for system status, wireless security and other parameters.
There are four RJ-45 Ethernet ports for multiple device connections.
All Ethernet ports are POE (Power Over Ethernet) for specialized devices (IP camera).
Physical Dimensions (Antenna): (H) 15.2cm / 6.3″ (Ø) 47.7cm / 18.76″ (W) 6kg / 13.2lbs
Physical Dimensions (Transceiver): (H) 4.25cm / 1.67″ (W) 23.1cm / 9.72″ (D): 27.3cm / 10.63″(W) 2.5kg / 5.5lbs
Satellite Service: Inmarsat BGAN – Provided by Ground Control
Voice/Premium Voice : 4 kbps AMBE +2 / 3.1 kHz audio, 64Kbps
Standard IP Data: Up to 492 kbps
Streaming CIR 1:1: 32, 64, 128 and 256Kbps up to 450Kbps BGAN X-Stream when stationary
ISDN: UDI 64Kbps / RDI 56Kbps
SMS: 160 Characters
LAN Interface: 4 x RJ45 10/100 Mbps ethernet connections
Other Interfaces: 1 x RJ45 ISDN, 1 x 5 pin GPIO
Power: 10.5-32VDC input 150W max
Operating Temperature: -25°C to +55°C / -13°F to +131°F
Storage Temperature: -40°C to +85°C / -40°F to +185°F
Humidity: 95% non-condensing at +40°C/+104°F
Water and Dust Protection: IP56 (Antenna), IP30 (Transceiver)
Approvals: CE, GMPCS, FCC, Inmarsat Land Class 10
Plan:
100 MB Prepaid SIM
300 MB Prepaid SIM
1,200 MB Prepaid SIM
3 GB Prepaid SIM
Pricing (USD):
$525.00
$1,467.00
$5,639.00
$13,980.00
Inclusive Data:
100 MB ($5.25 per MB)
300 MB ($4.89 per MB)
1,200 MB (4.70 per MB)
3 GB
Valid For:
90 days
1 year
1 year
1 year
SKU:
BGANBW100QRT
BGANBW300ANN
BGANBW1200ANN
BGANBWHU
13.8″ Inch antenna with built-in magnetic mounts
Transceiver with 2 Ethernet Ports and 1 Phone port
2.7 Meter and 8 meter antenna cable
IP Handset phone for making and receiving calls
5m (16′) Ethernet cable
DC power cable
Antenna mounting kit (fixed/rail)
Cable support
Quickstart guide, users manual, installation manual on flashdrive.
Useful Links
Would you like to know more?
If you'd like a quote for the Explorer 727 hardware, and / or BGAN airtime, please call or email us, or complete the form, and we'll be happy to help.

If you're not sure which device / satellite constellation will best meet your needs, get in touch; we have 20 years' experience and we'll provide impartial, expert advice.