Low latency, high bandwidth SATCOM-on-the-Move (SOTM)
If your business or government agency seeks reliable, high-speed satellite internet with low latency, consider the Kymeta Hawk u8 LEO. This innovative device features an electronically steered antenna — no moving parts or stowing needed. Leveraging OneWeb's enterprise-level service, it offers impressive connectivity speeds of up to 150 Mbps by 30 Mbps, with latency as low as 70ms (OneWeb service overview).
Delivering crucial on-the-move and on-the-pause communications virtually anywhere on the globe, the Kymeta Hawk u8 LEO terminal unlocks new possibilities for commercial and government users.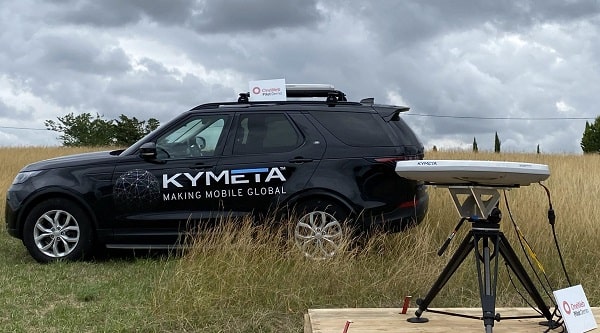 No lag, no drops in traffic
The Kymeta u8 LEO terminal comprises four panels — two for transmission and two for reception. While one set connects to a satellite, the second establishes communication with another, ensuring synchronized and seamless 'make-before-break' connectivity. Bid farewell to connectivity disruptions and welcome consistent, reliable performance.
Kymeta's revolutionary use of metamaterials has secured the u8 series' best performance scan in its class. The Kymeta u8 LEO terminal matches traditional VSAT antennas in performance, yet it's smaller, lighter, and easier to install and operate. With just a power wire and ethernet cable, no special licenses or certifications are needed. Simply connect the device to power and turn it on for instant high-speed, high-bandwidth connectivity, anywhere.
KEY FEATURES
ANTENNA SPECIFICATION
CONFIGURATIONS
No moving parts. Nothing to deploy or stow means far fewer maintenance issues.
Low power. Less than 100W nominal power consumption.
High speed, low latency connectivity. Data download speeds up to 150 Mbps, with latency as low as 70ms.
Low-Profile. Mount high-speed internet on vehicles/trucks/RVs that need the speed.
Easy installation. No certified installer required for installation and activation. Simply unbox, mount and connect to power for low latency, high bandwidth satellite connectivity.
Robust, rugged construction. Hardened and proven to work on land or maritime environments.
Rated to work in extreme temperatures between -40°C to +55°C.
Cellular and Wi-Fi network connection options (LTE configuration only).
Establishes a wide area Wi-Fi access point automatically in seconds (LTE configuration only).
Dimensions: L 89.5 cm × W 89.5 cm × H 14 cm / L 35.2 in. × W 35.2 in. × H 5.5 in
Weight: 30.1 kg / 66 lb. | 31.1 kg / 68 lb. (LTE configuration)
Operational Temperature: -40 °C to +55 °C
Storage Temperature: -40 °C to +85 °C
Ingress Protection: IP66
DC Input Power: 12 VDC to 36 VDC or 90 VAC to 305 VAC via an accessory
Power Consumption (steady state): 95 W | 125W (LTE configuration)
Network Interfaces: Ethernet | Ethernet and WiFi (LTE configuration)
Antenna Frequency Band: Ku
Antenna Type: Electronically steered holographic beamforming array
Scan Angles: Azimuth: 360°, Elevation: +15° to +90°
RX Frequency Range: 10.7 GHz to 12.75 GHz
Download speed: Up to 150 Mbps
TX Frequency Range: 13.75 GHz to 14.50 GHz
Upload speed: Up to 30 Mbps
Compliance: CE, UL, RoHS, FCC
The Kymeta u8 series offers various versions and configurations tailored to your specific requirements and we're here to help you choose the best solution for your needs and application. For more information on the options available for u8 terminals leveraging Kymeta's service, explore the Kymeta Hawk u8 GEO. As for the Kymeta Hawk u8 LEO, there is both OneWeb and OneWeb-LTE options.
The OneWeb-LTE version further includes the following features:
Cellular modem with 600 Mbps LTE-A Pro, available in both Global and FirstNet configurations
WiFi interface supporting 802.11b/g/n standards.

In addition, the Kymeta Hawk u8 LEO OneWeb-LTE is heavier at 31.1 kg / 68 lb. and has a slightly higher steady power rate – 125W compared to 95W.
Both the OneWeb and OneWeb-LTE versions are available in GO configurations which further include:
Ruggedized transport case with built-in tie-down points and fast water drainage
Versatile universal clamp mount (for use on variety of surfaces including boats and buildings)
Vehicle mounting system
AC-to-DC universal power kit.

Ground Control will give you advice on the best configuration for your needs, and quote based on this. Note that irrespective of your configuration choice, the u8 typically requires a mounting option and power cables – please see Accessories (below).
OneWeb Coverage
Utilizing OneWeb's extensive Low Earth Orbit (LEO) satellite constellation, Kymeta u8 LEO terminals provide high-throughput Communications-On-The-Move (COTM) and Communications-On-The-Pause (COTP).
Effortlessly tracking OneWeb's satellite fleet across the sky to ensure seamless broadband internet access, users also benefit from reduced 'ping' times. With satellites positioned about 30 times closer to Earth's surface compared to geostationary orbit, latency can reach as low as 70ms, making it perfect for real-time applications like video conferencing.
OneWeb's LEO service is currently accessible in North America, Europe and the North Polar regions, with full global coverage anticipated by the end of 2023.
NB: Coverage map is contextual.
OneWeb Coverage Map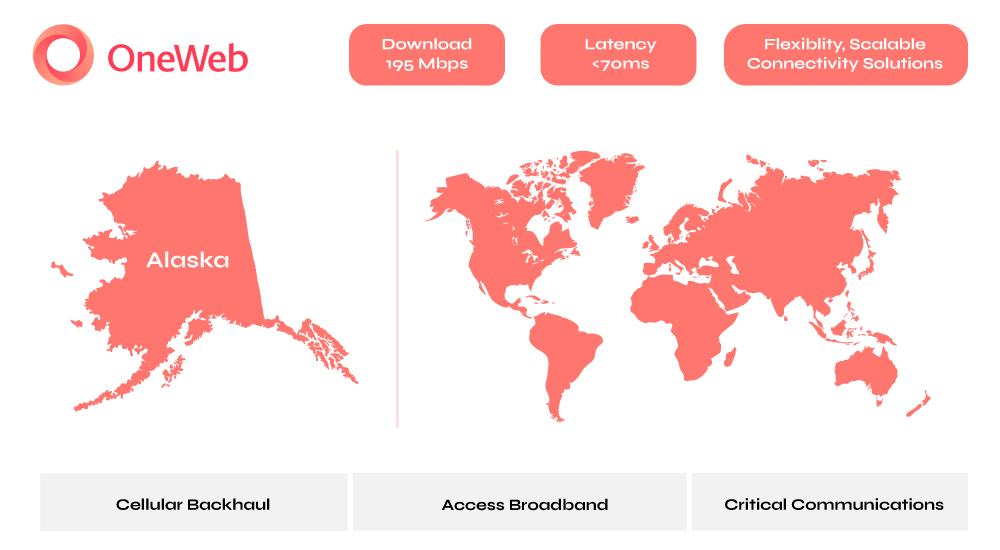 Useful Links
Have more questions?
Let us know how we can help. We're excited about the potential the Kymeta u8 LEO unlocks for our customers, harnessing the capabilities of the OneWeb network. As tier one partners with Kymeta, we're able to provide competitive pricing and top-notch service in addition to the physical device.
Reach out via
phone
,
email
, or fill out the form to start a conversation about whether the Kymeta u8 LEO is the right fit for your connectivity needs.