Global, Portable, Iridium Certus Internet Hotspot
The MCD-MissionLINK requires no user training to operate. Like all of our MCD products, simply place the 'closed' weather-tight sealed case on the ground or on a moving vehicle/platform under an open sky, rain or shine, and turn it on – no pointing necessary – and with the case lid closed.
The terminal connects with the Iridium Certus satellite network with speeds of 700Kbps and then broadcasts a Wi-Fi hotspot (up to 300 meters – 1,000 feet) for up to 12 devices to connect to. It runs for about five hours on its internal battery. This portable case uses the new Thales MissionLINK satellite terminal integrated with our proprietary mobile electronics for a ruggedized, self-contained, in-field, user-friendly worldwide communications solution.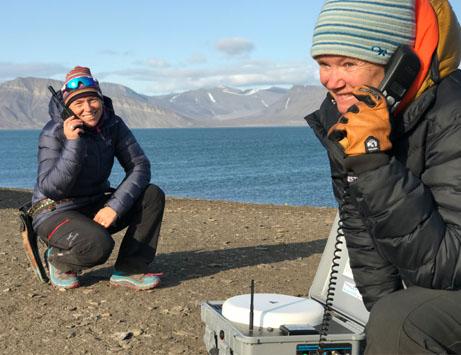 100% Global Coverage
Iridium Certus services are 100% global even on the North and South Poles at full available speeds. There's no place above ground it doesn't cover – an excellent advantage over other satellite service that have limited service regions or line-of-sight obstructions.
Built for Extreme Environments
The MCD-MissionLINK is enclosed in a watertight hardened plastic Pelican case that is proven to take a beating and keep out the elements. Full operation of the terminal can be done with the case lid closed, so it operates in heavy rain or in sloshing water environments. External ports are inset to avoid breakage with impacts.
With an IP rating of IP66, the terminal is dustproof and can take high-pressure water jets from any direction. Besides the onboard cooling fan, there are no moving parts of this system. Cold or hot weather? The MCD-MissionLINK operates from below -22°F to 131°F (-30°C to +55°C).
KEY FEATURES
TECH SPECIFICATION
AIRTIME*
WHAT'S IN THE BOX
Easy to set up and use. Online within one minute
100% Global satellite internet connectivity on the Iridium Certus network
Broadband speeds of up to 700Kbps
Wi-Fi hotspot up to 300 meters (1,000 feet)
Internet, email, voice and SMS messaging services
Housed in a portable, ruggedized, waterproof case
Operates stationary or in-motion, on land, or open ocean
Up to 6-hour battery life for normal use.
No pointing or aiming… Simply turn the unit on under an open sky.
Does not require user interaction. No software to run. Establishes AP "Hotspot" automatically.
Ruggedized. Operates in extreme conditions. Case does not need to be opened to operate.
Connect up to 12 wireless devices. WiFi WPA2 Security & MAC address whitelisting.
Compact case size – 20.66″ x 17.20″ x 8.40″ (52.5 x 43.7 x 21.3 cm)
External all weather Ethernet (RJ-45) and Phone (RJ-11) connection ports.
External ports allow for hard-wired waterproof Ethernet and phone connections to any device
May be plugged into a vehicle 12V power port for continuous operation or charging.
Includes standard analog phone. The RJ-14 jack has two separate phone lines.
No rain fade – Operates in heavy rain.
Terminal: Thales MissionLINK Iridium Certus Terminal
Data / Internet Speeds (Standard IP): Up to 700Kbps (Rx) x 352Kbps (Tx)
Global service with Iridium Certus L-band Land plans provided by Ground Control
Wireless LAN: 802.11b/g, up to 300 meter range, up to 12 concurrent wireless connections
Wireless Security: WPA2 and MAC address whitelist
Internet Security: Whitelist and blacklist of internet domains configurable from the MissionLINK interface
External Ports: 2 x RJ45 LAN / PoE, 1 x RJ45 WAN, 1 x RJ14 Phone, 1 x AC/DC external power
Case Dimensions LxWxH: 20.66″ x 17.20″ x 8.40″ (52.5 x 43.7 x 21.3cm)
Weight: 37lbs (16.5kg).
Battery Life: Up to 6 hours normal usage
Battery Type – NiMH (nickel-metal hydride)
AC/DC Power Supply: Input 110 to 240 volts AC. Output 28 volts DC @ 8 Amps. Cable length 12′ (3.6 meters)
Operating Temperature: -30°C to +55°C / -22°F to +131°F
Environmental Rating: IP 66-compliant
Standard Case Color: Silver-Grey
Warranty: Two years standard limited warranty. Extended warranties available
Plan:
Land Mobile 20 MB
Land Mobile 50 MB
Land Mobile 300 MB
Land Mobile 1 GB
Land Mobile 2 GB
Price Per Month (USD):
$82.00
$136.00
$455.00
$1,273.00
$4,000.00
Included Data:
20 MB
50 MB
300 MB
1 GB
2 GB
Activation Fee:
$15.00
$15.00
$15.00
$15.00
$15.00
Overage Fee Per MB:
$7.27
$6.36
$4.09
$3.18
$2.27
Early Termination Fee:
$82.00
$136.00
$455.00
$1,273.00
$4,000.00
SKU:
GC-CERTUS700-LAND-20MB-1
GC-CERTUS700-LAND-50MB-1
GC-CERTUS700-LAND-300MB-1
GC-CERTUS700-LAND-1GB-1
GC-CERTUS700-LAND-2GB-1
The MCD-MissionLINK integrates the Thales MissionLINK terminal into in a ruggedized Pelican 1450 case (flyaway case) with Ground Control engineered electronics and software.
MCD-MissionLINK Flyaway Portable Case
AC/DC power supply (110/240 VAC)
Standard analog phone
Mini DC inverter for running off vehicle power
AC plugs for U.S., U.K., EU, AU, China, N. Europe
Ethernet cable – 10′ feet / 3 meters
Compass
USB flash drive with user manuals
Carry bag to hold accessories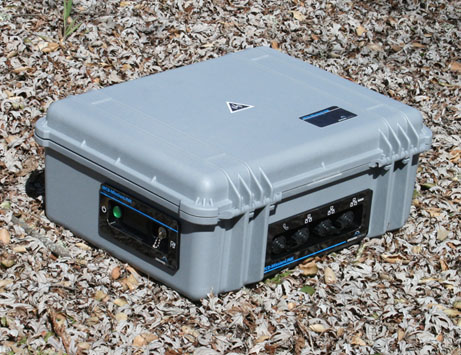 The MCD-MissionLINK case is designed to operate with the case lid closed. This allows it a waterproof rating of IP66 (powerful water jets from any direction).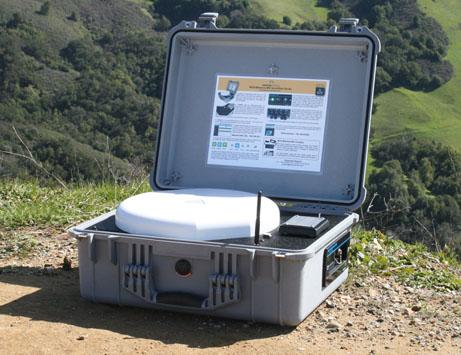 The MCD-MissionLINK operates on 100% of the globe. A quickstart guide attached to the lid of the case allows for untrained users to operate the terminal.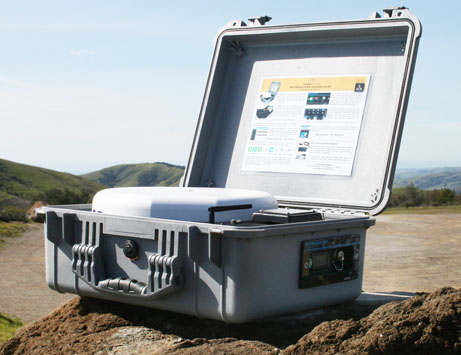 Remote connectivity with speeds up to 700 Kbps and 3 phone lines make it the ideal portable choice for high-speed worldwide connectivity.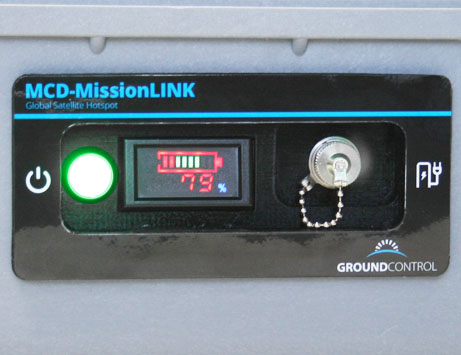 On one side of the MCD-MissionLINK is a LED that shows when the unit is turned on. The battery level display stays on even if the unit is turned off (but may be turned off for stealth mode). Next to the display is the internal battery charge port that is watertight when plugged in for full time round-the-clock operation.
Inside the case is the WiFi antenna (1000′ range), the power button, the fan plate cover and a toggle switch to turn off the exterior lights (Power LED and battery display) for stealth mode.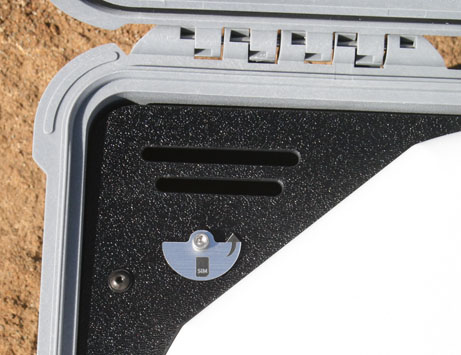 In the other corner is the SIM port for the terminal.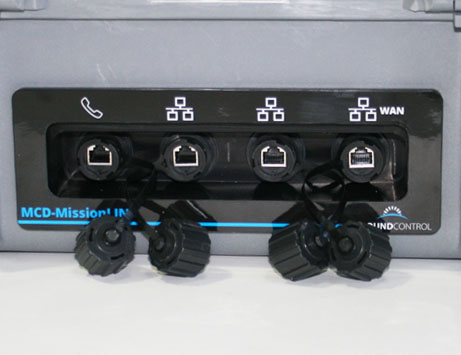 The LAN panel of the MCD-MissionLINK allows a standard phone connection (or 2 with splitter), and two LAN Ports with PoE (Power over Ethernet). Next is a WAN port to connect up a primary Internet connection if one is available, such as a cellular data service.. The WAN port offers least-cost-routing. All ports may be watertight with attached cabling with the watertight connector.
Access to the MissionLINK web user interface (web UI), is available via wireless or Ethernet.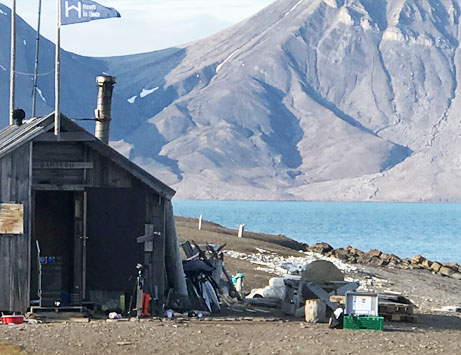 Hilde Strom and Sunniva Sorby use the MCD-MissionLINK from a location halfway between Iceland and the North Pole for a research adventure-project on climate change (HeartsInTheIce.com) and video live stream relevant stories with schools all over the world.
Would you like a quote or more information?
If you've decided on the MCD-MissionLINK and would like a quote for the device and/or the airtime, please call or email us, or complete the form, and we'll be happy to help.

If you haven't decided and would like some expert, impartial advice, get in touch; we have 20 years' experience and work with multiple partners to ensure you get the best product for your needs.