PDP contexts are a single active data connection through the BGAN terminal. You can consider PDP contexts to be similar to IP addresses – each connected device will have one.
If there were two devices connected to the terminal, there would be two active PDP contexts (and two IP addresses). PDP contexts are used by BGAN to define if the connection is static or dynamic (DHCP), the QoS (quality of service) of the connection, the APN to be used, relaying the IMSI SIM card number, and relaying security settings information.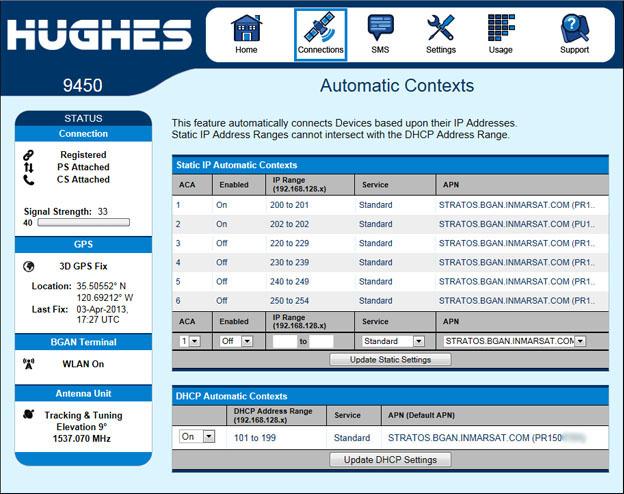 On receiving the 'Activate PDP context' message from the BGAN terminal, the UMTS/BGAN network checks the subscription record to establish whether the request is valid. If it is, a virtual connection is established between the terminal and the UMTS/BGAN core network and data transfer can then take place between the terminal and the external data network.