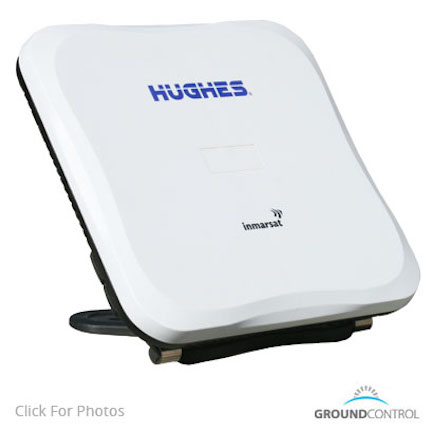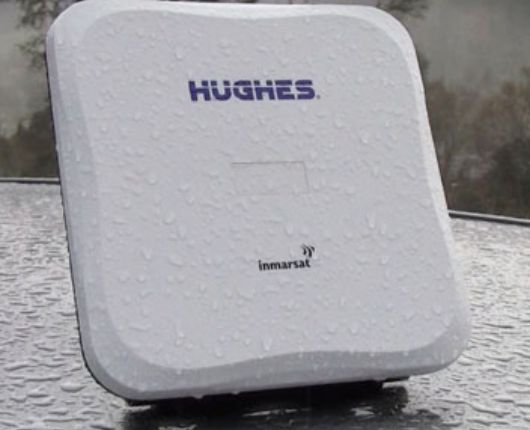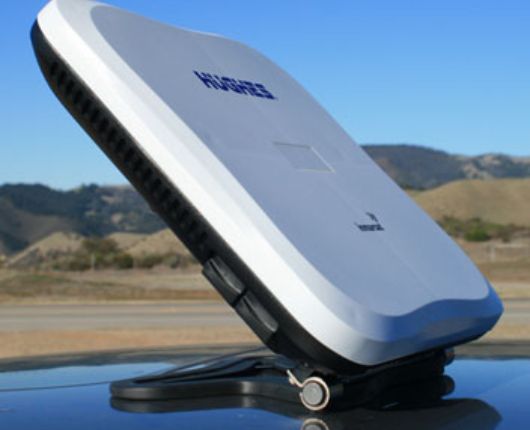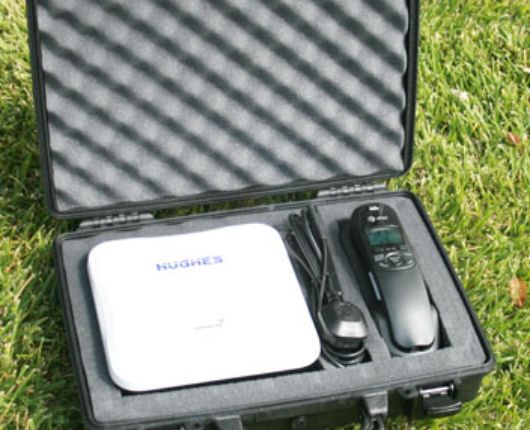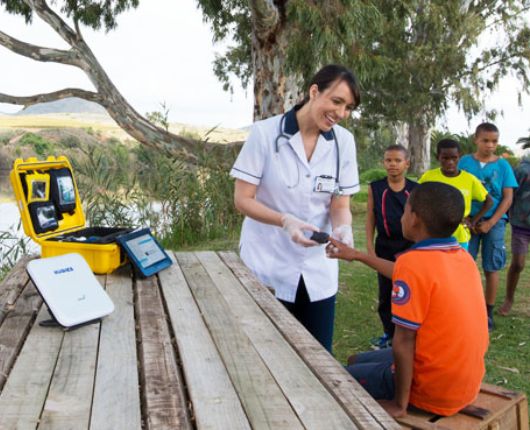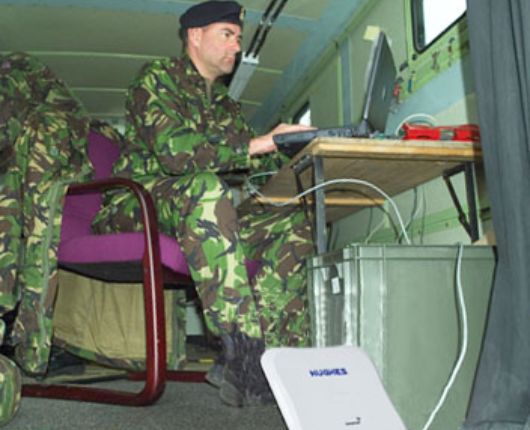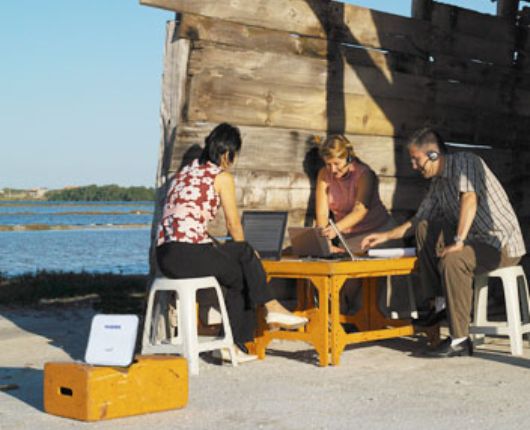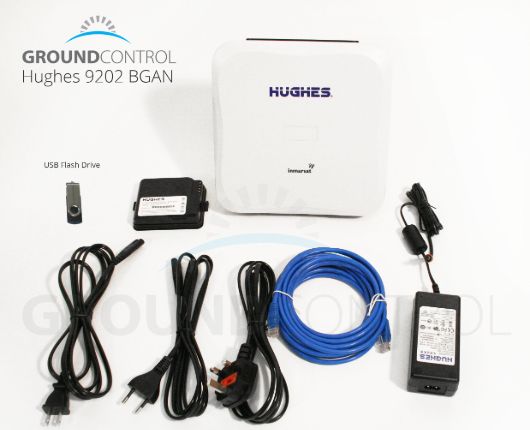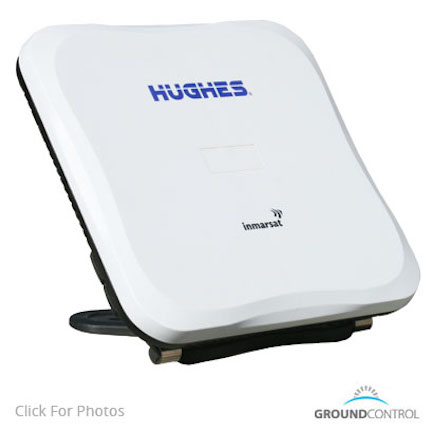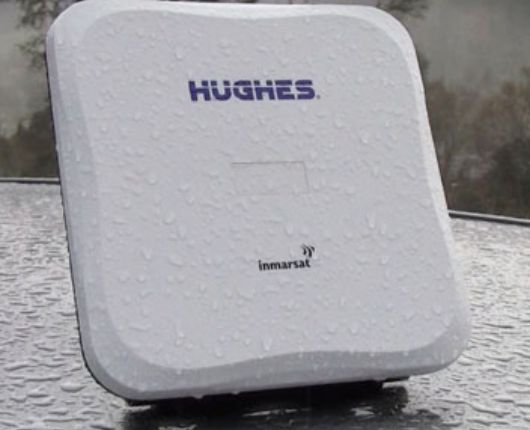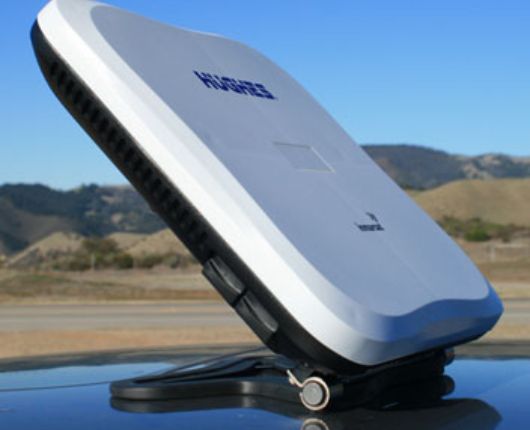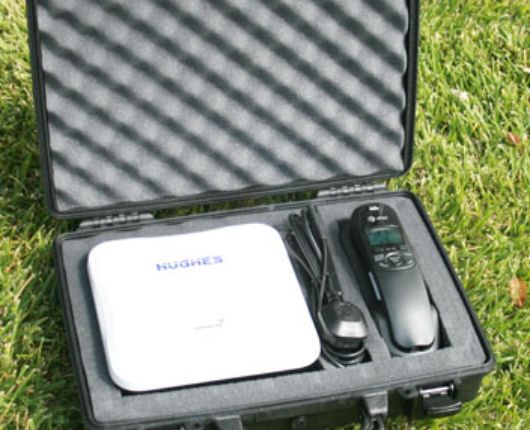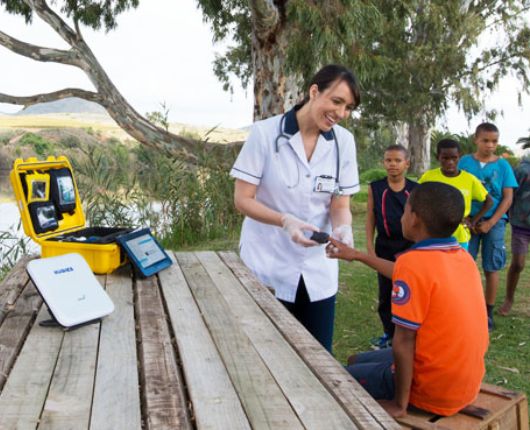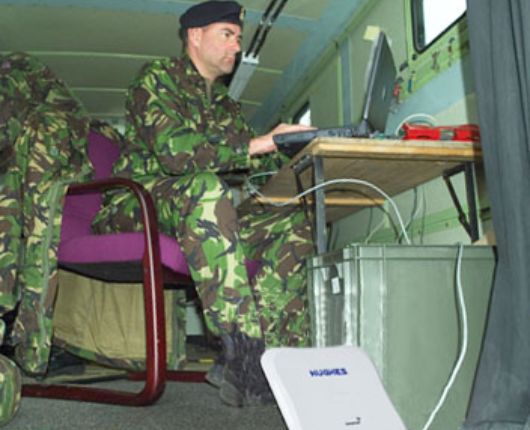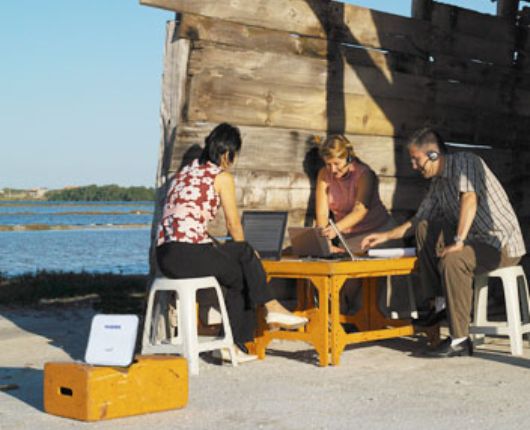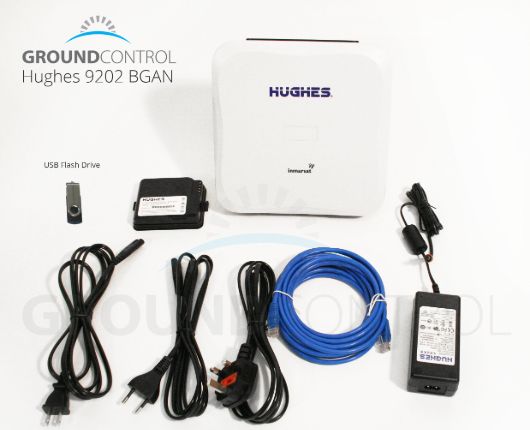 Hughes 9202M
$2,819.00
Lightweight, Portable BGAN Terminal
The reliable and lightweight Hughes 9202M Land Portable Terminal boasts a compact and sleek design. A budget-friendly and highly attractive class 2 portable terminal, the Hughes 9202M is ideal for governments and NGOs, first responders, public safety and mobile health care workers, and remote personnel across a range of industries.
Key Features
Very compact 8.5" x 8.5" with Wi-Fi for any in-range device.

Service using Inmarsat BGAN or BGAN M2M provided by Ground Control

Very fast speeds of 464Kbps (94.5% as fast as the fastest BGAN).

Easy to point, no laptop required. Can be operated by anyone.

Works with any standard phone. SMS texting, iPhone-friendly.

Rugged construction, all-weather, and sleek appearance.

One-button auto-connect to the internet (after pointing). Easy to use by anyone.

Operates with all BGAN internet service plans, monthly, prepaid, or streaming.

Track internet usage with Hughes 9202M usage screen. Also tracks streaming and call times.

Optional in-motion auto-acquire antenna for internet and phone on the move.

Outdoor use - superior ingress rating of IP55 - built for extreme weather.

Directly connect any standard corded or cordless phone into the RJ-11 phone jack.

Night-friendly LCD backlit display with 4 button controls.

Intuitive browser interface screens for advanced controls.

Long battery life. Li-ion battery will last 36 hours in idle mode.
Technical Specification
Capabilities: Internet, email, voice, FTP, FoIP (fax), ISDN, SMS text, video streaming

Internet Speeds: 464Kbps (Rx), 448Kbps (Tx) - Class-2 BGAN

Streaming (1:1CIR): 32Kbps, 64Kbps, 128Kbps

Wifi: 802.11b/g/n - 100-foot radius. Up to 10 concurrent wireless connections.

Wireless Security: WPA2 and MAC address filtering for up to 10 devices.

Interfaces: 1 x RJ45 Ethernet, Two Line RJ11 Phone port - (Requires RJ11 splitter for one phone and one fax)

Dimensions: 8.5" x 8.5" x 1.8" (216 x 216 x 45mm)

Weight: 3.3lbs (1.5kg)

Onboard Battery Life: 36 hours on standby, 5.5 hours continuous RX, 3.25 hours continuous transmitting/streaming

Max Vibration 200-2000 Hz, 0.3 m2/s3; MIL-SPEC 810B METHOD 500.3 procedure 1

Operating Temperature: +23°F to +131°F (-5°C to +55°C) with battery, or -13°F to +140°F (-25°C to +60°C) without battery.

Humidity: 95% RH at +40°C

Environmental: IP55-compliant

Power: 110 to 240VAC - Pulls 27 watts charging battery, 4.5 watts when battery is out.

Power Cables: 2-pin US type, 3-pin European, 2-pin UK

Other Cables: USB, Ethernet (RJ-45), ISDN (RJ-45)

Wind: Operational wind loading (with stand secured to ground) 25mph (40kph)

Ice: 20mm before non-operation

Standard 18 month Warranty (parts and labor) - Extended warranties available

Compliance: FCC, EN, IEC, CB, CE - Hughes 9202 Regulatory Compliance Certificate
9202M Overview
The Hughes 9202M operates over the Inmarsat Broadband Global Area Network (BGAN) satellite service and provides high-performance connectivity and reliability for the most demanding users and extreme conditions.
Using the world's smallest class 2 BGAN terminal, users can connect at IP broadband speeds up to 464kbps, as well as take advantage of such features as built-in multi-user Wi-Fi access, external tracking antenna, automatic context activation (ACA), including the ability to transmit SMS messages via the integrated user interface (IUI) without a connected laptop, smart phone, or other user device.
The Hughes 9202M enables the user to send and receive IP traffic via Ethernet and Wi-Fi. In parallel with the packet data service, the Hughes 9202M supports circuit switched voice and fax calls via a two-line RJ11 plug.
Corporate disaster planners and remote field personnel can collaborate with confidence and efficiency with various agencies and headquarters staff using video, voice, and data simultaneously. As with all Hughes BGAN models, the Hughes 9202M is IP-based, delivering selectable, dedicated Quality of Service (QoS) levels.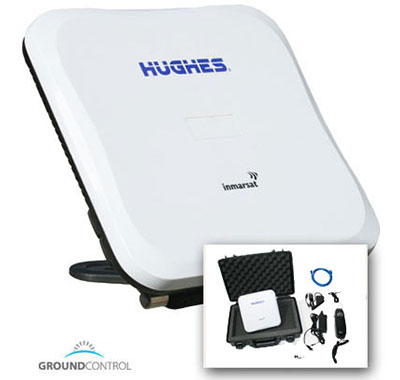 Rental 9202 System Includes:
Hughes 9202 BGAN terminal, handset phone, rechargeable Li-Ion battery AC/DC 100-240 VAC power supply with US, UK, EU, AU plugs, DC vehicle adapter-charger, 6' Ethernet cable, 9202 user manuals and software on USB flash drive in a soft-case laptop case.
Hughes 9202 Rental
$10 per day + Service Plan
Rent a Hughes 9202 BGAN Terminal with everything needed for $10 a day with free rental days depending on the service plan chosen. Just call or email us and we'll do the rest.
Rent a BGAN Terminal