Synnefa (derived from the Greek word for 'cloud') is a Kenyan-based technology company providing technology solutions for farmers. Their goal is to help farmers – particularly smallholders – gain greater yields and reduce waste. They do this through remote monitoring and analysis, which takes the guesswork out of when to plant, when to fertilize, and when to harvest. Founded in 2013, after just 10 years, Synnefa now works with over 8,700 farmers.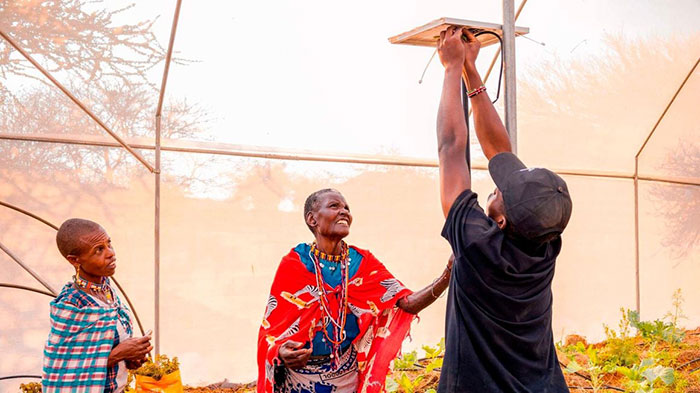 How Synnefa's tools help optimize farm performance
A typical Synnefa customer is a smallholder who works in the city and only visits their farm at the weekends or even less frequently. Using Synnefa's FarmShield device, farmers gain access to sensor data including temperature, soil moisture, nutrient levels in the soil and light intensity. Farmers can use this information to make educated decisions about when to irrigate or fertilize their crops; or they can use Synnefa's smart greenhouses and drip kits which will automatically fulfil these tasks based on sensor data.
The FarmShield data is expressed in the FarmCloud software, which predicts the optimum harvest time and projected yield, and even allows farmers to sell their produce based on these projections. It'll also provide suggestions for the most productive crops for each farm, delivering precision farming through observation and measurement.
The role satellite connectivity has to play
Many of the farms supported by Synnefa operate outside of terrestrial infrastructure; there's unreliable cellular or fiber coverage through which to transmit the FarmShield sensor data. In these circumstances, Synnefa utilizes the RockBLOCK 9602 satellite transceiver to backhaul their sensor data. Using Iridium's Short Burst Data (SBD) service, this is as low-cost as satellite transmissions get, and helps to ensure that Synnefa's subscription pricing remains within reach of the farmers that most need the support.
Synnefa chose the RockBLOCK 9602 because of the robust modem that easily and quickly connects with the Iridium satellite constellation. It's reliable, and communicates well. The Cloudloop dashboard is user-friendly and gives Synnefa all information they need, such as messages sent and received, and connection details.
RockBLOCK 9602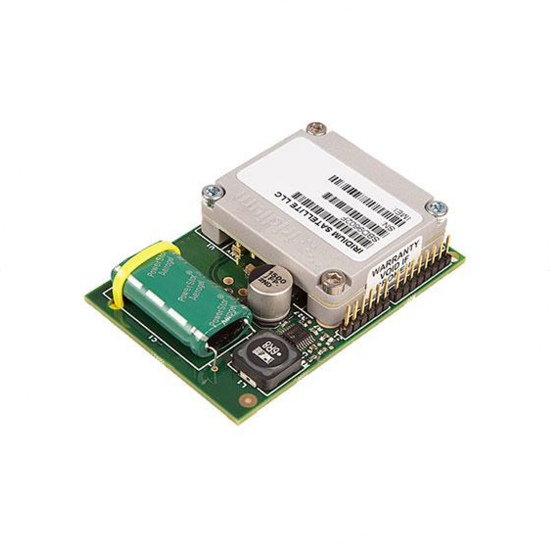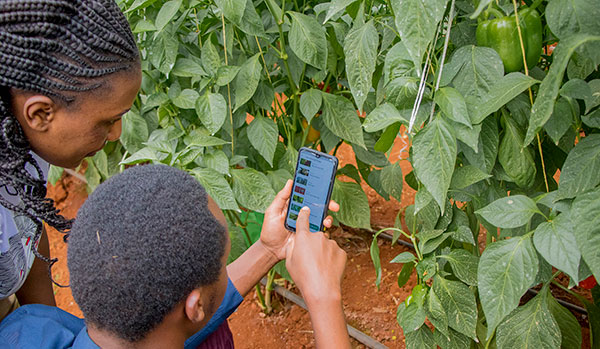 A bright future for agritech in Africa
Synnefa is committed to supporting three of the UN's Sustainable Development Goals (SDGs): no poverty, zero hunger, and climate action. The response to their enterprise has been incredible:
Farmers are saving water by over 50%
Reducing fertilizer application rates by 41%
Increasing production by 30% when compared to yields prior to the use of Synnefa's precision farming tools.
The next steps are to expand the programme outside of Kenya so that more farmers can benefit from greater yields and reduced wastage.
Can we help your agritech project?
Synnefa is delivering meaningful, positive change for the farmers it works with, and Ground Control is proud of the small part we play in making this project successful.

If you'd like to know more about how satellite technology is being used in agriculture, or you have a agritech project of your own which would benefit from improved connectivity, please get in touch; we have over 20 years' experience and we're here to help.