Ready-to-go satellite communication
The Iridium Edge is a ready-to-go, reliable satellite communications device that expands connectivity beyond cellular networks, delivering 100% global IoT coverage.
Its ease of deployment makes it ideal for quick-to-market applications, and it has 180 degrees line of sight for compromised, partially blocked locations. We recommend the Iridium Edge for fleet management, remote monitoring, SCADA, asset tracking and maritime IoT.
KEY FEATURES
TECH SPECIFICATION
RockBLOCK Plus vs. Iridium Edge
AIRTIME
Plug and play satellite communication
Bottom exit or side exit cable
Full two-way communication system
Satellite add-on for truly global coverage
Integrated antenna and power conditioning
Robust power supply for industrial IoT
Certified in key geographies
180° line of sight for compromised, partially blocked locations
Iridium Short Burst Data (SBD) modem for pole to pole coverage
Network Frequency: 1616 – 1626.5 MHz
Message Size: 270 bytes (receive), 340 bytes (transmit)
BD Transceiver: Iridium 9602N
Antenna: Integrated Iridium certified antenna
Dimensions (LxWxH): 130mm x 80mm x 30mm
Ingress Protection: IP67
Side and bottom cable exits
Connector: M12-8 pin male, terminated on 20cm pigtail cable
Installation Options: pole, screw, tape
Power Supply: (9-32v DC), SAE J1455 load dump protected
Maximum Power: 1.6W (peak for short transmit burst)
Low Power Modes: < 200uA
Reverse polarity protection
Operating and Storage Temperature Range: -40C to 85C
Vibration: SAE J1455, Section 4.1
Interfaces: RS232 AT command interface, on/off control lines
Our RockBLOCK Plus product is very similar to the Iridium Edge. There are some key differences, though, which may guide your choice, and these are illustrated in the table below.
Both the Iridium Edge and our RockBLOCK Plus unit come with access to our data and device management system, Cloudloop, so you can receive data via HTTP POST, easily see message traffic and diagnose issues, and manage your airtime usage quickly and easily online.
Device:
RockBLOCK Plus
Iridium Edge
Powered By:
3m 9-30v DC input
20cm 9-30v DC input
Built-in Antenna:
Yes
Yes
Transmits Using:
Iridium
Iridium
Weight:
0.66 lbs (300 grams)
0.71 lbs (320 grams)
Size:
1.57" high, 5.12" diameter (+cable)
1.91" height, 5.12" length, 3.15" width
Waterproofing:
IP68 certified (submersible up to 5m indefinitely)
IP67 certified (submersible up to 1m for 30 minutes)
Ideal For:
External Use
External Use
Cable Options:
Side exit with either tails, DE9 or USB, 9.8 - 49 ft cable
Bottom/side exit with M12 8-pin male, 0.66 ft cable
Line rental is paid in blocks of 1 month, and allows the Iridium Edge to exchange information with the Iridium satellite network. You only pay for months in which you wish to use the Iridium Edge. No annual contract is required. Line rental costs $17.00 per month and includes access to the Cloudloop management system for managing your devices.
Credits are used each time you transmit. 1 credit is used per 50 bytes (or part thereof) of message sent or received. 1 credit is also used if you check your mailbox and there are no messages waiting (A mailbox check). Credits do not expire unless you do not use your account at all for 12 months. Credits are shared/pooled between all of the devices on your account
Please note, while our pay-as-you-go tariffs offer great flexibility for development purposes, we know they are not suitable for everyone. To view our contract pricing, please visit our Short Burst Data Service Plans page.
Bundle:
50 Credits
500 Credits
1000 Credits
5000 Credits
Price Per Credit (USD):
$0.20
$0.14
$0.12
$0.10
Bundle Price (USD):
$10.00
$69.00
$124.00
$482.00
Line Rental (per month):
$17.00
$17.00
$17.00
$17.00
Useful Links
Is the Iridium Edge right for you?
If you've decided on the Iridium Edge, you can buy this device online, or contact us if you'd prefer.

If you haven't made a decision and would like some impartial, expert advice on the best device for your particular requirements, please call or email us, or complete the form, and we'll be happy to help.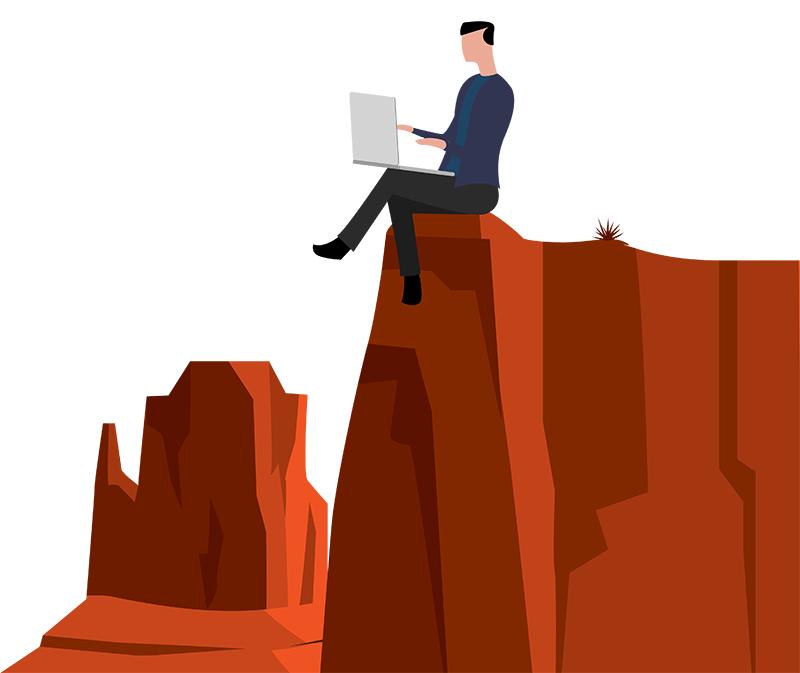 [contact-form-7 404 "Not Found"]